This week, we're celebrating the death of a man who left his mark on education, offering some professional development activities to put on your agenda, and suggesting some readings for the weekend. Take a few minutes to consult your #Édubrèves.
Please note that the use of animated GIFs in this short news digest is for entertainment purposes only!
---
Jacques Brodeur, a man of heart
Even if it is a few months late, the École branchée team would like to highlight the death of Jacques Brodeur. Founder of the organization EDUPAX, he became known in the school network as an author, trainer and lecturer, in particular with the challenge of the Dizaine sans screen. He has also organized numerous conferences, in Quebec and in France, on the impact of screens, media and digital technology on young people. We salute his contribution to media education.
---
Projects for the next generation of women in technology
More than twenty teams made up of young girls from elementary and secondary schools in Montreal and Ottawa-Gatineau, accompanied by their mentors, will present their Technovation Girls technological project, Saturday May 15 at 1 p.m.. Over the past five months, the participants have learned how to grow their startups, code mobile apps, and market them.
Inspired by the United Nations Sustainable Development Goals, they addressed several issues including the fight against food waste, helping children and adolescents suffering from depression, mental health and anxiety, sound management of finances at home. young people, disseminating useful information on COVID-19, etc. This is an initiative of the organization Technovation Montreal. To register.
---
Spring 2021 CréaCamp season continues
Discover the next sessions. It will notably be a question of active pedagogy, Deck.Toys to create learning paths like a video game and the use of subclasses (breakout rooms) in remote EPS.
Did you know that instead of buying the CréaCamp individually you can become a member of the École branchée community of practice? Thus, you have access to all CréaCamp training courses in Live Discovery format (duration 1 hour each, upon registration) and their video replay on demand (when available)!
---
Educational counseling, a profession at the service of Quebec schools
The Association of Educational Consultants of Quebec, in collaboration with Éditions JFD, announces the launch of the book Educational counseling, a profession at the service of Quebec schools. This book aims to highlight the raison d'être of educational advisers and may help to better define the professional identity of CPs in schools in Quebec. The virtual launch will be held on Thursday, May 27, 2021, from 4 p.m. to 5 p.m. Follow the link to register.
---
Are you interested in geocaching?
On May 19, the national service of RÉCIT, domaine de l'Université social is presenting a 30-minute webinar to demystify the practice of geocaching with your students; a good reason to go outside. During the webinar, which will be presented twice (4 p.m. and 8 p.m.), the team will present Jane's Walks and a task to be completed. To register.
---
La GRICS offers several free events
From May 17 to 21, it will be the Mozaïk-Portal Week for teachers. Every noon, teachers are invited to dine with the GRICS team to learn more about the use of Mozaïk-Portail. Every noon, a free webinar will be offered on a different theme.
Until June 29, the GRICS team also offers Teams and Microsoft 365 training for free to allow teachers to hone their knowledge on these platforms. See the full schedule to know the subjects that will be discussed.
---
Socio-emotional development: teachers needed
The national services of RÉCIT in the field of personal development and for school administrators are currently collaborating with the Department of Psychology of McGill University on a research project.
The objective is to create tools and training adapted to the needs of the environment in connection with the socio-emotional development of primary school students. The first part of this research consists of collecting data via a questionnaire.
All teachers are invited to respond. The questionnaire is right here.
---
To read
This article, published on the EdSurge site, however qualifies this type of result. In fact, it would seem that it is extremely difficult to reproduce the exact conditions of note taking from one study to another and that a multitude of factors come into play when it comes time to remember certain information. . In addition, the author notes that students who take notes on the screen transcribe more words than those who write by hand. This could also facilitate the study afterwards.
In a recent file, École branchée and Carrefour education precisely wish to shed light on what educational differentiation is and should be. Suggestions (choice of interventions and digital tools) are presented for the concept to materialize in our schools for the benefit of all students.
Teachers' childhood memories influence how they tackle educational inequalities. In an article published on The Conversation, Lisa Farley, York University, and Sandra Chang-Kredl, Concordia University, conclude that "While it is impossible to change the past, associating memories childhood in inequitable social contexts can help teachers use their memories for new purposes and change the future of education. "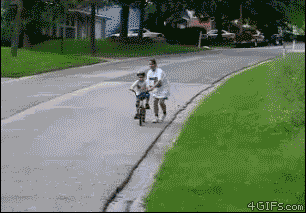 ---
To listen
Modern times : a precious downtime to reflect on the issues of the moment and let emerge the nuance, produced by the national service of RÉCIT, field of personal development. Learn more: https://monurl.ca/lestempsmodernes
The service geek : discoveries, sharing, technology for all! Alexandra Coutlée, from the pedagogical team of the Laval School Services Center, shares her favorites and ideas with you.
---
In closing, we keep smiling.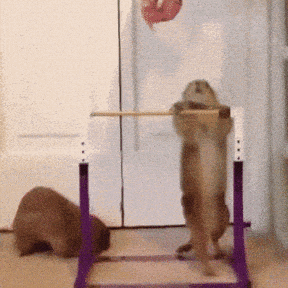 See you soon! Until then, don't hesitate to "tag" us (in good French…) on Twitter (@millaudrey or @riomarti) so that we can talk about your project / resource in a future review of the week! Have a great weekend!