Good Friday! The week is ending and here are some of the things that have caught our attention recently.
With the precious collaboration of Audrey Miller
Please note that the use of animated GIFs in this short news digest is for entertainment purposes only!
---
Hope you enjoy your spring break and manage to relax a bit.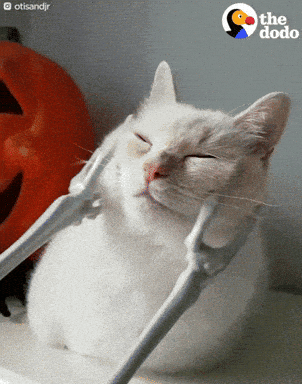 ---
Have you reserved your place for the CréaCamp Sprint on March 8?
The CréaCamp SPRINT are 3-hour workshops including the presentation of a tool or an educational approach, guided practice and personalized support. Reserve your spot!
---
A success for FADIO Distance Learning Week
The 4th edition of Distance Learning Week was held from February 22 to 26. With over 1,200 registrations, an increase of 258 % compared to last year, this edition was by far the most coveted since the inception of the event.
The 2021 lineup covered several topics of interest in distance education, including assessment, feedback and the impact of social media in pedagogy. "It seemed important to us, given the current context, to pay particular attention to the content of the programming this year. The subjects presented were chosen judiciously, taking into account the needs of education stakeholders, "emphasizes Mylène Simard, FADIO coordinator.
All the conferences presented as part of the FAD Week are available on the FADIO website, including the conference given by our colleague from École branchée, Maxime Laflamme, a report of which will be published in the coming days.
---
Video clips I study remotely
A series of five free video clips, produced by lecturer-researchers specializing in distance training and educational technology at TELUQ University, are now accessible from the website students.teluq.ca.
The topics covered in the capsules are as follows:
Manage your time more efficiently
Stay active and focused
Develop the best distance learning strategies
Increase and maintain motivation
Reduce stress and anxiety
Although they were designed to promote success and equip college and university students in their distance learning, some capsules could very well be useful for high school students.
---
A tool to guide young people to find a professional orientation
Opération Avenir is a booklet of educational and vocational guidance activities, created by Septembre éditeur, for young people in secondary school. It aims to support them in their career path and orientation, while highlighting areas and sectors experiencing strong growth.
The 2021 edition presents 7 areas: Human resources; Aerospace; Damage insurance; Accounting, finance and management; Forestry; Pharmaceuticals and biotechnology; Information and communications technologies.
The 24-page booklet is available free of charge in print as well as in digital format to all school stakeholders who order it on operationavenir.com.
---
To put on the agenda: Remote, but present in secondary education
Presented from Monday March 8, 6:30 p.m. to 7:30 p.m., and every evening until March 18. Conferences and virtual round tables are on the program of this event, organized by the Interdisciplinary Pedagogical Council of Quebec (CPIQ), in collaboration with associative members, the National Carrefour for Professional Integration in Teaching (CNIPE), the Interuniversity Research Center on training and the teaching profession (CRIFPE) and the Faculty of Education at UQAM.
Registration and programming details are available on the CPIQ website.
---
A crowdfunding campaign for the Neo College
The Neo College is a popular education platform which aims to support 14-18 year olds through their transition to adulthood. The goal of the crowdfunding campaign is to help develop future online activities while leaving free access to young people. Activities will cover essential everyday topics such as politics, law, personal development, finances, physical and mental health, etc.
---
A few bursts of discoveries
On video
A 30-minute report produced by TVA Nouvelles which takes stock of the last year in Quebec schools: COVID-19: the transformed face of schools in Quebec
Ready resources
Le P'tit Mag is a youth project carried by the Information Co-ops comprising the Quebec media Le Soleil, Le Droit, Le Nouvelliste, Le Quotidien, La Tribune and la Voix de l'Est. Each week, a selection of news articles is rewritten for young audiences. Educational proposals are also made: mini-quiz, creative writing proposals, debates, video grammar capsules, dictation and more. You can also follow Le P'tit Mag on Facebook.
To discover
Youth Digital Literacy Recognition Award – The second edition of the Prize aims to promote digital literacy initiatives among young people around 3 axes: education, citizenship and culture. Institutions, businesses and organizations are invited to read the criteria and submit their projects by September 12.
Here and elsewhere
An educational kit on digital technology and its professions is offered by two French organizations Onisep and Digital Talent. The kit includes 6 educational sequences. Collecting information, watching videos, answering quizzes, creating a job description… are all activities offered to students.
---
And to end the week well ...
Will you be ready to come back in force next week?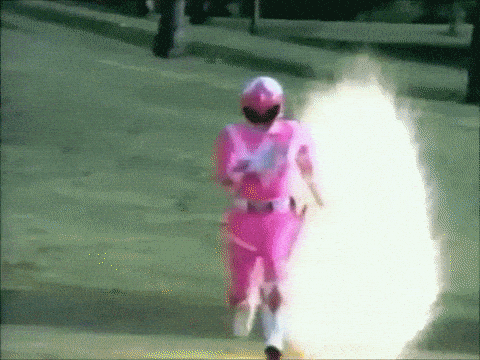 See you next week! Until then, don't hesitate to "tag" us (in good French…) on Twitter (@millaudrey or @riomarti) so that we can talk about your project / resource in a future review of the week! Have a great weekend!