Here are your #Ébrèves. Feel free to share them or write me if you have news to share.
In this edition: Teachers' Week, the When Intelligence Has Fun conference, the 6th edition of ADT Week, Media School and digital storytelling, the OQLF lexical creativity contest, a training course on managing emotions and anxiety in toddlers and many other resources.
Good reading.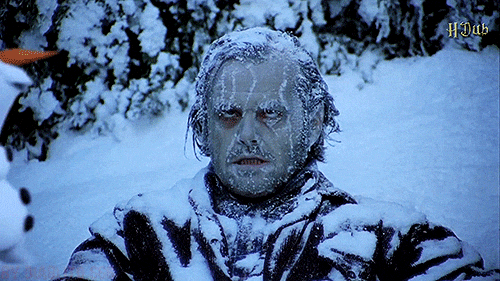 Please note that the use of animated GIFs in this news digest is for entertainment purposes only.
---
Teachers' Week
February 5-11 is Teachers' Week and the theme of the week is "Everyday is about you! The entire École branchée team would like to highlight this week. To all #RockStarEdu who inspire us and who contribute to the growth of our start-ups: THANK YOU!
Here are some messages which were also passed on to the teaching staff for the occasion.
---
Round Table: How do we prevent our young teachers from dropping out?
CRIFPE invites you to participate in an event as part of the Teachers' Week. Organized by the Faculty of Education of the Université de Montréal, in collaboration with CRIFPE.
A round table discussion on the theme of Coaching new teachers to reduce early career dropout.
Speakers:
• Isabelle VivegnisProfessor, Department of Educational Psychology and Adult Education, UdeM, CRIFPE
• Joséphine MukamureraProfessor, Université de Sherbrooke, CRIFPE
• Geneviève SiroisProfessor of Educational Administration at TÉLUQ University, CRIFPE
• Brigitte Bilodeaufirst vice-president of the Fédération des syndicats de l'enseignement (FSE-CSQ).
Facilitator: Antoine Côtéa graduate of the Faculty of Education at UdeM and a high school French teacher.

Hybrid event: Thursday, February 9 from 4 to 6 p.m. at the Marie-Victorin Pavilion Library (didactic room) and live on Zoom (Montreal time - UTC -5).
For all the details and to register: https://crifpe.ca/activites/1693
---
The conference "When intelligence has fun"
As part of the Youth Digital Month, Laurie Couture, pedagogical advisor at École branchée, will present the conference "Quand l'intelligence s'amuse : Développer une compétence à coup de créativité", on February 14 at 12:00 pm (Quebec time). The lecture is offered free of charge. All you need to do is register.
To know more, it's here.
---
The 6th edition of ADF Week
The 6th edition of Distance Education Week will be held from February 20 to 24, 2023, under the theme From the Heart to the Screen. The event aims to highlight winning practices in distance education and to promote pedagogical innovations in the digital age.
This year's program includes 23 free online activities, including panel discussions, lectures, a pecha kucha and workshops, each more enriching than the last!
The program and the registration form are available on the website of FADIO.
---
Online Workshop - Media School: Digital Storytelling
The National Film Board of Canada's Media School offers an online workshop for ages 13 to 18. This is an introductory workshop to digital storytelling, guided by filmmaker and mentor Paul Tom. Students can navigate through a variety of videos and interactive activities, related to the different stages of media production.
In the workshop, students are given the tools to create their own digital stories, a rhythmic assemblage of photos, narrative and music, using accessible equipment such as their cell phones and common software.
This online workshop:
Is easy to use in the classroom or at home, turnkey;
Allows you to choose from over 100 hands-on activities;
Develops media literacy and digital citizenship;
Promotes project-based learning;
Integrates with several school subjects (art, social studies, French, English, etc.);
Includes evaluation grids and teaching guides.
This online workshop provides teachers with a resource that explains all the steps involved in producing a digital story, such as:
photography;
assembly;
RESEARCH;
narrative writing;
digital ethics;
COPYRIGHT;
distribution.
(re)read École branchée's article about this workshop.
---
The OQLF's Lexical Creativity Contest continues
The fourth Lexical creativity contest of the Office québécois de la langue française is launched!
To participate, Quebec high school students will have to use their imagination to create neologisms, i.e. new words that designate realities for which there is not yet a French name.
This year, students will have to come up with words that express any of the following concepts in French: "cottagecore", "on-brand", "porch piracy" or "stream sniping". As in previous competitions, they will also be able to create a neologism that designates a concept of their choice.
Invite the kids in your life to tell their French teacher about the contest! Classes have until March 10, 2023 to submit their new words for a chance to win one of the many prizes, valued at over $2,550 $.
See also the videos featuring Pierre-Yves Lord, who, last spring, went to meet the students behind the three winning neologisms in 2022.
All the details of the contest can be found on the Lexical creativity contest.
---
Bulk Resources
NomadPlay and Nathan launch the NomadPlay Edu application
NomadPlay Edu integrates a repertoire of nursery rhymes and traditional songs, as well as a selection of symphonic and chamber music works, accompanied by an editorial environment of pedagogical sheets dedicated to teachers.
A new partnership between CQÉMI and the École en réseau
The Centre québécois d'éducation aux médias et à l'information (CQÉMI) has signed an agreement with Networked school (REA) that will allow for virtual training #30seconds before you believe it to all high schools in its network.
The site Before sharing
The site Before sharing was created by students and professors of the Université du Québec à Trois-Rivières in social communication. It offers resources to develop a critical approach to online information.
The board game Lizards and Lies
Created in Montreal, this board game illustrates the role of social networks in the propagation of fake news and conspiracy theories. The game pieces can be printed for free, in French or English, or a prototype of the game can be ordered through their website.
Curium file on democracy (free)
---
Training course on managing emotions and anxiety in toddlers
The Comité québécois pour les jeunes en difficulté de comportement (CQJDC) has just published a new free training course on managing emotions and anxiety in young children, designed specifically for early childhood practitioners.
This self-directed training pathway provides access to current, quality content, including video vignettes. Registrants will also have the opportunity to meet with early childhood specialists for coaching and support.
To know all the details and to register.
---
In conclusion, we are already nostalgic for #Clair2023.
Review the event in brief with this CIMT-TVA report.
Participants can recover their digital badge with our CADRE21 collaborators.
---
If you want even more, you can (re)see last week's #Édubrèves.
See you soon! Don't hesitate to tag us on Twitter (@millaudrey or @riomarti) so we can talk about your project/resource in an upcoming review of the week! Have a great week.