Good Sunday! Here I am with the #Édubrèves of the week. Do not hesitate to share them or write to me if you have any news to circulate.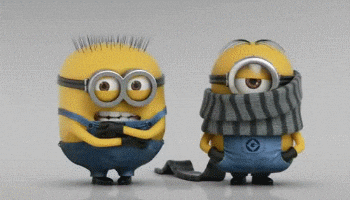 In this edition: a new collaboration with Thot Cursus, World Day for a Fearless Internet, stories of agriculture and school food, Hooked on School Days, the 40th AQUOPS symposium, youth podcasts on deep current topics, Digital Youth Month, a series of TV and web capsules on the history of Quebec and much more!
Good reading.
Please note that the use of animated GIFs in this short news digest is for entertainment purposes only!
---
News from Thot Cursus
Each month, Thot Cursus offers three articles from its news feed to École branchée readers.
Here are the suggestions for the month of January.
Review – A free newsletter in just a few clicks
Dedicated to promoting learning in all its forms, Thot Cursus has been online since 1996. Its team deals with the training and use of digital tools and resources for education and culture, in all areas of human activity.
---
World Day for a Fear-Free Internet
World Day for an Internet Without Fear (Safer Internet Day) will take place on February 8, 2022. It is the annual event to raise awareness among families and educational actors about responsible digital practices. In 2022, the theme is: Children connected, everyone concerned. Different resources are available for the occasion:
educational material for schools, colleges and high schools;
two free webconferences focused on advice and solutions for parents of children and teenagers;
the platform FamiNum, which allows each family to create its own digital charter for the use of screens at home;
Instagram account @InternetWithoutFear dedicated to parents.
Find the program and materials on the website Safer Internet Day.
---
School food and agriculture: Tell us your stories
Our Lab-School begins its work with a view to inspiring the schools of tomorrow who wish to make eating, growing and cooking pleasure, ingredients conducive to the full development of young people. The Lab-School is looking for inspiring school initiatives that affect school food and agriculture (primary schools).
In your school, is there an initiative to make mealtime enjoyable? Have you developed a great school agriculture project? Do the students at your school turn into cooks during culinary workshops? You have until March 15, 2022 to make them known to the Lab-École team by completing the form.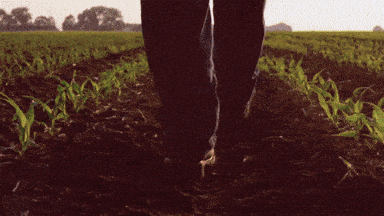 ---
Hooked on School Days
Hooked on School Days will take place from February 14 to 18, 2022. Two virtual events will take place for young people across Quebec on February 16 and will be hosted by spokesperson Laurent Duvernay-Tardif (surprise guests announced!) . From 1 p.m. to 2 p.m., for 11 to 14 year olds and from 2:15 to 3 p.m., for 15 to 17 year olds. The discussions will focus on motivation, self-esteem and commitment.
---
40th AQUOPS conference
AQUOPS turns 40 this year. On the occasion of its symposium, which will be held on April 12, 13 and 14, 2022 at the Hilton Québec and the Québec City Convention Centre, it invites all participants for the first time to a large banquet on Wednesday evening. On the program, a wide range of activities: entertainment, presentation of prizes, photo booth, video games and fun activities! All information is available on the organization's website.
Furthermore, it is still possible to register for the AQUOPS Scholarships, in the Innovation, Class Project, Green and Innovation by Networked School categories. Deadline: March 1.
---
School Caregivers facilitate the transition of toddlers to school
During 2021, school helpers have decided to extend their service offer to early childhood settings. From this desire was born the Heart-to-heart/transition assistance project, which consists of pairing more vulnerable students from early childhood centers with duly trained volunteers who will facilitate their transition to kindergarten.
School helpers offer a three-part service: remote help for a student (by videoconference), help with a manual task (recovering books, preparing teaching materials, etc.) and help in attendance (support for an activity, accompaniment on a school outing, etc.).
(Re)read the article School-community partnership: online tutoring during class hours already appeared on the École branchée.
---
Youth digital month
From February 1 to March 6, the Digital Youth Month (MNJ) presents a calendar of activities and a directory of digital resources for young people and their environments to:
● Acquire tools and develop digital skills;
● Discover the possibilities of digital technologies and the challenges in the digital age;
● Learn about and express themselves on digital citizenship issues;
● Explore the careers of tomorrow.
Produced by Le Printemps numérique, as part of the Youth QC 2030 project, the MNJ is an annual event that aims to raise awareness among young people under 35 of the possibilities offered by digital technology.
---
Youth podcasts on deep current topics
Flea in the ear recently launched a series of podcasts for ages 6-10: Listen!. The series already has about thirty episodes. Current topics such as immigration, anxiety, consent, the forest and justice are discussed, always in addition to children's albums from Quebec publishing houses.
It's a whole universe to discover for children, parents and teachers, who also have access to educational files allowing them to work with podcasts in class. Everything is accessible for free. To be found on Apple Podcasts, Spotify and google podcast.
---
Prime Minister's Award for Teaching Excellence and Excellence in STEM Teaching
You can nominate an educator or teacher inspiring the next generation of bold innovators. The deadline for nominations is February 8, 2022.
Appoint an early childhood educator.
Do you lack inspiration? Check out the 2021 Prime Minister's Award winners for excellence in teaching, excellence in STEM education and excellence in early childhood education!
---
Our giants! A series of TV and web capsules on the history of Quebec
The Lionel-Groulx Foundation, in partnership with the Government of Quebec and Quebecor, is launching Our giants, a series of television and web educational capsules, featuring key figures in Quebec history who have contributed to the vitality and defense of the French language, from New France to the present day.
A total of 45 capsules spread over 3 consecutive seasons will be broadcast on TVA, on the web and on the educational platform of Éditions CEC. See it on the Foundation's website.
---
In closing, every little bit counts.
See you soon! Until then, don't hesitate to "tag" us (in good French…) on Twitter (@millaudrey or @riomarti) so that we can talk about your project / resource in a future review of the week! Have a great week.