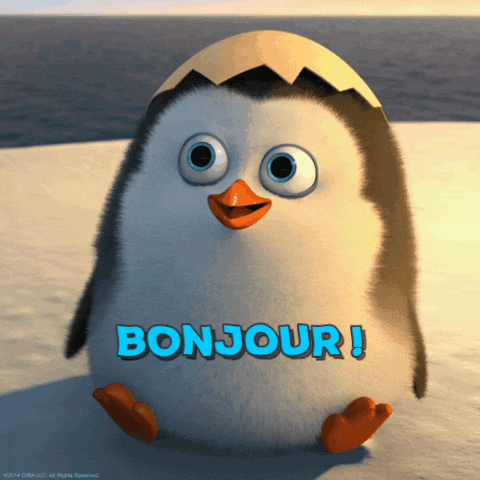 Here are your #Ébrèves. Feel free to share them or write me if you have news to share.
In this issue: celebrating French teachers, free Computer Week workshops, podcast suggestions, a report on equity in BC, the aftermath of Project Wow, and if screen time could be socialized, and much more!
Good reading.
Please note that the use of animated GIFs in this news digest is for entertainment purposes only.
---
Celebrating Teachers of French
The Centre de la francophonie des Amériques presents free activities on November 24, 2022 as part of the International Day of Teachers of French. On the menu, a conference by Dany Laferrière and two workshops presented by Tina Charlebois (Ontario, Canada) and Marc Beaudet (Quebec, Canada). There is still time to register.
In addition, the Centre presented 20 writing workshops of poetry and slam on the occasion of the National French Week, organized by theAmerican Association of Teachers of French (AATF) from November 3 to 9, 2022. This week is an opportunity to remember and celebrate the presence of French in the United States. From 17 states and territories, 365 students participated in these online and live workshops with one of four artists from Quebec and Ontario; D-Track, Amélie Prévost, Mathieu Lippé and Yao.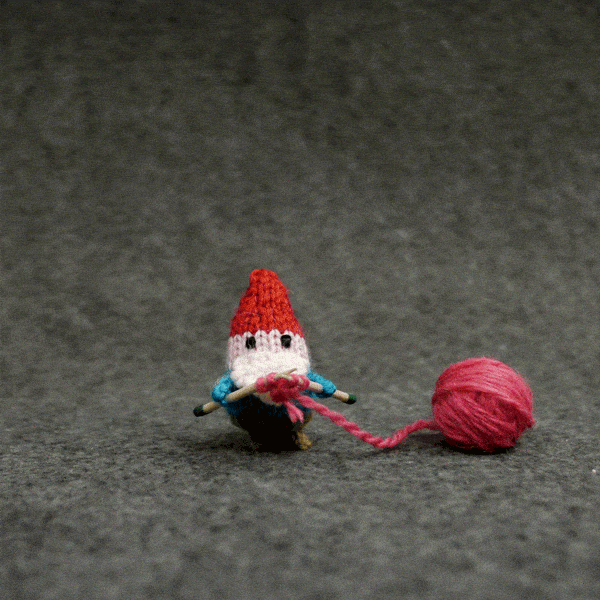 ---
And teachers of English as a second language
On the occasion of the 50th Congress of Teachers of English as a Second Language (SPEAQ), which was held last week in Levis, teachers were honoured.
Congratulations to :
Christine Hosni (Intensive ESL teacher at Miles Islands School Service Center) for the Teacher of Merit Award,
Dianne Elizabeth Stankiewicz (Pegagogical Consultant at RÉCIT National Service, Language Area) for the Keith Boeckner Award,
Stéphane Lacroix and Thierry Price (Professors at the Université du Québec en Abitibi-Témiscamingue) for the Board of Directors Award.
---
Free workshops as part of Computer Week 2022
As part of Computer Week (Computer Science Education Week), the École branchée team will offer a series of free training activities focused on teaching programming, both in-person and virtual, on December 5, 6 and 7. View the schedule and registration links.
---
Suggestions for podcasts to listen to
Several podcasts have caught our attention in the last few weeks. Here is a selection:
When digital technology takes over the school (the notification): One theme and 3 points of view.

Engagement at the heart of digital literacy (The Pedagogical Engineers) : How do we engage our students in French online?

With Isabelle Hudon (Let's Dare to Continue): An episode on female leadership.

Pedagogical leadership (My #DPcontinued with CADRE21): Shared leadership in school settings and the challenges of digital integration.

Get to work! (Professional Development Service of Laval University): To break down myths and answer questions and concerns related to the job market.
---
Ditch that TextBook Summit
The traditionalDitch That Textbook Digital Summit by our contributor Matt Miller is back for the holiday season. From December 12, 2022 to January 6, 2023, participants have access to a host of links, activities and lectures for free online. A great way to get inspired. And we're announcing some interesting surprises for this year's edition.
---
Education Professionals Week
Education Professionals Week is November 21-25. Its theme this year is: "For the student to take off, professional staff is essential.
Professionals provide assistance to students, pedagogical or administrative support.
Let's take this week to show them some appreciation.
---
Youth Opportunities launches its sponsorship campaign
Youth Perspectives launched the 3rd edition of its sponsorship campaign, presented this year by Desjardins. The goal of this sponsorship campaign is to raise 20,000 $ by December 4, 2022 to support young people experiencing difficulties. To achieve this goal, the organization that fights against dropping out of school in Montreal invites the population and businesses to donate on its socio-financing platform "I encourage perseverance". Since the beginning of the school year, 139 young people have received individual support at the 14 Youth Perspectives service points.
---
Screen time or disconnection. What is the problem?
Many parents believe their teens spend far too much time on smartphones, video games and social media. Contrary to these beliefs, researchers at Michigan State University have concluded that screen time is not cause for alarm. Rather, these researchers are concerned about teens who are not connected due to the fact that they have limited access to the Internet.
Learn more about the research.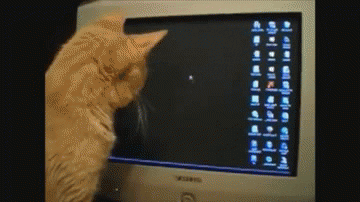 ---
Frontier College announces new name: Literacy Together
Frontier College, a Canada-wide literacy charity, announced last week that it was changing its name to Literacy Together. This change introduces the next chapter of the organization's desire to provide access to literacy and numeracy learning for people of all ages and from all social and geographic backgrounds.
In Canada, it is estimated that more than one million children, or about one in eight, have reading skills below the level expected for their age. Research also shows that children from low socioeconomic communities are almost twice as likely to be behind in their skill development.
---
Equity Report of the Conseil scolaire francophone de la Colombie-Britannique
The Anti-Racism Working Group (ARWG) of the Conseil scolaire francophone (CSF) of British Columbia has just published its first report. Since September 2020, the GTAR, in close collaboration with its partners, has contributed to the advancement of a more equitable and anti-racist French school board. One of the important recommendations of the report was the addition of a CSF Anti-Racism Day, the first edition of which was held on November 14, 2022. This mandatory work day on the topic of anti-racism is an important achievement for equity at the CSF.
---
The next Midi-inspirant of the Edteq Association
On a regular basis, the Edteq Association invites people interested in digital issues in schools to attend lunchtime conferences. The next two will take place :
It is possible to watch all the Midis inspirant in replay, from the Youtube channel from the Association.
---
The aftermath of the WOW Project
We have already told you about of the Wow Project, which aimed to bring together adult general education (AGE) stakeholders to discover digital tools and share learning. The project continues and, since last September, the various interprofessional teams of the centers involved in the WOW project are working to develop a class portrait tool. The elements of the class portrait are determined based on the 4 types of student portraits (personal, professional, technological and academic). The needs that emerge will become the source of effective interventions for the targeted students.
For more information, consult the WOW Project website.
To learn more about the portraits, visit the tutoring website or the exploration tool.
---
Launch of the Canadian Global Citizenship Fund
EF Cultural Travel (EF), a leader in the educational travel industry, announced last week the launch of the Canadian Global Citizenship Fund and a $1 million investment to make educational travel more accessible to students across Canada.
Beginning this school year 2022-2023, and lasting for 4 years, the fund will support 500 students across the country in need of financial support who have identified learning through travel as a priority. The fund will cover the majority of the students' travel costs, allowing them to experience the impact of educational travel on their lives.
---
AQUOPS is recruiting for: Workshop and Registration Manager
The Association Québécoise des Utilisateurs d'Outils technologiques à des fins Pédagogiques et Sociales (AQUOPS) is looking for a responsible for workshops and registrations.
---
The Impact of a Preparation Sequence for Students with Math LD: An Example on Volume and Spatial Sense
Problem solving is central to the curriculum in many countries. However, it has been found that it poses many challenges for students, especially those with learning difficulties. The authors, Mireille Saboya, Alexandre Ducharme-Rivard, Annie Beauchamp and Lou-Anne Denis-Masson, share their method to pursue the objective of accompanying students with learning difficulties in problem solving in the hope of reducing their anxiety and developing their problem solving skills, under the expression of a reflective commitment.
---
Dyslexia - The Sondo directory is exported abroad
The Sondo directorywhich allows dyslexic people to learn to read in French, is now available in Italian, Spanish, English and Amerindian languages. Experiments are underway in high schools in Rome and Madrid, and the publisher Mobidys has just set up in Montreal in order to distribute it and expand the catalog.
It is estimated that 6 to 8 % of the population is affected by dyslexia or DYS disorders. In addition, 15 to 20% of students have difficulty with reading when they enter sixth grade.
Sondo's books are available in FROG (FRee for cOGnition) format, which means they are enhanced with a full toolbox of reading aids to help people with learning disabilities (e.g., change font, syllable highlighting, audio support, definitions).
---
The unconference event playbook will be available soon.
Last spring, some unconference events (edcamp style) on facilitating learning in makerspaces, Fab Labs and creative labs were held as a collaboration between Concordia University's Innovation Lab, the Musée de la civilisation and the Institute Milieux pour l'art, la culture et la technologie. Themes included equity, diversity and inclusion, the maker movement in educational settings and maker kits.
The official book summarizing the exchanges and the main findings will soon be available. Already, the bilingual podcasts products in advance of the project are still available on the website. Stay tuned, a playbook launch event will be announced soon and we will give you access to it as well.
---
In closing, the good news of the week.
---
If you want even more, you can (re)see last week's #Édubrèves.
See you soon! Don't hesitate to tag us on Twitter (@millaudrey or @riomarti) so we can talk about your project/resource in an upcoming review of the week! Have a great week.