On April 26, 1986, reactor n ° 4 of the Chernobyl nuclear power plant exploded and caused what would become the largest civilian nuclear disaster in history.
Some 350,000 people were evacuated. They never returned home. Even today, the area is theoretically closed to human beings, but the exclusion zone can have great biodiversity. Indeed, Chernobyl is home to bears, bison, wolves, lynxes, Przewalski horses and some 200 species of birds.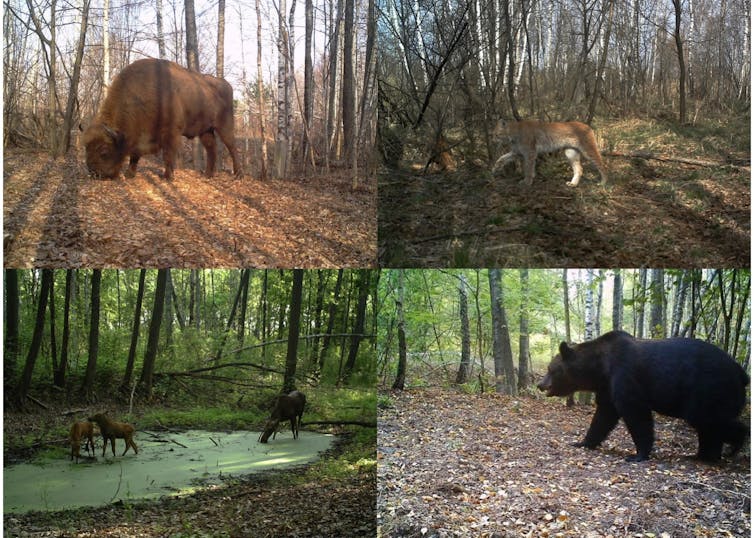 "Cities, fields and forests have been abandoned over more than 2,200 km2 in northern Ukraine and 2,600 km2 in southern Belarus. This vast territory has become unsuitable for human life. Experts estimate that humans will not be able to live safely around the damaged plant for 24,000 years. Still, the site has attracted more and more tourists in search of thrills in recent years. Ukraine wishes to have it inscribed on the Unesco World Heritage List, in order to protect its vestiges of time and to encourage the arrival of visitors. "

RTS, April 26, 2021
If you want to learn more about the greatest nuclear disaster of all time, this 27-minute documentary brings us to the scene to show the remnants of a war against an invisible enemy:
Your challenge
As you read above, nature has taken back its rights in Chernobyl. Watch this two-minute video which shows that, 35 years after the disaster, wild animals have multiplied and wooded areas have increased by 50%. You will have five questions to answer which are directly integrated into the capsule.
For teachers who would like to collect student responses, you can use this link and then assign said capsule to your group via Edpuzzle.
To get activity suggestions for teachers, you must subscribe to the Teacher or School version guides! Click here to find out more!