Here are your #Ébrèves. Feel free to share them or write me if you have news to share.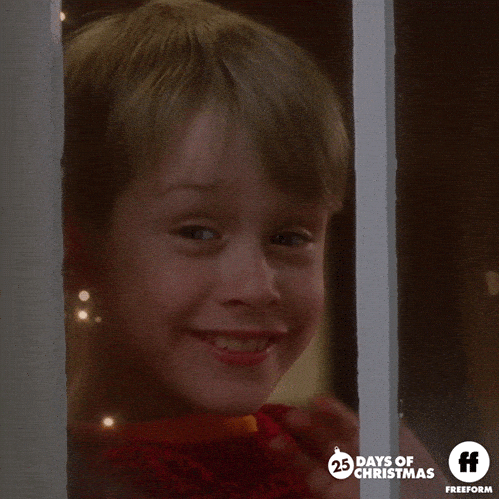 In this issue: a new game to overcome discrimination, the new Find-a-Book platform, 70 21st century competency frameworks, Biblius is one year old, participating in a study to profile Quebec teachers, a Michael Fullan conference in December, Quebec educational technology companies at the Francophonie Summit, meaningful friendships help prevent teenagers from dropping out of school, and much more.
Good reading.
Please note that the use of animated GIFs in this news digest is for entertainment purposes only.
---
AQUOPS - Workshop proposal
There is still time to make your workshop proposals for the next AQUOPS conference. The deadline has been extended to November 27, 2022. This is a great opportunity to share your thoughts and expertise with a variety of stakeholders from all recognized educational sectors.
Here are the workshop topics most requested by the delegates: robotics, programming, 3D printing, virtual reality, evaluation in support of learning, optimization of technological tools, new developments in techno-pedagogy, innovative teaching practices.
---
A new game to overcome discrimination
On the occasion of Universal Children's Day, the Commission des droits de la personne et des droits de la jeunesse du Québec launched the Discriminateville gameThe game is an educational tool to raise awareness about discrimination in public places. The game is aimed at young people aged 12 to 18 and deals with the concepts of rights and freedoms, the obligations that flow from them and the power of intervention of people in authority.
Copies of the game were sent to 40 organizations in 14 regions of Quebec. The game is also available online. To download it and the animation kit, go to cdpdj.qc.ca/discriminateville.
---
In bulk
---
3 Quebec educational technology companies at the Francophonie Summit
Valentin Kravtchenko of Grey-box, Tania Brouillard of Nanomonx and Charles Sol of eduMedia had the opportunity to take part in the Francophonie Summit in Djerba, Tunisia. The trip of the three member companies of the Edteq Association was offered by the Ministère des Relations internationales et de la Francophonie du Québec. This year, the theme was education. It was therefore natural for the Quebec government to highlight companies that have developed innovative technological tools to promote learning.
---
The new platform Trouve-Livre
The new platform Trouve-Livre, created by theQuebec Public Library Association (QPLA)The Book Finder is designed for families, early childhood professionals and toddlers. The Book Finder makes it possible to find age-appropriate children's books in just two clicks. The Book Finder is made possible by Gardensto the French-language securities bank management company (BTLF)s, the Multimedia Documentary Services (MDS)to the Bibliothèque et Archives nationales du Québec (BAnQ) as well as Bibliopresto. To explore the platform, go to findbook.ca.
View a promotional video.
---
An exhaustive search of more than 70 skill sets
Digital technologies have taken hold on a global scale and the ability to use these technologies has become an almost universal requirement.
In the paper "Qualitative Analysis of 21st Century Digital and Information Skills Frameworks: Observed Global Trends," researchers Chantal Tremblay of the Université du Québec à Montréal (UQAM) and Bruno Poellhuber of the Université de Montréal consulted more than 70 digital and information skills frameworks from Europe (33), North America (30), and 10 from Africa, Asia and Oceania.
Read the article 21st century digital and information skills at the global level, sure Thot Cursus.
---
Project Biblius at one year old!
The school library of digital books, Bibliusrecently celebrated its first anniversary. After 2 years of developments and D'experimentsBiblius had started, in the fall of 2021This is the first year of full deployment in Quebec's public school libraries. More than 99 % of students in the public school system now have access to digital book lending. The connection of private educational institutions and non-agreement First Nations schools is also in preparation.
A shared collection of 407 titles is offered to schools and school service centers. They also have the opportunity to purchase their own books. For example, 32,172 additional digital books were purchased in 2021-2022. Between September 29, 2021 and August 31, 2022, 440,982 books borrowed have been realized in the platform.
Read our article presenting Biblius.
Here are the Top 10 most borrowed titles in the shared collection.
Here are the Top 10 most borrowed titles in local collections (purchased by school service centers or schools).
---
Portrait of Quebec teachers
A large study of Quebec teachers and their influences on student achievement is looking for respondents to their online surveys.
Criteria for participation:
Teaching in Quebec at the primary or secondary level;
Be available to participate in one or more of the following three components:
Complete an online questionnaire that takes approximately 40 minutes,
Provide a class period for students to complete a questionnaire,
Participate in an interview of approximately 60 minutes.
Write to manon.beaudoin4@usherbrooke.ca for more information or participate here.
---
73rd Legislature of the Quebec Youth Parliament
From December 26 to 30, the 73e legislature of the Quebec Youth Parliament (PJQ) will bring together some one hundred parliamentarians and journalists. Young people between the ages of 18 and 25 will experience the Quebec parliamentary system by discussing social issues in a non-partisan manner.
Four bills drafted by participants in the role of minister will be debated. This experience will allow them to freely express their opinions and learn to exchange in a formal setting. Themes discussed include the revaluation of care work, the right to the desired body, local governance and sound management of personal finances.
---
JA Quebec expands into the Eastern Townships
JA (formerly Jeunes Entreprises du Québec) has just arrived in the Eastern Townships region of Quebec. The educational programs JA Quebec are part of the JA Worldwide family, an international NSO that offers free financial and entrepreneurial education programs. The training offered is for youth ages 10 to 18 and focuses on workforce readiness, entrepreneurship and financial literacy. Programs are specifically designed for schools.
To join the new Eastern Townships team, write to estrie@jaquebec.org.
---
Online study on school motivation, anxiety and high intellectual potential
A University of Sherbrooke project on school motivation and anxiety in children aged 8 to 17 (there is an error on the image). Access the questionnaire online: https://questionnaire.simplesondage.com/f/l/motivation
---
Congratulations to Héros de chez nous!
At the 32nd Innovation Awards Gala of the Association pour le développement de la recherche et de l'innovation du Québec (ADRIQ), the organization Heroes of our country was named winner in the category Relève Technoscience, "awarded to an organization that has successfully designed and implemented an important project aimed at increasing the interest of young people in science and technology studies and careers in order to ensure a specialized succession to support the competitiveness and growth of Quebec's innovative companies. The project that was praised was the web series Pause-Techno IA, available on Tele-Quebec in the classroom and IDÉLLO.
---
Michael Fullan's lecture
The Academy of School Leaders welcomes Michael Fullan, co-leader of the global New Pedagogies for Deep Learning initiative, on Thursday, December 8, 2022 for a talk about leadership and change in our schools. Don't miss this opportunity to spend 60 minutes virtually with this global authority on education reform.
Registrations https://formation.academiedesdirections.ca/(re)read our article How educational leaders can actually change the system, says Michael Fullan.
---
35th Roberval Award - Results of the 2022 competition
The ROBERVAL Award is an international French-speaking competition that rewards literary, audiovisual or multimedia works dedicated to the explanation of technology. These works can be intended for the general public or for higher education in technology. 23 works were nominated as finalists for the 35th edition of the Roberval 2022 Prize. The winners were announced last week.
In the Youth category, Anne-Sophie Baumann received the Roberval Prize for " The big animated book of water "She wrote it with Arnaud Lemaistre, geologist, head of the Geosciences unit at the Palais de la découverte in Paris. A "coup de coeur" was awarded to France Desmarais and Richard Adam for their book " I love my city "published by ISATIS.
---
In closing, are you starting to feel the holiday spirit?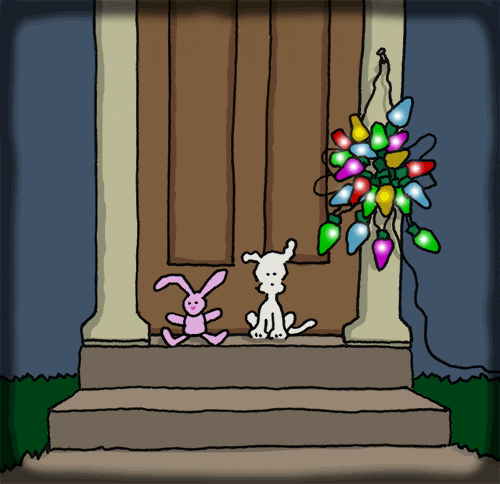 ---
If you want even more, you can (re)see last week's #Édubrèves.
See you soon! Don't hesitate to tag us on Twitter (@millaudrey or @riomarti) so we can talk about your project/resource in an upcoming review of the week! Have a great week.