Here are your #Ébrèves. Feel free to share them or write me if you have news to share.
In this issue: the Vitrine linguistique from the Office québécois de la langue française, Kreocode, the Quebec programming event, projects to counter online misinformation in Canada, webinars for youth success, regional and local literacy indexes, a robotics competition for high school students, a coaching program for young gamers, some links about artificial intelligence in education, and much more!
Good reading.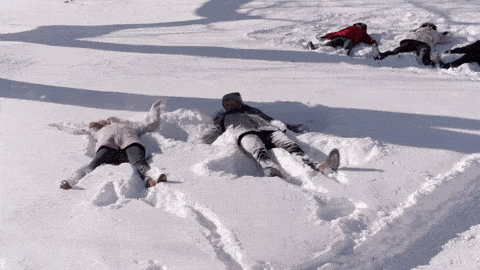 Please note that the use of animated GIFs in this news digest is for entertainment purposes only.
---
5th Symposium on Knowledge Transfer in Education
The program of the 5th Symposium on Knowledge Transfer in Educationpresented by the Centre de transfert pour la réussite éducative du Québec (CTREQ), is online. The event will be held on April 19, 2023, online and in person at Laval University.
Three angles of the adaptation theme will be addressed:
Adapting in a time of pandemic: what do we want to keep?
Adapting to the information and data age
Adaptation at the heart of health and well-being
Among the speakers, Alexandra Coutlée, coordinator of educational services at École branchée, with Maxime Pelchat, digital strategist at CADRE21.
---
The Language Showcase of the Office québécois de la langue française: the tool that answers your questions about French
The Office québécois de la langue française is launching a promotional campaign to raise awareness of the Language showcase.
This platform allows simultaneous searching in the Grand dictionnaire terminologique (GDT) and the Banque de dépannage linguistique (BDL), two tools consulted by millions of Internet users each year. It provides access to hundreds of thousands of French terms related to specialized fields and their corresponding definitions, as well as answers to questions about grammar, syntax, punctuation, borrowing from English and many other writing-related topics.
---
Kreocode, the Quebec event in programming
Kreocode 2023 challenges were unveiled on January 23, 2023. They address the 12th goal of the 17 UN Sustainable Development GoalsSustainable Consumption and Production. Now it's time to dive into the world of programming with your students. (Re)read the article published in the École branchée news feed about the event.
On February 2, 2023, from 9:00 a.m. to 10:00 a.m. and from 1:15 p.m. to 2:15 p.m., the RÉCIT National Service, Mathematics, Science and Technology (RÉCIT MST) will offer two workshops for students and teachers in the classroom. Teachers are invited to log on to Teams and students will be able to learn to program through live animation. For more information, visit This article or contact them at equipe@recitmst.qc.ca.
---
Canadian Heritage funds projects to strengthen Canadians' resilience to online misinformation
The Digital Citizenship Contributions Program provides funding for projects that will strengthen people's critical thinking about misinformation and combat harmful content online.
Funding of more than $1.2 million $ has just been awarded to 16 research projects aimed at combating misinformation, disinformation, and harmful content online and raising awareness about it. These projects were selected through an annual call for proposals issued in July 2022 under the Digital Citizenship Contributions Program (DCCP).
The Coopérative nationale de l'information indépendante (behind a group of independent dailies in Quebec and the platform Les As de l'info) has received funding for the project "Fighting misinformation in families: what if young people could become information ambassadors?
HabiloMedia received funding to create and conduct a series of interactive focus groups with youth aged 13 to 29 from across Canada to assess the effectiveness of platforms' efforts to counter misinformation and other forms of harmful content online.
See the list of funded projects at the end of the press release.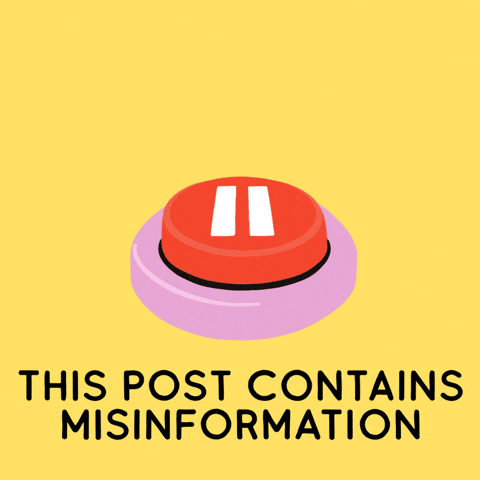 ---
Call for entries for the Culture-Education Directory
The Ministère de la Culture et des Communications du Québec invites professional writers and artists who wish to offer artistic and literary activities to students in schools, CEGEPs, universities and toddlers in Quebec's educational childcare services to submit their applications for inclusion in the Répertoire culture-éducation.
These people can do so from January 17 to February 16, 2023 from the Directory platform. Successful applications will be posted in the Directory by the beginning of the 2023-2024 school year and will remain there until 2025-2026. Cultural organizations may apply at any time.
For more information, visit the Culture and Education Directory.
---
3 webinars for youth success
The team of Partners for Educational Success in Chaudière-Appalaches (PRECA) is offering 3 webinars to kick off the year 2023. Follow the Zoom links to register and attend for free. Open to all.
---
Regional and local indices in literacy - The gap in literacy levels between Montreal and the regions is widening
The literacy level of Quebecers improved across the province between 2016 and 2021, according to an updated study of the Literacy Foundation led by economist Pierre Langlois. However, the rate of catch-up in several regions is slower than expected and is clearly insufficient to keep pace with the progress in Montreal and its outskirts.
Consult all the details by region on the Quebec Literacy Foundation's website.
---
Labo Cuisine, a new culinary laboratory
As of January 25, all students at Beaubois College will be able to take advantage of the Labo Cuisine, a new culinary laboratory where the school's 1,500 students will be able to discover the pleasures of the greenhouse to the plate. This learning environment, combined with the school's gardens and greenhouse, will become a fertile ground for experimentation and awareness of current issues such as organic food, food waste and self-sufficiency.
The workshops will be integrated into interdisciplinary projects designed to encourage students to adopt healthy lifestyle habits and develop their eco-responsible entrepreneurial conscience. All this, in a culture of inclusion and collaboration, from preschool to secondary 5.
This initiative, which is part of Collège Beaubois' sustainable development plan, is made possible by donations totalling $165,000$ from the Caisse Desjardins de l'Ouest-de-l'Île, the Flying Squad (the Hogue family), the Fondation du Collège Beaubois and the Fédération des établissements d'enseignement privés.
---
To put on the agenda
January 31 - Under Surveillance: Privacy in a Digital World
As part of the Decoding the World series, the Musée de la civilisation de Québec presents a discussion with :
Nellie Brière, digital strategist, columnist and popularizer
Pierre-Luc Déziel, Professor, Faculty of Law, Université Laval
Diane Poitras, President, Commission d'accès à l'information du Québec
Registration is required but the activity is free.
February 9-10 - Celebrating Women's Success in STEM Symposium
The National Research Council of Canada (NRC) and ACFAS present a free virtual event to mark International Day of Women and Girls in Science. The Symposium will be a unique opportunity to network and discuss research issues.
February 11 - Quebec City School Robotics League Robotics Competition
The Ligue de robotique scolaire de Québec (LRSQ) is a group of 13 high schools in the Quebec City area that provides 5,000 young people with the opportunity to participate in robotics competitions that are accessible to all. The next competition, which will be held under the theme of space exploration, is taking place at Laval University and it is still possible to to register.
March 23 to 25, 2023 - Congress Essential for some, good for all
Discover the program of the 48th Congress of the Learning Disabilities Institute. This year, 3 important themes that directly impact students' education: Neurodiversity + Brain + Inclusion.
May 8-12, 2023 - 90th ACFAS Conference
Registration for the 90e Acfas Congresses are now open. This year's conference will feature the largest number of symposia ever offered. Preferred pricing is available until March 31, 2023.
---
Days of Activism 2023: Parents and their challenges
The Fédération des comités de parents du Québec (FCPQ), in partnership with the Confédération des organismes familiaux du Québec (COFAQ), is organizing the Days of Action.
The Days offer in particular:
Workshops to support parental involvement and support
Community organization booths
A performance of the play "Un parent presque parfait", by Théâtre Parminou, created in collaboration with the FCPQ
The Days of Activism are free and open to all parents of students.
---
To listen
---
To read
---
Some links about artificial intelligence
---
In closing, here is a current educational project... for families.
And here is the Canva template to be adapted if you wish to be inspired by it!
---
If you want even more, you can (re)see last week's #Édubrèves.
See you soon! Don't hesitate to tag us on Twitter (@millaudrey or @riomarti) so we can talk about your project/resource in an upcoming review of the week! Have a great week.