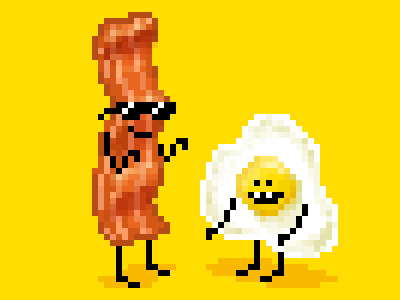 Good Sunday! Here I am with the #Édubrèves of the week. Do not hesitate to share them or write to me if you have any news to circulate.
In this edition: the winners of Youth Digital Literacy Recognition Award, the new edition of Action Parents magazine, a new series to introduce young people to news media, Media Literacy Week 2021, a new Canadian youth film festival and more.
Good reading.
Please note that the use of animated GIFs in this short news digest is for entertainment purposes only!
---
Youth Digital Literacy Recognition Award 2021
The Youth Digital Literacy Recognition Awards Ceremony took place during the event MTL connects: Montreal Digital Week, last October 15. On this occasion, the representatives of the winning organizations came to testify about their initiatives to equip and make young Quebecers aware of digital skills.
Three projects won an award and a mention was given to a young company offering an educational technological solution. the FabLab Onaki - First Peoples Innovation Center won the Grand Jury Prize. He won a report written by the École branchée team. To read soon on our site!
Discover the winners and finalists.
---
Mental health must be taken care of!
This is the theme of the new edition of the journal Action Parents, from the Fédération des committees de parents du Québec (FCPQ), which is now available free of charge in English and French. In this edition, you will find articles on the following themes:
Promote well-being at school and at home
Testimonials from parents
Resources to support your child
The experts' point of view
The École branchée, written by Stéphanie Dionne, signs an article as a partner of the FCPQ.
---
Digital Education Day: it's time to register
The third edition of the Digital Education Day (JNE) will take place on Friday, November 5. This virtual event, organized by the Quebec Ministry of Education, is now considered a must-see for all stakeholders in the school environment. The program includes 40 workshops, 10 of which are offered in simultaneous translation. Participants will also have the opportunity to interact with the trainers in small groups during certain workshops.
To register now or to access the program, consult the Digital Education Day page.
---
Profweb becomes Educational
A little over a year after their merger in a new service sector at Collecto, Profweb, the Technology-Education Vitrine and DECclic have merged and unveiled their new identity this week. You can now follow Éductive on Facebook, Twitter and LinkedIn. The website will follow in the coming days.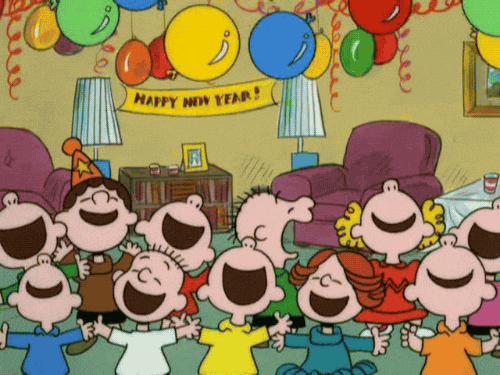 ---
To read :
Networking between classes, more than networking : "The ERA has been promoting for 20 years the process of collective investigation and the co-development of knowledge among students […] Students placed in a situation of co-development develop their skills to solve problems in collaboration, to interact with each other in accordance with the rules. of deliberation that is respectful, constructive and conducive to lasting learning. " 
Making music together on Zoom: the experience of young people during COVID-19 : Virtual group music has been shown to be an important mechanism for young musicians to deal with social distancing during the COVID-19 pandemic, according to a study in England.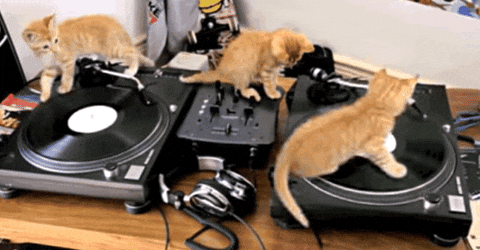 ---
To listen :
---
To discover :
Digital in questions is a scientific communication project supported by UQAM aimed at educating the public on the Internet, the Web and social media by demystifying them.
---
On reminder : Media Literacy Week 2021
The 16e annual edition of Media Literacy Week, which will take place from 25 to 30 October 2021, is organized by MediaSmarts, the Canadian center for media literacy and digital literacy, in collaboration with the Canadian Teachers' Federation.
---
Deploy a tool to determine digital training needs in educational institutions in Quebec
The Institut national des mines du Québec filed this week an opinion to the ministers of education and higher education in which it recommends the deployment of a tool in the curriculum review process, as well as in voluntary educational institutions.
The objectives of the deployment of this tool would be to:
Enable educational establishments to better determine the digital training needs of the different categories of staff;
Provide education sector staff with training adapted to the development and enhancement of their digital skills.
This opinion was produced after the development and validation of a digital 4.0 diagnostic tool on training programs in the mining sector. We told you about it this week on the École branchée website.
---
Canadian Youth Film Festival
A brand new project targeting elementary and secondary teachers across Canada is emerging: a youth film festival where the programming consists exclusively of films created in class. The objective is to offer a showcase for youth cinema in addition to offering support to teachers who wish to make films with their students in the school context. Films made must be submitted to the festival before May 15, 2022.
---
A picture is worth a thousand words
Spotted on Jacques Cool's Twitter account, @zecool.
Related to this article: Teens and technologies, let's find the reason, published in La Presse.
---
In closing, D-7 before Halloween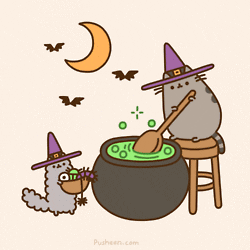 See you soon! Until then, don't hesitate to "tag" us (in good French…) on Twitter (@millaudrey or @riomarti) so that we can talk about your project / resource in a future review of the week! Have a great week!