TOKYO, April 17, 2020 / CNW / - Casio Computer Co., Ltd., today announced that it has made its ClassPad.net web service, ClassPad.net, the PLUS comprehensive suite of mathematical calculations, available to all corners of the world, free of charge, to help students and teachers during this period of school closures due to the new coronavirus disease pandemic. Usually available by paid subscription, the PLUS suite provides access to all of ClassPad.net's most advanced calculation and graphing functions. In addition, Casio offers two apps, a manager and an emulator (CASIO ClassPad and CASIO fx-CG500 apps (iOS / Android)) at no cost to teachers, who teach online courses. These two applications will be free until August 31, 2020, for six months from the date of download.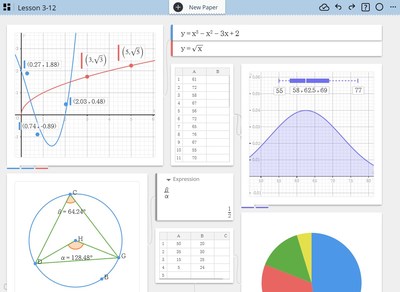 ClassPad.net, a web service, allows you to calculate various functions, draw graphs and perform statistical and geometric calculations, plus users can arrange their numerical formulas, geometric figures and figures as they wish in the browser window. their graphics. In addition, the PLUS suite that Casio offers free of charge is the most complete. All users therefore benefit from a computer algebra module (CAS), capable of performing various expression-based calculations, as well as other advanced functions such as the ability to enter mathematical data by hand. Charts and other data items created on ClasPad.net may be saved and made available for individual home learning and online courses.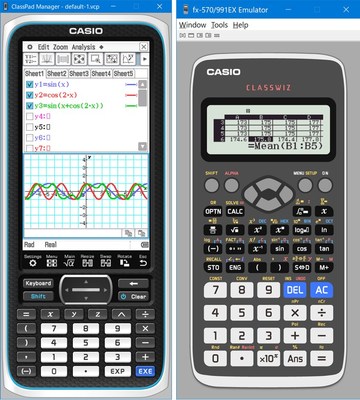 With regard to the manager and the Casio emulator, two applications made available free of charge to teachers, they can be used to reproduce scientific calculation procedures on a PC. These two applications complement video conferencing tools to make it easy for students to see graphs and formulas that the teacher writes on their screen during an online course. At a time when students cannot meet for face-to-face lessons, schools being closed and being ordered to stay at home, teachers, taking advantage of these tools, can easily teach calculation methods or procedures via the Web. Interested teachers and students can simply download and install the software applications from the special website shown below.
Free offer period

From April 15 to August 31, 2020: CASIO ClassPad and CASIO fx-CG500 apps (ios/Android) only: free for six months from the date of download.
Special website: https://edu.casio.com/softwarelicense/aid/ (in English)
SOURCE CASIO COMPUTER CO., LTD