Through Serge Gérin-Lajoie and Cathia Papi, TELUQ University
In the spring of 2020, the world of education was immersed in distance education. Since that time, one would have expected that the quality of online training had improved. However, while some teachers are doing well, others have had less success, to the detriment of the students.
It must be said that even if, before the Covid-19, this type of training underwent rapid and continuous development, especially in higher education, the majority of students and teachers were caught off guard.
Faced with this extraordinary situation, the faculty did their best, but with mixed results. Likewise, the students had to learn in an extraordinary context.
As specialists in distance training, we are interested in the deployment of this mode of training and in supporting the parties involved. After more than a year, we find that the quality of online training is still uneven.
From crisis education
First, as we can read in the book The Distance Learning Playbook for College and University Instruction, published in September 2020 by a group of educational researchers: "Education in a pandemic was not really distance education. It was teaching in a crisis situation ".
In presence and at a distance, create good lessons takes time, training and support. And, beyond the lessons, a whole ecosystem of life and support surrounding learning is needed for learners to persevere and succeed. Fact, distance teaching cannot be improvised.
The reign of the exposition
Some institutions have required their teachers to replace all of the class time scheduled in class with "synchronous" online classes, that is, classes offered to everyone at the same time, live, by video call.
Knowing that the average duration of concentration or sustained attention of a human being turns around 15 minutes, we can understand that after 30 minutes some students drop out and close their camera. For the students who follow several lessons in this way, it is like asking them to listen to a film over and over again throughout the week!
In fact, it would be possible to keep students' attention by varying the pace, by inviting their participation and by getting them to carry out engaging learning activities. Often, however, the script for an online course is not as comprehensive as that of a program or film; the teacher exposes content. It is therefore not surprising that the motivation and concentration of students in their distance learning courses are declining, or that they prefer to listen to the recordings again at their convenience.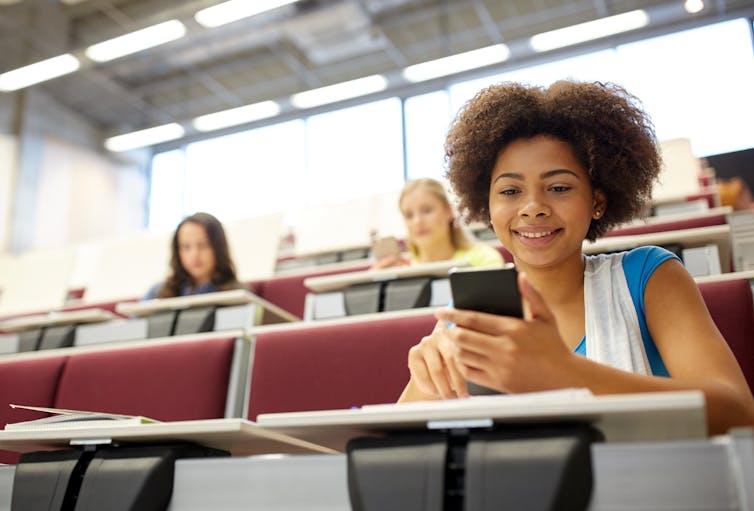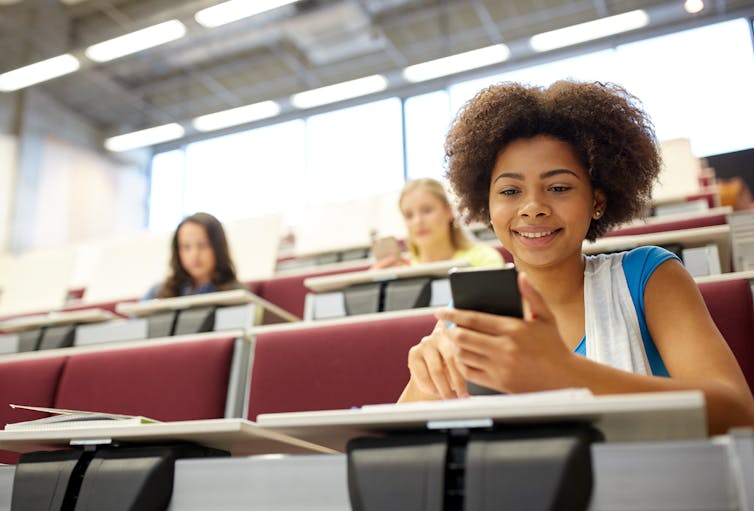 In a classroom, the ability to concentrate is no better - students are surfing social media, consuming or playing online - but the teacher can use different strategies to retain their attention such as varying the volume or the tone. with his voice, move around the classroom and intervene to bring a student to order. It is much more difficult to do this from a distance.
Create an event
What to do then? We can first ask ourselves whether it is necessary for a course to include the same number of synchronous sessions as if it were offered in person.
For example, one of the strengths of this type of distance education can be used to interact, ask questions and provide immediate feedback to students. On the other hand, we can use the advantages of "asynchronous" training, with readings or video views. Thus, the student can learn at his own pace and take the time to think deeply.
In other words, we must ensure that the meetings are events not to be missed and not only rely on these meetings to teach students. In addition, these encounters should be scripted and prepared, as can your favorite TV series.
The feeling of presence, a great absentee
A study carried out by two professors from the University of Aix-Marseille showed that 61.2 % of students have the feeling that distance education decreases exchanges between them and nearly 70 % of students say they interact much less with their teachers.
A student cited last fall in a Radio-Canada report claimed that of his five courses, two were taught entirely from PDF documents, without any interaction with his teachers. "I find it expensive 1800 $ for PDF lessons," she said.
These remarks clearly illustrate the feeling of isolation of the students, while it is recognized that supervision and support are fundamental dimensions in distance learning.
This framework must be proactive and reactive to create a sense of presence fed by the teacher, but also by the other students. It must promote a more great proximity among all.
Supervision of students is not just responding to emails, it is planning interventions to promote motivation, stimulate interactions through questions and reduce anxiety during assessments, throughout of a course. Not taking the time to consider this aspect in a distance course is falling into one of the main pitfalls which consists of only transposing a course in presence from a distance.
No more cheating
Many education stakeholders have the perception that plagiarism and cheating are more frequent at a distance than in the classroom. Now the latest studies on the subject show this is not the case. In fact, there would be as much, if not less, when the assessments offered are adapted to distance learning. If the number of cases seems to have increased with the pandemic, it is probably due to attempts, again, to "simple" remote transpositions of the assessments in place (examinations, oral presentations) without attempting to counter plagiarism and cheating. upstream.
Designing assessments in a distance course is a great opportunity to innovate. It is possible to use digital tools and allow students to demonstrate their skills, their know-how and their skills in contexts of reflection, discussion, analysis and judgment. Thus, it is possible to implement richer and more comprehensive assessment contexts than simply limiting oneself to multiple choice or essay questions.
In effect, remote evaluations can be segmented and more easily focus on delivery processes rather than results. Distance education makes it possible to go further in the evaluation of learning without increasing the burden of correction, while reducing at the source the opportunities for cheating and plagiarism.
Solutions to known pitfalls
Fortunately, there are known ways to avoid the pitfalls of distance education. Teachers must be trained and supported. They must also be given time to design their distance learning course. In addition to accommodating teachers and students, this would make it possible to design more durable and high-quality teaching materials.
Having more efficient technopedagogical tools would also allow teachers to go further than traditional teaching based on presentations. Distance learning, whether done synchronously or asynchronously, has known advantages, provided that it is properly used to allow teachers, and especially students, to benefit from it.

By Serge Gérin-Lajoie, Professor, TELUQ University and Cathia Papi, Professor, CURAPP-ESS, TELUQ University
The original version of this article was posted on The conversation.