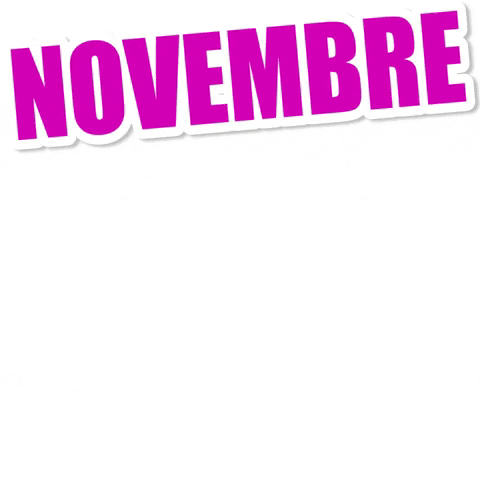 Here are your #Ébrèves. Feel free to share them or write me if you have news to share.
In this issue: 3,000 participants in Digital Education Day, a digital literacy project powered by Google, new episodes of the #DPcontinuous podcast, the City of Lévis wants to hear from youth, Financial Literacy Month, ministerial responsibility in education, a website to report online fraud, advocacy for science education and much more!
Good reading.
Please note that the use of animated GIFs in this news digest is for entertainment purposes only.
---
Nearly 3,000 participants at the fourth edition of the Digital Education Day
The fourth edition of Digital Education Day was held on November 4, 2022. The event, presented in co-modality, i.e. online and in-person, welcomed nearly 3,000 people in the various workshops.
In order for as many people as possible to benefit from this training offer, the Quebec Ministry of Education, which is organizing the event, will make several workshops available in the coming days on the event's platform. Details can be found on the Digital Action Plan website.
The fifth annual Digital Education Day will take place on November 3, 2023.
Read the press release of the event.
---
A digital literacy project powered by Google and Digital Moment
Google announces a Google.org grant to Digital Moment (formerly Kids Code Jeunesse) for the launch of the Quebec Digital Literacy Project, a program to equip elementary and secondary school teachers and students with digital skills.
The Quebec Digital Literacy Project is a three-part solution, including classroom programming, a youth-led social innovation lab, and regular roundtables to reflect and share ideas on key issues such as social equity and climate change, and how the role of evolving technologies can address them.
"Since 2013, Digital Moment has been working with schools, school boards and communities across Quebec to introduce digital skills into youth education," says Kate Arthur, founder and CEO of Digital Moment. "With Google's funding, we will be able to go further, deeper and continue to empower youth, especially those in underserved and underrepresented communities, to be engaged and innovative citizens in the digital age."
Founded in 2013 by Kate Arthur, Digital Moment (formerly Kids Code Jeunesse) is a Canadian-based charity with three educational initiatives: Kids Code Jeunesse, Digital2030and a social innovation lab.
---
Call for entries - Youth Digital Month 2023
Our Digital Youth Month (MNJ) is back for a 4th edition from February 1 to March 5, 2023. This annual event for people under 35 years old allows them to discover Quebec's digital literacy initiatives and to learn about the fields of the future.
Institutions, schools, organizations and companies are invited to join this collective movement and become collaborators by presenting activities and/or digital resources on the platform MNJ.QUEBEC.
In 2023, in order to make young people aware of a citizenship issue in the digital age that particularly affects them, Digital Youth Month will address the main theme: "privacy".
Read the call for participation.
---
New episodes of the My #DPcontinued podcast
Did you used to listen to the My #DPcontinuous podcast hosted by CADRE21's digital strategist, Maxime Pelchat?
Good news: new episodes are now available and more will follow. Topics such as learning disabilities, collaborative work and high potential learners are covered.
---
The City of Lévis wants to hear from youth
A civic participation opportunity is currently being offered to young people aged 12 to 35, living in the City of Lévis. 10 youth organizations in Lévis are preparing a Youth Gathering. The goal of the project is to consult with youth and then bring them together in thematic, participatory and festive gatherings in the city's neighborhoods. They will also receive help to create projects that speak to them to improve their community.
The first step is to consult youth between 12 and 35 years old in Lévis by asking them to answer the question "If you could change anything in your community, what would it be?" in the online questionnaire.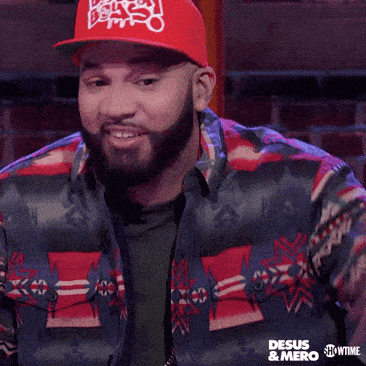 ---
The new Sainte-Anne high school is out of the box
Officially inaugurated in October and having welcomed its first students in August, Collège Sainte-Anne's new School 2.0, located in Dorval, stands out for its educational vision. Students are invited to develop their sense of initiative, their autonomy and their leadership skills in the context of citizen entrepreneurship projects. The "discovery" workshops, covering fields as diverse as programming, the environment and communication, allow them to explore many fields of interest.
In addition, Collège Sainte-Anne dares to break the mold of sequential subjects by implementing interdisciplinary teaching. Students are also accompanied by a teacher who acts as a mentor for the duration of their high school years in order to foster a strong teacher-student bond.
Other features of the new school are that classes start at 9 a.m., Wednesday afternoons are free and the school calendar runs from mid-August to mid-June with five weeks of break during the year.
To learn more, visit secondary.dorval.sainteanne.ca
---
November is Financial Literacy Month
The Ordre des CPA du Québec highlights Financial Literacy Month by launching a information kit which will allow parents (and educators) to assess their knowledge of personal financial management and help their children develop good financial habits.
The kit provides concrete tools to help parents self-assess and retrieve relevant information and then pass it on to their children. It contains:
A interactive quiz to assess his or her personal financial management basics.
Links to two free webinars:
An article on the best tips and advice to introduce your child to money management.
The video capsule Buying yourself freedom of the Ordre des CPA du Québec, featuring Pierre-Yves McSween, FCPA.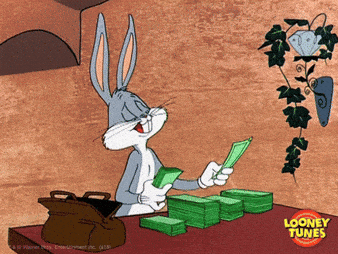 ---
2nd Learning Disabilities Institute Parents' Day
On November 26, the Learning Disabilities Institute's 2nd Parent Day will be held. The following topics will be discussed:
help your child with reading and problem solving;
promote self-esteem, develop motor skills and organization;
give positive feedback despite a poor grade; and
understand the myths and realities associated with language difficulties and multilingualism.
Sign up and also benefit from free replay of most conferences for 30 days after the event.
---
Ministerial responsibility for education
The Minister of Education, Bernard Drainville, will be supported by three of his fellow MNAs in carrying out his mandate. His new parliamentary team is composed of Isabelle Lecours, MNA for Lotbinière-Frontenac, Jean-Bernard Émond, MNA for Richelieu, and Suzanne Tremblay, MNA for Hull. Mme Mr. Lecours and Mr. Émond will act as parliamentary assistants and Mr. Lecours will act as a member of the Board of Directors.me Tremblay will be a government assistant.
For her part, the Minister of Higher Education, Pascale Déry, will be assisted by Mario Asselin as government assistant for higher education.
"I am convinced that education is the foundation of our society and, therefore, our main asset. I look forward to working with my colleague to improve Quebec's college and university networks, particularly through the multiple uses of digital technology." - Mario Asselin, MNA for Vanier─Les Rivières and government assistant to the Minister of Higher Education
---
To put on the agenda
Entrepreneurs' Week at schoole - November 14 to 25: it is possible to host an entrepreneur in class. Reserve a place

Quebec Career Week - November 14 to 18: The Ordre des conseillers et des conseillères en orientation du Québec encourages its members to organize workshops or conferences to raise awareness among young people about the usefulness and relevance of guidance services. Find out more

Midi inspirant EDTEQ - Tutoring: Academic support for all? - November 24 at noon: Join Félix Morin, co-founder and president of Succès Scolaire, in a discussion with Marie-Claude Girard, executive director of Collège Ville-Marie. This event is free and open to all. Registration.
---
To read
A first community platform to report online fraud is launched: Fraud Alert.caa website where people can report suspicious and potentially fraudulent online activity, is designed to help Canadians unite against the threat of cyber fraud.

Ravy Por and the jobs of the future Instead of being users of technologies - like through video games and social networks - my message to them is: be creators, developers of these technologies. [...] there are so many possibilities. It's really about imagining your future career, which doesn't exist. I was in the same situation: my job didn't exist when I was in school."
---
To improve the transition to college for young Montrealers
New data on the issues related to the high school-college transition and success trajectories of young Montrealers was presented by Michaël Gaudreault, researcher for the Centre d'étude des conditions de vie et des besoins de la population (ÉCOBES), to more than 200 Montreal leaders concerned by this transition, as part of an event organized by Réseau réussite Montréal (RRM) and the Regroupement des cégeps de Montréal (RCM).
Montreal has more than 95 public high schools and 12 public CEGEPs, as well as general adult education centers and private schools and colleges. In addition, the majority of Quebec students enrolled in high school reception classes live in the city, which also has a large number of neighbourhoods with high levels of disadvantage.
Here is an overview of the data:
Most eligible graduates (in the process of passing the mandatory subjects for a DES) are admitted to CEGEP.
Students who attend a regular high school program are less likely to reach CEGEP.
Nearly one in two youth (46 %) not attending CEGEP had applied for admission.
Some subgroups have a harder time reaching college (boys, students with intervention plans, academic delay, low high school GPA, students with special needs and youth from disadvantaged backgrounds). And students from these groups who do reach college face challenges to success.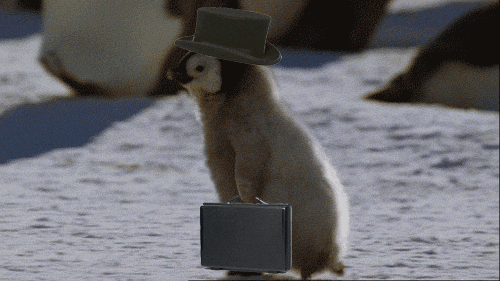 ---
(re)discover Academos' interactive workshop on entrepreneurship
This one-hour workshop, led by the Academos team, helps us understand that we are all entrepreneurs in our own way and that it is possible to solve societal problems by creating a business. The entrepreneurial spirit also allows young people to be better equipped to carry out projects that meet their ambitions!
If your students are curious, have them explore the exciting world of entrepreneurship with this workshop.
---
Advocacy for Science Education
Can artificial intelligence help schools grow? This was the question at the heart of the C+ Clair program, which was recorded on the occasion of the 2022 conference of the Association pour l'enseignement de la science et de la technologie au Québec (AESTQ). For one hour, divided into three 20-minute blocks, six guest speakers took turns at the microphones to participate in the discussion on time management for teachers, improving the student experience, and the importance of and ways to personalize the teaching approach.
With Azra Hasanefendic, founder and CEO of ZelexioDelphine Le Serre, Director of Support and Training Services at Moov IAIsabelle Jutras, Director of Operations and Development at Technoscience Networkthe young Yasmine Ben Arous, finalist of the Hydro-Québec's Super Expo SciencesJean-François Pilon, Director of Technology at Alloprofand Patrick Touchette, Pedagogical Advisor at RECIT Culture Education.
---
Learning and teaching on the Web: what pedagogical engineering?
Professor Emeritus Gilbert PaquetteAssociate Professor Josianne Basque and Professor Emeritus France Henriall three from TÉLUQ University and researchers at the LICEF Institute, have edited a collective work to which seven other authors have contributed, entitled Apprendre et enseigner sur le Web : quelle ingénierie pédagogique? Published by TÉLUQ University and distributed by the Presses de l'Université du Québec, the book is available on the site of the latter and it is now available in bookstores.
The book deals with a variety of conceptual, methodological and software tools that can support the pedagogical engineering work required to prepare online training courses, with the aim of optimizing their pedagogical and media quality. The aim of the book, which has 14 chapters grouped into 4 parts, is to identify the main lines of a new pedagogical engineering adapted to online learning.
---
"Let's never forget that students are in school first to learn.
This quote is from Philippe Longchamps, a history teacher from Sherbrooke who collected the award for the best teacher in Sweden in 2020. He was in Montreal recently for the fourth edition of MTL connects.
In his teaching, he makes it a point to make his students' learning as concrete as possible. "The things we learn are going to be more durable if we manage to do it sometimes with our hands, not just with theory. You have to live what you learn," he says.
Watch a report from Noovo info.
Or the video below in which he presents his pedagogical vision.
---
In closing, 11 ways to support teachers as they begin their careers.
---
If you want even more, you can (re)see last week's #Édubrèves.
See you soon! Don't hesitate to tag us on Twitter (@millaudrey or @riomarti) so we can talk about your project/resource in an upcoming review of the week! Have a great week.