Happy Tuesday! Here are the #Edubrèves of the week. Feel free to share them or write to me if you have any news to share.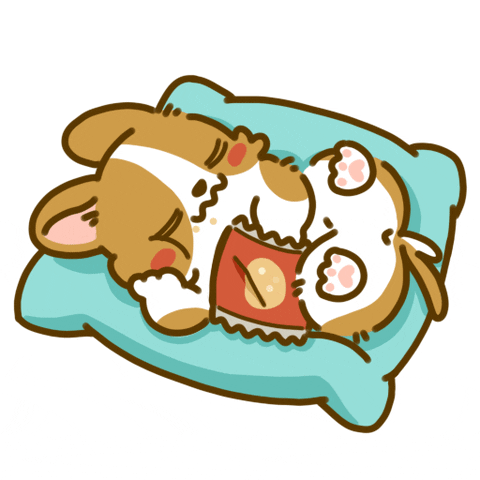 In this edition: REFAD's Grand Gathering, poetry in a different way, three new words to discover, workshop on sexting awareness, the Edteq Association joins forces with Centech to propel educational technology startups, webinar on social and emotional skills, the Demain le Québec awards, the date of the next #EdCamp and much more!
Good reading.
Please note that the use of animated GIFs in this short news digest is for entertainment purposes only!
---
REFAD's big gathering 
Our Grand rassemblement du Réseau d'enseignement francophone à distance (REFAD) will be held online from June 7 to 10, under the theme Lessons from the Pandemic: Have we really reinvented ADF? The programming is now available and it is possible to register.
As part of a partnership between École branchée and REFAD, Laurie Couture, pedagogical advisor at École branchée, will produce sketch notes of certain conferences, including keynote speaker sessions will take place on June 7 at noon and June 10 at noon.
---
Poetry in a different way
The project Poetry in a different wayjointly produced by the National Service of the RÉCIT of the language field and the RÉCIT National Service Culture-Educationin collaboration with the Maison de la littérature de Québec, won an award at the 2021-2022 Reading Recognition Award.
Launched in 2017 by the House of Literature, the kit Suddenly - poetry was created with the idea of desacralizing poetry in order to discover it fresh, lively and accessible, outside of books. Educational sheets were then designed in collaboration with the STORY to facilitate the presentation and use of certain poems in the classroom. It is the card of the author Jean Désy that gave birth to a teaching-learning sequence entitled Poetry in a different way.
Learn more in this article " The relationship between culture, French and digital technology ".
---
CADRE21 and the podcast
CADRE21 presents its new podcast entitled My #DPcontinueddedicated to the professional development of education stakeholders. Hosted by Maxime Pelchat, the first series launched Why should I care about...? proposes a look at different practical dimensions of the teaching profession, closely or distantly related to the self-training courses available on the platform cadre21.org.
The first three episodes are now available:
---
Our National Service of the RÉCIT of the language field presents the learning and evaluation situation Beyond perceptions! in order to highlight the educational potential of the Biblius digital school library. This SAE is also becoming a lever to make the Reference framework for digital competence and, by the same token, develop digital competence in both teachers and students (6 of the 12 dimensions of the digital reference framework are represented). Discover theitem on this subject published on the RÉCIT website.
---
Sexting Awareness Workshop
Sexting is the exchange of messages, photos and videos of a sexual nature. Nowadays, sexting among young people is a very common phenomenon on social networks. However, many of them are unaware that sexting as a minor can have serious consequences.
The organism Didactikus offers a workshop to introduce youth to the possible personal and legal consequences of possessing sexual photos and sharing them on social media. The presentation also provides resources for youth who may wish to seek help.
A version of the workshop is available for parents, teachers and other stakeholders who wish to learn more about this topic. This version offers a section on cyber aggression and the healthy use of the Web and its social networks. Tools to open a dialogue with youth are also offered.
---
TA 100% Institute's free online Parent Days
The TA Institute's 4th Annual Learning Day took place on May 14. The majority of the lectures are available for replay until June 16, 2022. Even if you did not register for the May 14 event, you can now register to view the replays.
Discover the program and sign up to access the replays.
---
Edteq partners with Centech to support the Quebec educational technology sector
The Association des Entreprises pour le développement des technologies éducatives au Québec (Edteq) and Centech, an innovation hub and incubator for technology startups, have announced the signing of a memorandum of understanding aimed at improving the support offered to the ecosystem of innovative startups and SMEs in the field of digital education. This agreement will make it possible to pool and align the support offered, so as to perpetuate the educational technologies that are developed by Quebec entrepreneurs.
---
Here are three new words to adopt
The Office québécois de la langue française has unveiled the winning neologisms of its third lexical creativity contestwhich ran from January 17 to March 11. As part of this activity, high school French teachers and their students were invited to create new words to designate a reality or realities for which there is not yet a French name.
A total of 624 entries were submitted in all categories. The words that attracted the interest of the jury because of their originality were:
a) conscious, proposed by both the International School of Montreal and the Collège Notre-Dame de Montréal to render into French the term future-mindedThe term is used to describe a person who is aware that his or her actions today will have an impact on the future;
b) morpho-intimidationThis is a new concept proposed by Heritage College in Chateauguay to name behaviours aimed at denigrating or humiliating a person because of his or her body appearance;
c) clear skyproposed by Thérèse-Martin High School in Joliette to designate in French the concept of bluebird dayIt was a beautiful sunny day with a blue and cloudless sky.
Video clips featuring Pierre-Yves Lord and the winning schools:
---
Montreal Success Network is hosting a webinar on May 26, 2022, from 9:00 a.m. to 10:30 a.m. Socio-emotional skills: a key to educational success. 
Three experts from the research, health and field communities will share their knowledge to discuss, among other things:
Mental health and violence among children and youth, before and since the pandemic (some status data);
The role of social-emotional competencies in promoting child and youth well-being, preventing violence, and supporting educational success;
Courses of action to promote the development of these skills.
Panelists: Claire Beaumont (Laval University), Tina C. Montreuil (McGill University) and Isabelle Boissé (Pacific Institute)
In addition, there is still time to get the Winter 2021-2022 issue of École branchée magazine: Teaching social and emotional skillsin which Claire Beaumont and Tina Montreuil are authors.
---
TikTok accounts for sexuality education
Young people have questions about sexuality education and, for lack of anything better to do, they regularly seek answers on social networks. This is what This article published in La Presse.
"We have to accompany young people," says Nina Duque, a doctoral student in communications at UQAM and a specialist in the digital practices of teenagers. We shouldn't tell them what to watch, but give them the tools to think critically, give them space to look for information and give them the tools to know what is good and what is not.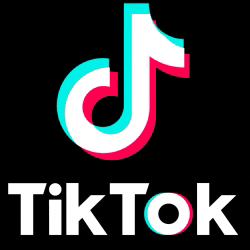 Anne-Marie Ménard, a graduate in sexology, has been using TikTok for more than a year now to "deconstruct myths" related to sexuality education among youth. She is not the only one, Maude Painchaud Major, founder of Sexplicite (a sexuality education service company), has been doing the same since the beginning of the pandemic.
Visit Anne-Marie Ménard's TikTok account
Visit the TikTok account of Maude Painchaud Major
---
A new podcasting platform
The Webcasting platform has just been launched. It is a space to disseminate podcasts produced by students in Quebec. A project realized thanks to the measure 15081 of the Ministry of Education of Quebec and a partnership between RÉCIT and BAnQ Education.
---
How to integrate the pedagogical or didactic use of programming in Quebec schools? This is the question that Sylvie Barma, a full professor in the Faculty of Education at Université Laval, and her team wanted to answer! Through four half-days of reflection on this subject, in which several participants from different backgrounds took part, Ms. Barma was able to reflect on a consensual vision of the didactic and pedagogical possibilities offered by computer programming. The result: three major recommendations to support the digital shift. Discover them in this report.
In addition, there is still time to get the Spring 2022 issue of École branchée magazine: Computer programming: how to develop this skill?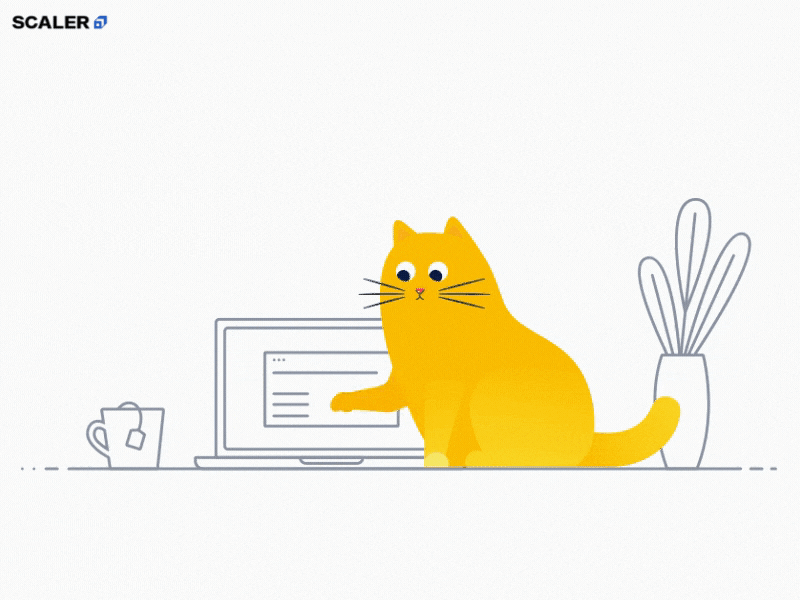 ---
Supporting Parental Involvement in Disadvantaged Communities: Status and Prospects
CRIFPE presents the webinar Supporting Parental Involvement in Disadvantaged Communities: Status and Prospects with Université de Sherbrooke professor Sandy Nadeau on June 1, 2022 at 12:00 pm. 
For all the details and to register: https://crifpe.ca/activites/1534
---
A self-study on the response to intervention model
Produced by the RÉCITFAD, a new self-training is available on the RÉCIT Campus to help teachers integrate the Response to Intervention (RTI) model into distance education. 
---
Vote for the winners of the Quebec Tomorrow Prize
Since 2014, the David Suzuki Foundation has created the Tomorrow Prize to promote and reward inspiring local initiatives. It is now possible to discover the 15 finalist youth initiatives and vote for the one that inspires you the most.
---
15th National Final of the CGénial Competition
The 15th National Final of the CGénial Competition rewarding scientific projects carried out by high school students in France and overseas took place last week. 21 projects were distinguished.
The CGénial Competition is jointly organized by the CGénial Foundation and the French ministerial program "Sciences à l'École". According to Hélène Chahine, General Delegate of the CGénial Foundation, it represents "a concrete, comprehensive way to see what scientific and technical studies can lead to, and to open up career prospects for girls and boys that they would not necessarily have thought of."
The prizes offered will allow the winners to participate in two international scientific competitions and to discover the functioning of several industrial and research sites.
---
The good news of the week...
or ask and you shall receive! At the beginning of last week, Carl Parent said he was nostalgic for the #EdCamp Quebec events and wished for a return in 2023. A few days later, Frédéric Lavoie confirmed that #EdCamp will be held at Le Sommet School in the Quebec City area on October 28th. Mark your calendars!
An EdCamp is an unconference-style professional development day. Participants, teachers, principals, or simply those with a passion for K-12 education, show up in the morning, take a few minutes to network, have coffee, and hear a short welcome.
Then, those who wish to do so are invited to propose a workshop topic. Participants are free to choose to attend any of the proposed workshops. The objective is that everyone leaves with a head full of ideas and the desire to go further.
---
To read (in burst)
---
In closing, let's laugh a little.
Spotted on the Twitter account of Belgian friend Fred Colantonio.
---
If you want even more, you can (re)see last week's #Édubrèves.
See you soon! Don't hesitate to tag us on Twitter (@millaudrey or @riomarti) so we can talk about your project/resource in an upcoming review of the week! Have a great week.