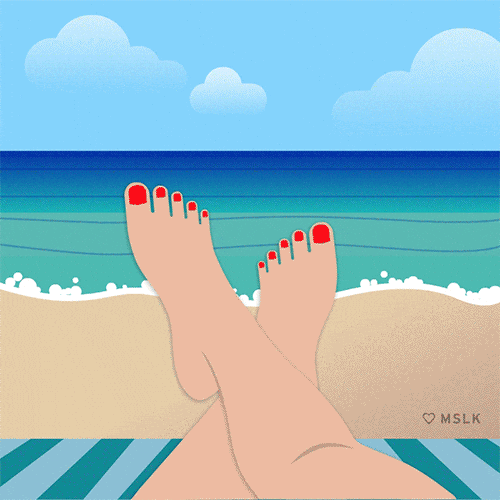 In the middle of summer, here are some #Edubrèves. We couldn't wait to give you all this information. Please feel free to share them or write to me if you have any news to share.
In this issue: a new president for the Conseil supérieur de l'éducation, calls for projects in social innovation, the latest issue of Action Parents magazine, the first Student Advocate is named, entrepreneurial projects for the summer, teaching media production, and much more!
Good reading.
Please note that the use of animated GIFs in this short news digest is for entertainment purposes only!
---
A new president for the Conseil supérieur de l'éducation
As of July 2, 2022, the Conseil supérieur de l'éducation du Québec has a new president designate. It is Monique Brodeur. Until recently, she was a professor in the Department of Specialized Education and Training, and interim dean of the Faculty of Political Science and Law, at the Université du Québec à Montréal. She was also on the Board of Directors of the Quebec Literacy Foundation.
Last year, we realized a meeting with Maryse Lassonde, the outgoing president.
---
Elections to the Board of Directors of the Edteq Association
Elections were held for the Edteq Association Board of Directors at the end of June.
The Board of Directors for the year 2022-2023 will consist of:
We would like to thank them for their commitment, especially Audrey Miller, the Executive Director of École branchée.
---
The role of parents in education - Action Parents magazine
The most recent issue of the magazine Action Parents of the Fédération des comités de parents du Québec is now available for download. Its theme is the role of parents in education. Stéphanie Dionne, from École branchée, writes a column on coeducation.
---
Calls for social innovation projects
The Ministère de l'Économie et de l'Innovation du Québec has launched calls for projects in social innovation.
Four themes were chosen:
Social inclusion and reduction of vulnerabilities and inequalities
Social innovation, food security and strategic sourcing
Socio-economic challenges and responsible regional development
Social and technological innovations for better aging and living together
Organizations eligible for filing are:
institutions of the Quebec higher education network (colleges and universities);
Liaison and transfer organizations in social innovation, namely Humanov-is, CTREQ and TIESS.
A registration form must be completed by July 30 and the full application can be submitted by September 27.
---
The first National Student Advocate is appointed
In the wake of the passage of the National Student Advocate ActOn the recommendation of the Minister of Education, the government announced the appointment of Jean-François Bernier as National Student Advocate (NSA). Mr. Bernier previously served as Deputy Ombudsman.
For more information on the National Student Advocate.
---
Regina Public Schools Cyberattacked
Regina Public Schools recently suffered a cyber attack. This forced the schools to shut down all Internet-based systems, such as email and other educational tools. It is believed that ransomware was behind the attack.
Read this article from Radio-Canada to learn more.
---
Young people will take advantage of the summer to develop their entrepreneurial spirit
More than 300 young people from 14 administrative regions of Quebec will be able to experiment with cooperative entrepreneurship through programs such as Jeune COOP and Coop d'initiation à l'entrepreneuriat collectif (CIEC). Through these programs, the Conseil québécois de la coopération et de la mutualité (CQCM) offers young people specialized services in cooperative entrepreneurship.
The Jeune COOP program is a youth entrepreneurship service that aims to help teachers and practitioners start and support cooperative projects free of charge in the classroom or in the community. In 2021-2022, nearly 2,600 youth from 123 different schools benefited from this program.
To start a Jeune COOP project, contact the youth cooperative entrepreneurship advisor in your region: www.cqcm.coop/conseillers
Since 2018, the CQCM has been rolling out the CIEC program, allowing hundreds of young people to discover the richness of the entrepreneurial experience in a cooperative context, while deepening their civic, democratic and local engagement. For example, a CIEC is bringing together high school youth this summer to offer lawn mowing, painting, weeding, babysitting and various other services to the community and businesses.
To find out which CIECs are near you: www.cqcm.coop/ciec
---
RÉCIT wins international award
Specifically, it is the national RÉCIT distance learning service that received the 2nd prize for its developments in Moodleat an education hackathon organized by the United Nations. Congratulations!
---
In bulk
To read
Ontario: In its most recent annual reportIn a letter to the Minister of Education, the Privacy Commissioner of Ontario calls for a review of the Ministry of Education's school curriculum to teach young people to be vigilant online. Schools are an absolutely important vehicle for teaching young people to take advantage of the Internet and to use it with confidence...but at the same time to protect themselves," says the Commissioner.
Young people and science, between YouTube and misinformationan article from the Science-Presse Agency. Two out of three young people are interested in and trust science. In the age of the infodemia, or fake news epidemic, that's pretty reassuring, but it's time for the scientific community to get more involved where young people are (TikTok, YouTube, Instagram, etc.) and start conversations around "how science is done."
Get inspired
Canadian Space Agency astronaut David Saint-Jacques recently gave a talk at the Humanitek 2022 event in Montreal. He spoke about his journey from schoolboy to rural doctor... and a few years later to his missions as an astronaut, aboard the international station and soon on the moon. Very inspiring to listen to for you or your students!
Have fun
---
For the success of First Nations students
An agreement has been reached between the First Nations Education Council (FNEC), its 22 member communities and Aboriginal Services Canada. The agreement provides an estimated $1.1 billion over five years for communities to implement successful education strategies that will increase the educational success of First Nations students.
The agreement will:
Establish a culturally appropriate curriculum;
improve funding for school transportation;
recruit and retain more than 600 teachers and specialized staff;
to improve student success;
increase student retention and high school graduation rates.
The FNEC represents 24 elementary and secondary schools and approximately 5,800 students from eight Nations in Quebec.
---
Teaching media production
The Media School's digital narrative is a new turnkey online workshop that will help you teach the basics of media production to youth ages 13-18. Integrating with several school subjects, including art, social studies and language arts, the workshop offers 11 modules that explain all the steps involved in making a digital story.
Students will be given the tools to create their own personal stories, through a combination of photos, narration and music, using accessible equipment and software. The Media School is offered free of charge to all teachers through an agreement with the Quebec Ministry of Education.
---
An Anti-Hate Toolkit for Canadian Schools
The Government of Canada and the Canadian Anti-Hate Network have launched a new toolkit to counter and prevent hate in Canadian schools.
This toolkit will provide a comprehensive racism awareness program to help teachers, parents and communities better identify, counter and prevent hateful situations in schools across Canada. The toolkit was developed as part of the Canadian Anti-Hate Network's project, Containing and Countering Canadian Hate Groups. This project monitors and reports on the activities of right-wing extremist groups.
The toolkit is only available in English for the moment.
---
In closing, watch out for waves!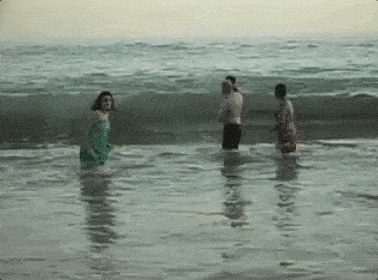 If you want even more, you can (re)see last week's #Édubrèves.
See you soon! Don't hesitate to tag us on Twitter (@millaudrey or @riomarti) so we can talk about your project/resource in an upcoming review of the week! Have a great week.