Good Sunday! Here I am with the #Édubrèves of the week. Do not hesitate to share them or write to me if you have any news to circulate.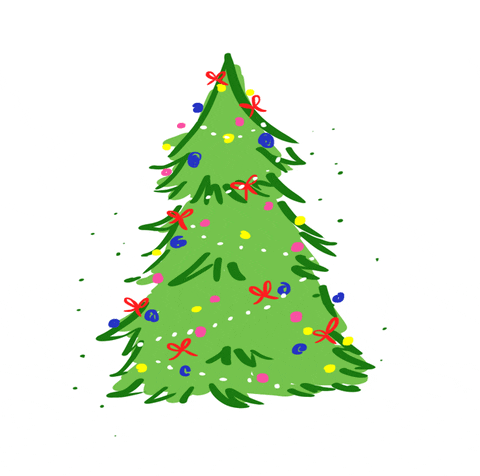 In this edition: the climate concerns of adolescents in Quebec, digital literacy to live better together, a new self-study on collaborative work, the pancake batter algorithm, the winners of the Essor recognition awards, a community of practice for teachers who want to teach outdoors, the new Education Canada podcast and more.
Good reading.
Please note that the use of animated GIFs in this short news digest is for entertainment purposes only!
---
Climate concerns of adolescents in Quebec
The Monique-Fitz-Back Foundation and the National Council of Young Ministers of the Environment (CNJME) present the results of a survey of 1,100 young people aged 12 to 18 from across Quebec about their concerns and priorities in the fight and adaptation to climate change. Unsurprisingly, we learn that 90 % of young people say they are concerned about climate change. Fortunately, a very large majority also believe that there is still time to take action to reverse the trends.
The entire analysis report as well as the infographic of the highlights are available on the Foundation website.
---
Ditch that textbook Summit
The educator Matt Miller has been holding since December 13 a virtual digital summit, the "Ditch That Textbook Summit". These are in fact emails that are sent every day with suggestions for video clips to watch about different digital educational resources. A small social media distribution challenge is also offered to participants in order to share the event online.
All videos are available until January 7, but it is still possible to subscribe to receive future emails. Yes, all the content is in English, but we wanted to share the event with you since we like Matt Miller and he contributed to the fall 2021 issue of École branchée magazine: Start your continuing education on the right foot.
---
Essor Recognition Award Winners
The 2019-2021 Essor recognition prizes were awarded last week to nineteen laureates from various regions of Quebec. The Essor awards recognize the excellence and originality of artistic and cultural projects carried out in Quebec schools. They recognize the commitment of teachers, school personnel and their partners in the cultural sector, in addition to promoting the quality of their work and highlighting the talent and creativity of students.
École de la Ruche at the Sommets School Service Center won the National Grand Prize for the Mission Thumbs Up Project, in which 118 young people put their cinematographic talents at the service of the community.
For more information on the winning projects and the Essor awards.
---
Education Canada now has its podcast in French
The Education Canada podcast will provide tools and opportunities for the education community to answer big questions about the education system. Simple, but complex questions inviting different perspectives to confront each other will be addressed. In the first episode, a big question is asked of two education experts: How to teach in a (post) pandemic Canada?
Listen to the podcast episode.
---
Digital literacy to live better together
In the context where students were arrested last week for making threats against schools, Benoît Petit, resource person for RÉCIT for the development of the person (RÉCIT DP) granted an interview on Radio-Canada, as part of the program Le 15-18.
Mr. Petit reminds that the phenomenon is not new but that it can be amplified by the use of social networks. Above all, it recalls the importance of digital education and of taking into account the socio-emotional dimensions associated with the use of digital technology. Digital education means in particular learning to enter into dialogue with others, to take into account the points of view of others and to take a step back from our perspectives. An interview to absolutely listen to!
In the same vein, a grouping of education unions signs a striking text in the daily La Tribune. "School must be a caring and safe environment. But, for different reasons, the situation is slipping and we are witnessing a crescendo of violence in our circles, in different forms. […] The call that we are making today must be heard and become a driving force for collective action, to ensure for our young people a climate free from violence, in school as elsewhere, as much as possible. "
---
How to support your child in his school career
This resource includes 12 video clips revolving around three main themes, namely support for the child, well-being as well as motivation and perseverance in school. The content presented is based on research and was produced with the collaboration of SOFAD. To see and share with the parents of your students.
---
Self-study on collaborative work
Knowing how to collaborate is not innate. However, collaboration is required everywhere in our daily lives, whether in family, at work or at school. Having become an individual and societal skill, the ability to collaborate (interact, communicate, solve problems, negotiate, find compromises, etc.) is decisive. A new self-study course on collaborative work was developed by the CADRE21 and the School team in a network.
To find out more about the content covered, see this video.
---
Fun routes to explore with the family
This winter, the Playful courses offer routes across Quebec. All family members are invited to participate through puzzles and games throughout the experience.
With the mission of making all forms of walking and movement fun, the different concepts bring a story to life, in real life, through a quest filled with puzzles, challenges and games. Playgrounds are just as accessible on developed forest trails, in neighborhood parks or even in town centers.
---
The pancake batter algorithm
How to explain what an algorithm is in a simple way? Easy! Use a pancake batter recipe as an example and organize the information into a Genial.ly. The result is here and will allow the most neophyte to understand.
---
ACELF is looking for members for its Strategic Orientation Committee
The mandate of this committee is to support the board of directors with regard to the strategic vision of the Association canadienne d'études de langue française (ACELF) and to remain on the lookout for emerging educational needs with a view to constantly improving the organization's service offer.
For more information or to apply.
---
To put on the agenda
January 21, 2022: Launch of the Promérique platform - This new platform will provide access to learning resources to develop the written digital production skills of secondary 4 and 5 students, in general and vocational training as well as in adult education.
---
Community of practice Teaching outdoors Outdoor mission (Winter - Primary)
The School in a Network proposes to bring together teachers who want to try out outside or share their experience. The group will be able to discuss, share their successes, their challenges, share or develop tools on how to organize outdoor teaching sessions.
Registrations are open until January 19, 2022.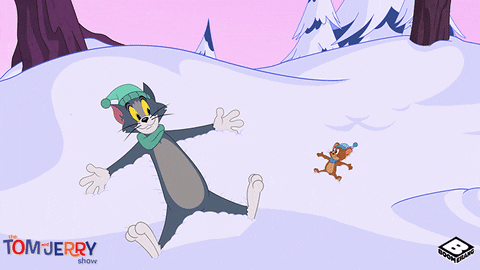 ---
A picture is worth a thousand words
Spotted in the Facebook group Schools closed, parents solicited! (school support group)
---
In closing, let's take advantage of the holiday season to recharge our batteries.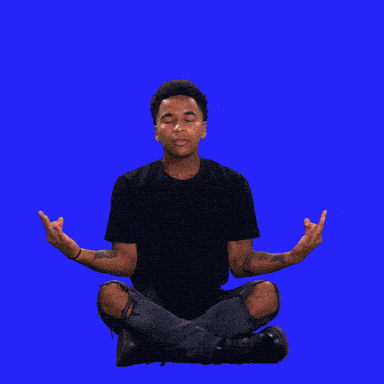 See you soon! Until then, don't hesitate to "tag" us (in good French…) on Twitter (@millaudrey or @riomarti) so that we can talk about your project / resource in a future review of the week! Have a great week.