What are you doing this weekend? Take a few minutes to encourage the young people who participate in the Quebec final of the Super Expo-Sciences Hydro-Quebec. Then plan your next week with our multiple proposals for activities and events for you and your students. Here are your #Édubrèves!
Please note that the use of animated GIFs in this short news digest is for entertainment purposes only!
---
Super Expo-sciences Hydro-Québec, Quebec final
The Quebec final of the Super Expo-sciences Hydro-Québec is taking place this weekend. This is an opportunity to discover the scientific projects of 152 young people aged 12 to 20 from all over Quebec. Selected from thousands of exhibitors, they await visitors online with the 109 best projects of the 2021 edition.
The innovative projects focus on several topical themes: pandemics, environmental issues, rare diseases, social phenomena, use of new technologies and artificial intelligence and more! An opportunity to interact virtually with young Quebecers in science and technology.
Discover the list of exhibitors in the program and connect to them!
---
CréaCamp Découverte
Just one CréaCamp Discovery to put on your agenda this week.
April 26 at 5:30 p.m .: Wooclap, for interactive teaching, with Maxime Laflamme, educational advisor at École branchée. Discover this application which offers many possibilities for interactivity and for collecting information about the progress of students.
---
Next WISE conference
To start the day on April 27, from 7 a.m. to 8:30 a.m., you can attend the conference How to Build a Learning Ecosystem: Lessons from Practitioners of WISE (World Innovation Summit for Education). A panel of experts will discuss the best practices to put in place in order to successfully build learning ecosystems that promote student success.
To register.
---
The basics of Genially
This Tuesday April 27, the Genially team presents a new live webinar starting at 11 a.m. (Quebec time). It will be of interest to those new to the tool since it will allow them to learn more about the basics before creating interactive and animated presentations.
---
Digital education summit
The 9th Digital Education Summit is being held online on April 29 and 30. It is not too late to register. The schedule is rich in conferences of all kinds. Consult programming.
In anticipation of the opening activity, teachers can ask their students to produce a graphic representation (text, image or video) in response to the question: "What will the new normal in your school look like after the pandemic?" ". You can then distribute the results of their work on social networks using the hashtags: #sommet2021 and #nouvellenormalitéenucation.
---
Bring the museum to class
Since we can't go to the museum, let's bring the museums to the school! Friday, April 30, 2021, 9 a.m. to 6 p.m., the Association of Teachers Specialized in Plastic Arts (AQESAP) invites plastic arts teachers to discover various online platforms created by galleries and museum institutions. The Montreal Museum of Fine Arts, the Montreal Museum of Contemporary Art, the Joliette Art Museum and the National Museum of Canada will be present among others to promote their online resources.
---
Young ministers and budding journalists
The nomination period for the National Council of Young Ministers of the Environment Get out of your bubble is open and continues until May 17, 2021. High school students can follow the steps to submit their application online.
Young Quebecers in high school are also invited to submit their candidacy by May 3 to be part of the Laboratory for young environmental journalists. They will receive professional support.
---
In closing… take care of yourself!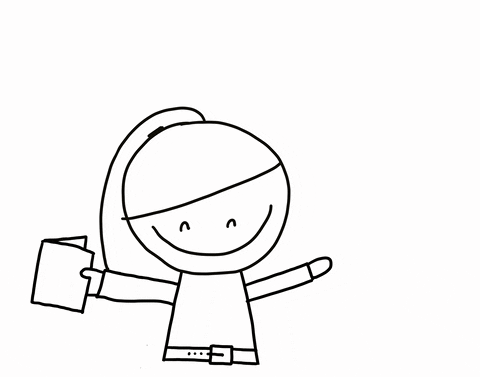 See you soon! Until then, don't hesitate to "tag" us (in good French…) on Twitter (@millaudrey or @riomarti) so that we can talk about your project / resource in a future review of the week! Have a great weekend!