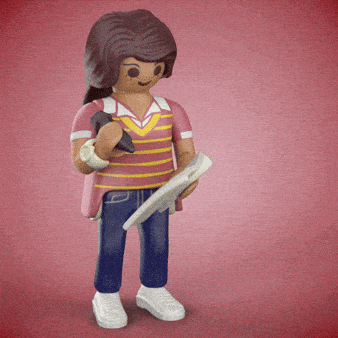 We have several finds to share with you this week. Take a few minutes to learn more about The Conversation, to discover the most recent podcasts to listen to (for you or your students) and to explore new resources. And above all, this edition of #Édubrèves contains a special invitation for you.
Please note that the use of animated GIFs in this short news digest is for entertainment purposes only!
---
Are you part of The Conversation?
The Conversation Canada is part of the global network The Conversation. Since its launch in Australia in 2011, The Conversation has spread across the world: France, Great Britain, United States, Indonesia, Africa, Spain and Canada. A team of journalists is based in Montreal and has been working for two years in collaboration with universities and research institutes across the country in order to disseminate their knowledge and expertise to as many people as possible, thus countering the phenomenon of fake news. 
In a spirit of sharing knowledge, La Conversation allows collaborators to republish some of its articles. You should therefore see some of their articles appear more and more regularly in the (virtual) pages of the École branchée.
And since the journalistic coverage of The Conversation goes far beyond the education sector, we invite you to subscribe to their newsletter to be well informed.
---
To listen
---
Don't miss the last CréaCamp Sprint of the year!
The École branchée team invites you to last CréaCamp Sprint of the year 2020-2021, May 21. Several workshops are offered, you just have to choose. Each workshop includes the presentation of a tool or an approach, followed by guided practice with personalized support.
It is still possible to register.
Psst. The CréaCamp Discovery season continues until June. Consult the schedule.
Bonus for all CréaCampeurs: An invitation to the end-of-year cocktail
You are invited to the end-of-year cocktail which will close the programming of CréaCamp Sprint for the year 2020-2021. To participate, all you need to do is:
1- Book in your agenda: May 21 from 4 p.m. to 5 p.m.
2- Join the Facebook group of CréaCampeurs and CréaCampeuses
3- Prepare your glass 15 minutes before the cocktail
4- Click on the Zoom link which will be shared in the Facebook group
5- Celebrate with us!
ALL participants will receive a gift!
Animation by Marius Bourgeoys EDU Squad and Stephane hunter multimedia squad
---
A new site to better decipher information
The site Advice from journalists has just been launched. It is intended to serve the training of young journalists while information experts from all over the world share their know-how to cover the news in line with the principles of constructive journalism.
The site offers 70 educational and fun videos gathered in 5 collections to understand the essential notions of thematic information: journalism and environment, health, " fact-checking », Gender equality, solution journalism. The set is available free of charge in French, English and Arabic.
An initiative of CFI, a subsidiary of the France Médias Monde group, in partnership with RFI, France24 and Monte Carlo Doualiya.
---
To better intervene on the stigmatization of LGBTQ + youth
The Jasmin Roy Sophie Desmarais Foundation presents a LGBTQ + virtual school. This school, in the form of training sessions that will take place from May 17 to 21, aims to help teachers, workers and students to better understand the realities of young people from the LGBTQ + community. They will also put forward different educational strategies.
The LGBTQ + Virtual Summer School is possible thanks to the participation of the University Research Center on Youth and Families (CRUJEF) of the CIUSSS de la Capitale-Nationale, Laval University, GRIS Québec, and the Canadian Commission of UNESCO.
---
New site for teachers in physical education and health
Our national service of RÉCIT in the field of personal development made the website available to teachers Teacherseneps.ca. You will find tools and resources for teaching physical and health education in face-to-face, hybrid and distance modes.
Under the tab Learning activities, teachers can access several teaching-learning sequences, both for primary and secondary.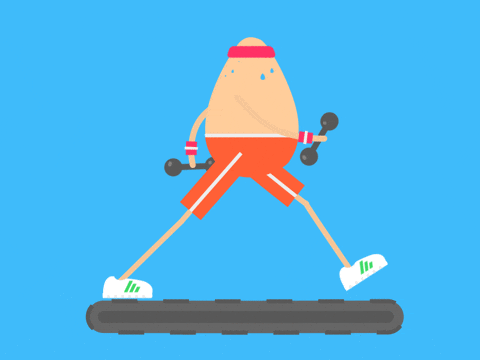 ---
Something new in the CSS de Laval digital kit
The RÉCIT team at the Center de services scolaire de Laval has produced, in collaboration with the disciplinary pedagogical advisers, two new sections for webinars:
Of podcast in education (for professional development or to listen with students).
---
Read on the RIRE website
A team of American researchers looked at applications for learning literacy and mathematics to determine whether they have effects on the learning of preschool and elementary-aged children. Their conclusion? "High quality educational applications can have beneficial effects in supporting children's literacy and math skills."
The answer? It depends! Indeed, not all e-books are created equal in terms of their effects on vocabulary learning or reading comprehension. When an eBook is only accompanied by narration and a visual indicator of narrative progress, the paper book produces better effects seen in children. However, when it comes to vocabulary learning, eBooks have better impacts, especially for those who understand a dictionary.
---
In closing, enjoy the sun!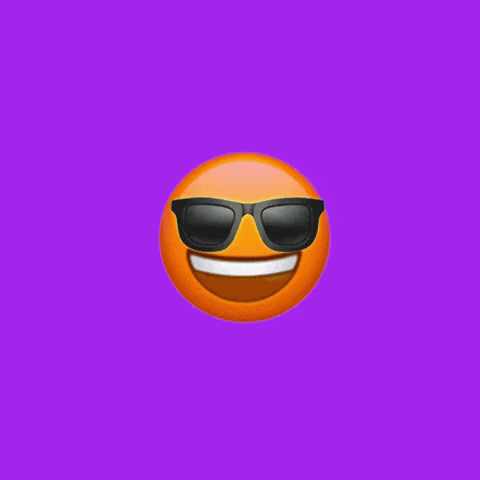 See you soon! Until then, don't hesitate to "tag" us (in good French…) on Twitter (@millaudrey or @riomarti) so that we can talk about your project / resource in a future review of the week! Have a great weekend!