After the establishment of an emergency distance education last spring, besides the material aspect, one of the main difficulties that we face now (and this, everywhere in the world) is the need to fully understand what true distance learning is.
Make no mistake, "real" distance education is prepared, scripted and is not limited to the simple sending of exercise files to its students followed by their correction.
In the classroom, a teacher is expected to use positive reinforcement, gradually giving advice to move their students forward and giving feedback on their work. But now, with the distance, things get complicated. Here are three avenues drawn from personal experiences to improve this decisive point.
1. Regular feedback
Identify if the digital workspace or app you use for distance teaching offers an easy way to provide feedback to students. In most cases, the developers will have made sure to include this important point.
If the app offers automatic exercise feedback / correction, make sure students understand how to view it and how to leverage it to go further.
For example, through the app FlipGrid : the teacher has the possibility of commenting on the answers of his pupils using short videos, while basing himself on evaluation criteria previously encoded in the application.
2. Badges
Does your digital workspace have a system of badges, of levels to reach? This type of system stimulates student motivation by making it fun to monitor the progress of learning, and can be used in class as well as at a distance. Lovers of Classcraft, for example, are familiar with the principle since the badges are part of its mechanism.
For Microsoft Teams users, this feature is also present via the option "Praise", albeit to a lesser extent. Indeed, to be awarded a badge " Always find a solution ", for example, will provide that desired positive reinforcement.
3. The power of GIF
Where real face-to-face social contact makes it possible to convey a good number of emotions, distance education (and even more so in asynchronous mode) weakens the chemistry that settles between the teacher and his students. So don't underestimate the power of GIF (those moving images that speak for themselves) and smiley (emoticons). Admittedly, they will not replace your real smile, nor your little joke following an encouragement, but they will play on the communication codes of the pupils, in addition to making the digital interaction less "cold".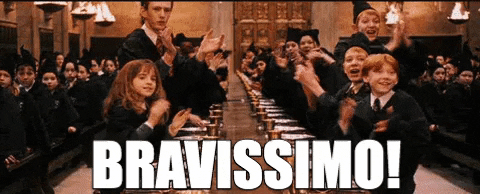 To go further in order to understand what true distance learning is, we invite you to consult this publication from Laval University which summarizes the essential information and characteristics of this methodology.
Also consult here all the articles of the École branchée about distance education.