Happy Sunday! Here are the #Edubrèves of the week. Feel free to share them or write me if you have news to share.
In this edition: the complete program of Press Week, the new BeReal social network, a pan-Canadian book club, are we getting dumber and dumber, resources in bulk, the Girls' Code evening, the launch of the Observatory on Minority Language Education, Amazon supports the next generation of robotics and much more!
Good reading.
Please note that the use of animated GIFs in this short news digest is for entertainment purposes only!
---
Press week from May 2 to 6, 2022
In honor of Press Week, May 2-6, Science-Presse is launching a new course called "In Your Bubble: Understanding Algorithms," aimed at students ages 13-15.
To highlight this, in collaboration with École branchée, you could receive this training for free for your class (in virtual format). Are you interested? Fill out the form before April 27, 11:59 p.m.: the selected class will be contacted around April 28-29 to finalize the schedule!
In addition, you can consult the complete program of Press Week which is now available online. We would like to draw your attention to the virtual panel that will be held on May 4 at 1:00 pm. The Centre québécois d'éducation aux médias et à l'information (CQÉMI) invites you to attend this discussion on the theme: Media literacy in a time of great upheaval.
Alexandre Chenette, teacher and pedagogical advisor for the RÉCIT National Service, field of human development, Ève Tessier-Bouchar, director and producer, youth and specialized content for Les Coops de l'information, Karen Prevost-Sorbe, academic coordinator of the CLEMI and teacher at theAcademy of Orléans-Tours in France, and Gilles Van Kote, deputy director for the The worldalso in France, will participate in the exchange.
To register, it's here.
---
Have you heard about the new social network, BeReal?
If you're around teenagers, you've probably heard of the social network BeReal In the last few days. The app, launched in France in 2019, is suddenly popular. Every day, without notice, users receive an invitation to take a photo and share it with their friends, without filters or retouching. The particularity is that the application captures the images taken by the front and rear camera, so it's hard to hide what you're actually doing when you take the photo. In addition, only the user's friends can see his photos. So it is not about becoming "influencers" but about sharing moments with a limited circle of friends.
You can learn more in this article from InfoBref.
---
A Canada-wide book club until April 30
Librarians across the country are teaming up to create a giant book club, thanks to One Book Canada, an initiative led by the Canadian Urban Libraries Council with the support of CBC/Radio-Canada. More than 1,000 Canadian public libraries, including the Bibliothèque et Archives nationales au Québec (BAnQ), are inviting their subscribers to join them in a common digital reading experience. They all offer unlimited and free access to the novel Broken line (The Break in the original version) by the Métis author Katherena Vermette.
Until April 30, 2022, you can download the digital version (in English or French) or the digital audio version (in English) of the book from the following platforms Pretnumerique.ca and OverDrive, with no waiting or reservations.
---
REFAD is looking for its new Executive Director
The Réseau d'enseignement francophone à distance (REFAD) is seeking a new Executive Director.er July and the organization is looking to welcome a new executive directorate as of July 1.er June to promote knowledge transfer.
---
To read
Practicing double coding in the classroom What if we were not visual or auditory, but both at the same time? In this column, Normand Baillargeon of Le Devoir newspaper presents dual coding. "The important (and practical) idea is that if information is adequately and simultaneously presented in both ways - visual and verbal - it has a better chance of being remembered.
Are we getting dumber and dumber? An interesting article by Olivia Levy in La Presse about our perception of intelligence. "For neuropsychologist Sylvie Chokron, director of research at the Centre national de la recherche scientifique (CNRS), the question is different, because today's intelligence may not be yesterday's or tomorrow's. "Intelligence is the ability to adapt and solve problems, and the problems we face are not the same in different eras," she says.
An escape game on Genially (with Learningapps) for learning logic A great sharing of experiences and tools from Marc Lamontagne from Cégep Édouard-Montpetit. He developed an escape game to help his students learn logic.
---
Bulk Resources
---
News from Le Printemps numérique
Our Digital spring is helping to prevent the digital divide in Aboriginal communities. In the last year, more than 180 youth from 4 communities had the opportunity to explore the possibilities of digital technology and to develop their skills during the different activities, realized in collaboration with the Wagon.
The second phase of research for the Youth QC 2030 project, led by Digital Spring, will soon be released as a white paper about young women in tech. Here's a taste in this blog post.
---
An invitation to the CFL Night
The Girls' Code is currently preparing its flagship event for high school girls in the Quebec City area: The CFL Night. The objective is to encourage the next generation of women to learn about the realities and opportunities of the information technology and digital fields, all in a relaxed, fun and inspiring environment.
The CFL Night will be held at the Complexe Capital Hélicoptère, located in Quebec City, on May 19, 2022, at 6pm. Lots of prizes to be won during the free 100% evening. Pssst! Accompanying teachers are welcome.

For registration : www.lcdf.ca/soiree-lcdf 
---
35th Roberval Award
There is less than a month left to apply for the Roberval Prize, an international contest organized every year for 35 years by the Scientific, Technical and Industrial Cultures (CSTI) pole of the University of Technology of Compiègne (UTC). Its aim is to support the production and the diffusion of works dealing with technology in French.
All the information about the Prize, the conditions of participation and the submission of candidatures are available online.
---
Podcasts of the week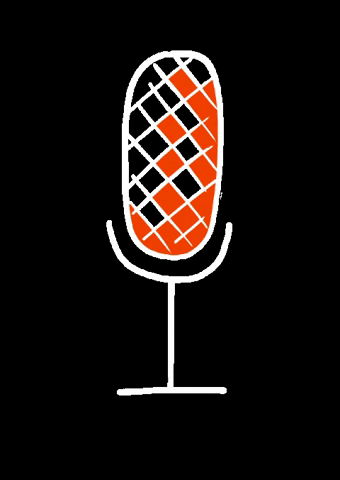 The 3rd episode of the podcast Digital Intention is now available. It focuses on the theme Creating with digital technology. Laurie Couture, École branchée faculty advisor, participated in the discussion.
Need some tips on how to get started with podcasting? Check out these nine tips to create a podcast.
---
Launch of the Observatory on Minority Language Education
The Observatoire sur l'éducation en contexte linguistique minoritaire is an initiative led by Professor Nathalie BélangerFaculty of Education, in collaboration with the College of Research Chairs on the Francophone World of the University of Ottawa. The Observatory is marking its launch with a series of inaugural lectures, presented in person or remotely.
The first conference will take place on April 27 at noon with Philippe Blanchet, professor of language sciences, specializing in sociolinguistics and language didactics, at the University of Rennes 2. The lecture will propose, as a starting point for reflection, to consider linguistic plurality as a universal phenomenon from the point of view of sociolinguistic observation and will suggest avenues and examples of what can be an inclusive, non-glottophobic language education.
To attend online or in person.
Consult the calendar of OECLM activities for the months of April and May 2022.
---
TA Institute Parent Days - May 14
The Learning Disabilities Institute will hold its final Parent Day of the school year on Saturday, May 14, 2022, To each his own! Learning Challenges: Reaching Your Full Potential.
This day is an opportunity to learn more about specific learning challenges and better understand the impact of such challenges on your children. Meet 6 experts who will address various learning challenges:
Christiane Laberge - ADD/ADHD... for everyone?? (conference not available for replay)
Geneviève Boutin - Understanding and supporting the dyslexic-dysorthographic learner
Chantal Desmarais - Developmental Language Disorder: ESCALADE or Strategies for Overcoming Communication Challenges
Mélanie Barilaro - Understanding and accompanying children with specific learning disabilities in mathematics
Édith Jolicoeur - Tips and tricks to facilitate homework and lessons with autistic children (conference not available in replay)
France Léger - Taming Developmental Coordination Disorder to Help Daily Life
---
Digital Summit - May 5 and 6, 2022
Our 10th Digital Education Summit will take place on May 5 and 6, 2022 in Montreal. The opening conference, Citizenship: Here and Now, will be moderated by Annie Turbide, Marjorie Paradis and Alexandre Chenette, pedagogical advisors from the RÉCIT National Human Development Service. They will be accompanied by Alexandre Lanoix, researcher at the University of Montreal and former RÉCIT advisor.
The École branchée team will also be there. See you there?
---
OECD Webinar: Harnessing the Digital Revolution for Education: Quebec's Action Plan
As part of the Smart Data and New Technologies in Education project, the OECD initiated a dialogue with its member countries in 2020 about their policy priorities with regard to technological transformation and digitization of education. These meetings provide countries with a platform for exchange and comparison that allows them to identify and discuss key issues related to access and use of new technologies in education, share their local and national experiences, and learn from those of other countries.
The webinar Integrating the Digital Revolution into Education: Quebec's Action Plan presents the digital action plan implemented in Quebec. The goal is to understand the Quebec context and to study the range of measures contained in the plan, but above all to describe its implementation and to highlight its originality. 
---
An ownership and mobilization toolkit for an inclusive school
The Conseil supérieur de l'éducation (CSE) and the Centre de transfert en réussite éducative du Québec (CTREQ) have already worked on tools that can be very useful today: the "For a school rich in all its students" kit. The kit contains a placemat that summarizes the principles, orientations and recommendations of the CSE with respect to inclusion in schools, as well as a few examples of practices that support inclusive education for all. It also contains a reference and facilitation guide that explains how to use the kit.
---
Amazon supports Quebec's next generation of roboticists
Amazon partners with First Roboticsan organization that engages directly with youth by providing mentoring programs to increase their STEM (science, technology, engineering and math) skills. As part of this partnership, Amazon Canada is providing a total of 25,000 $ to support 10 school-based robotics teams across the country to participate in the FIRST Tech Challenge and at the FIRST Robotics Competition. 
In Quebec, the Lakeside Academy robotics team in Lachine and the Paul-Hubert high school team in Rimouski will benefit from Amazon Canada's support in preparing for the competitions. This contribution will allow the teams to finance the design and construction of their robot as well as travel to the events.
To find out which other Canadian schools will receive funding, visit press release.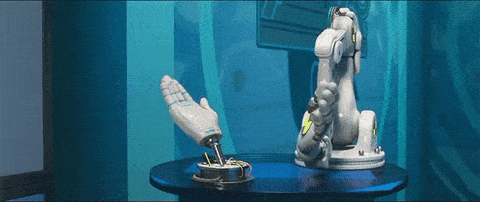 ---
Hydro-Québec Science Fair Regional Finals in Québec City and the Appalachian Region: A risky yet usual cocktail
Edina Lu (16) and Mary-Ann Lemieux (17), high school students from Collège de Champigny in Quebec City, are the winners of the highest distinction at the regional finals of the Hydro-Québec Science Fair. They won first prize for their experimental project, entitled cocktail risqué pourtant usuel.
Their experiment consists of testing the influence of common substances such as caffeine, ethanol and melatonin, as well as their crosses, on the cardiac rhythm of organisms whose heart is similar to that of the human being. In this case, they used about 100 Daphnia Magna, their transparency being an ideal characteristic for the observation of cardiac contractions. The data were then tallied to provide a clear picture of the impact of the interaction of these substances in order to draw a parallel with human consumption.
A regional delegation, composed of 9 projects, including the first prize winners, will take part in the Hydro-Québec Super Expo-sciences, Quebec Final 2022, which takes place this weekend in virtual mode. The competition will not stop there: the projects that stand out may be selected for the Canada-wide Science Fair.
---
In closing, the good weather is back!
---
If you want even more, you can (re)see last week's #Édubrèves.
See you soon! Don't hesitate to tag us on Twitter (@millaudrey or @riomarti) so we can talk about your project/resource in an upcoming review of the week! Have a great week.