Happy Tuesday! Here are the #Edubrèves of the week. Feel free to share them or write to me if you have any news to share.
In this edition: Collège Durocher Saint-Lambert inaugurates the Alinea, socio-financing campaigns in education, Festilou, the storytelling festival for youth, the "We love teachers" contest, a transfer tool on the perseverance and educational success of Aboriginal students, a quiz for Global Action Week for Education and much more!
Good reading.
Please note that the use of animated GIFs in this short news digest is for entertainment purposes only!
---
Durocher College Saint-Lambert inaugurated the Alinea
The new pavilion at Collège Durocher Saint-Lambert (CDSL) was inaugurated in the last few weeks. It is the result of an innovative pedagogical vision that proposes to create bridges between communities and to facilitate the sharing of resources and expertise between the school, the community, the business community and experts. The CDSL created this school environment, called the AlinéaThe Alinéa is the first of its kind in the world to be built around three areas of expertise: sustainable development, digital services for citizens, and creativity and entrepreneurship. The Alinea has a gathering place, outdoor classrooms, large terraces, a collaborative work space for each of the areas of expertise, a café area and a greenhouse.
May 20, 2022, a time capsule will be sealed in the pavilion. The capsule project was initiated by a Secondary IV history teacher, supported by the teacher ambassador of the Creativity and Entrepreneurship pole at the Collège. The capsule will be sealed until 2060, the year marking the 150th anniversary of the College.
---
Two socio-financing campaigns to highlight this week
Literary Caravan for vulnerable communities Quebec City teacher Catherine Lapointe wants to "make to live positive reading experiences in vulnerable communities, to democratize reading, to provoke exchanges in playful, ephemeral spaces and to rehabilitate a reading pleasure". She has already started to travel around Quebec City with her Westfalia last summer and she wishes to continue the experience this year.
The first youth magazine on food in Quebec Two food enthusiasts wish to realize the project of offering a magazine on the theme of nutrition to young Quebecers. 
---
Classroom organization ideas
How do you set up your classroom if you have 15 electronic tablets for 30 students? This infographics offers you options.
---
Class of 2022 Energy Diet Challenge winners
Going an hour without electricity, calculating your carbon footprint and learning how to find phantom energy sources are just a few of the 16 energy-related challenges that students from across Canada completed during the 11e edition of the Energy Diet Challenge in class.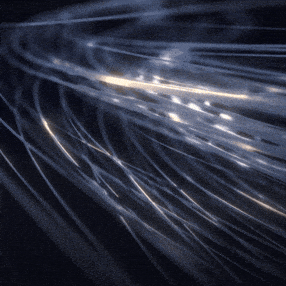 This program, presented by Canadian Geographic Education and Shell Canada, was created to engage students in kindergarten through 12 years of age.e year across the country to better conserve energy. Between February and the end of April, 531 classes across the country completed 16 energy conservation challenges. These challenges allowed students to go 2,653 hours without electricity, save 138,460 liters of water and keep 107,182 items out of landfills.
The complete list of winners is available on the Challenge site..
---
13th edition of Festilou, festival of tales for young people
Presented until Sunday, May 29, in various theatres in the Montreal area, at the Théâtre de l'Esquisse and in partner libraries, Festilou is a storytelling festival free for young people. Nearly 70 storytelling activities are on the program, with some 40 artists from Quebec, Ontario, British Columbia and France. Educators are invited to participate with groups of students.
---
Social and economic vulnerability: which cities have a high vulnerability index?
As part of the 4th edition of the AlphaRéussite event, the Quebec Literacy Foundation unveiled the results of the study "Literacy in Quebec: A Phenomenon of Great Vulnerability" conducted by economist Pierre Langlois, at a time when Quebec is facing issues of post-pandemic economic recovery, inflation and labour shortages.
The study highlights the coexistence of literacy and income issues that could result in "a perfect social storm. In a list of 50 regional cities and towns, the high vulnerability index for three cities peaks at nearly 10 %: Shawinigan (9.66 %), Lachute (11.96 %) and Joliette (13.36 %).
In light of these results, economist Pierre Langlois suggests that a first step to effectively fight against high vulnerability would be to combine a basic skills retraining program with a program aimed at providing minimal financial support up to the level of the Market Basket Measure (MBM) of a household or individual without employment constraints.
Consult all documents related to the study.
---
We Love Teachers" Contest
Staples launches the "We love teachers" contest to recognize inspiring teachers. Nominations can be submitted until June 15. Eight teachers from across Canada will be selected for a chance to win a 1,000 $ Staples gift card to use for their classroom or technology upgrade, as well as 250 $ in cash to take care of themselves.
To submit an application or learn more about the competition We love teachers, visit the bureauengros.com/weloveteachers.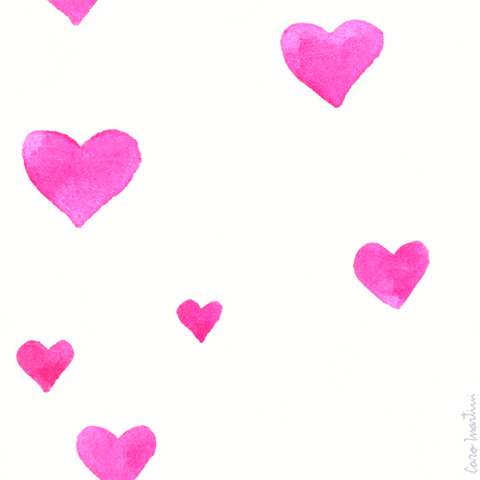 ---
A quiz for Global Action Week for Education
In collaboration with La Dictée P.G.L., the CLÉ Program has developed a quiz to address the importance of education with young people in a fun way. Some of the answers collected in this quiz will be used to build a mosaic of words that will be broadcasted during the International Grand Finals of La Dictée P.G.L. on May 22nd. We are calling on you to distribute this quiz within your network before May 20 so that the answers can be found in the mosaic. At home or in class, participate by following this link.
---
10e edition of the open-air conference Learning under the open sky
The 10th edition of the outdoor symposium Learning in the Open Air brought together 250 people on May 6 and 7 at Mont-Saint-Sacrement High School (Saint-Gabriel-de-Valcartier). The participants shared a common vision: to encourage young people to be active, to learn, to socialize and to surpass themselves outdoors, by promoting greater contact with nature and the community.
Participants had the pleasure of discovering a variety of outdoor activities and sports, including canoeing, sailing, dryland skiing, outdoor cooking, shelter making, orienteering in the forest, cyclo-camping, Landart, etc. The event also allowed them to attend a series of workshops on various themes such as nature education for First Nations children, conservation issues in outdoor education, teaching literacy and numeracy, the use of tools with youth, outdoor free play, biodiversity for teaching or group management in the outdoors.
---
A New Transfer Tool on Aboriginal Student Retention and Educational Success
Did you know that the number of Aboriginal students has been increasing over the past decade? How can school personnel adapt their practices to promote their perseverance and educational success? Thanks to the collaboration between the Ministry of Education (MEQ) and the Centre de transfert en réussite éducative du Québec (CTREQ), an infographic has been produced to guide school personnel in their practices.
The Transfer Tool highlights examples of successful practices that enhance Aboriginal perspectives. Here are some examples:
Valuing Aboriginal languages in all school subjects;
Put in place conditions for better recruitment and retention of Aboriginal and non-Aboriginal school personnel;
Involve Elders in school activities, as they have knowledge of, and are custodians of, Aboriginal languages and cultures.
---
Education is the talk of the town (again!)
Virtual education: technology must not take over learning In this piece published on The Conversation, a group of school-based education researchers argue that effective face-to-face methods need to be transferred to virtual mode. The authors lament that "too often, [online] teaching time is spent on logistics, which is a waste of teaching time."
For a national institute of excellence in education in Quebec In this article, Frédéric Tremblay, a physician and doctoral candidate in education at UQAM, dreams of the day when Quebec will have a national institute of excellence in education, just as it already has a national institute of excellence in public health. On that day, he writes, "evidence in education will flow as freely as evidence about antibiotics.
The school reinvented In this text, Christèle Piché, a physical and health education teacher, invites schools to focus on the development of social and emotional skills in their students. "I firmly believe that teaching students how to manage their emotions, non-violent communication and stress management will make our little loves responsible for their well-being and thus more receptive to learning.
---
Discover Créativité Québec
The mission of Creativity Quebec is to equip Quebec with the essential skills to succeed in the 21st century. To achieve this, they offer online training as well as hybrid workshops. In addition, they organize innovation competitions that allow our community to apply what they have learned and to take action.
The 3 principles of Créativité Québec :
Human beings learn organically, through practice and play.
Creativity in action must be the lever to face the greatest challenges of society.
Inspiration is a right for everyone, starting with young people.
---
In closing, a sketch-note on the video in class.
---
If you want even more, you can (re)see last week's #Édubrèves.
See you soon! Don't hesitate to tag us on Twitter (@millaudrey or @riomarti) so we can talk about your project/resource in an upcoming review of the week! Have a great week.