Happy Tuesday! Here are the #Edubrèves of the week. Feel free to share them or write to me if you have any news to share.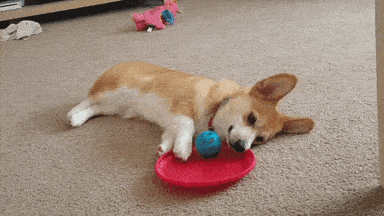 In this issue: Youth Digital Literacy Recognition Award, new master's degrees in teaching, teachers needed for classroom management study, fun activities to counter the summer slide, an interactive guide to bringing a business project to life in a school, registration is open for the Virtual Conference on Conscious Entrepreneurial Education (IDEA 2022) and much more!
Good reading.
Please note that the use of animated GIFs in this short news digest is for entertainment purposes only!
---
The Colloque Clair 20xx returns in 2023
Good news published on the Facebook page of the Centre d'apprentissage du Haut-Madawaska (CAHM) :
"We are pleased and proud to announce that the CAHM will resume the Clair20xx conference. Details of the program will be announced before September.
You are a regular at the Clair20xx conference or you are curious to discover this conference. Reserve these dates, February 2-4, 2023. Registration will begin at the end of September."
---
Youth Digital Literacy Recognition Award
Now is the time to submit your application for the Youth Recognition Award for Digital Literature! The three projects that will have distinguished themselves between September 2021 and August 2022 in education, citizenship and culture have a chance to win prizes ranging from 500$ to 3,000$. The ceremony will take place during MTL connects: Montreal Digital Weekfrom October 15 to 23, 2022.
As soon as you submit your application, you will receive, among other things, a free Integral Online Access for the MTL connects event and 5 additional Integral Online Accesses offered to invite your colleagues or partners.
The deadline for the submission of applications is scheduled for September 25, 2022 at midnight EST.
---
New Qualifying Master's Degrees in Teaching
In a context where, more than ever, the shortage of teachers is a major issue, theTELUQ University and theUniversity of Quebec in Abitibi-Témiscamingue (UQAT) are joining forces to offer two master's degrees in teaching in Quebec this fall. The master's degree in preschool and elementary education, offered by Université TÉLUQ in association with UQAT, and the master's degree in secondary education, concentrations in mathematics and French, offered by UQAT in association with Université TÉLUQ, are intended for individuals who have a bachelor's degree and an active employment relationship with a school service center, but who do not have their teaching certificate in Quebec
These programs, which were developed in close association with practice settings, including the Centre de services scolaires Marguerite-Bourgeoys de Montréal and the Groupe régional d'acteurs pour la valorisation des enseignants de l'Abitibi-Témiscamingue (GRAVE), which includes the centers de services scolaires de l'Abitibi-Témiscamingue et du Nord-du-Québec, seek to respond to the crying need for qualified teachers in schools throughout the province.
The first cohorts will be trained by the start of the 2022 school year, and admissions are already open.
To learn more about these master's degrees
---
Teachers sought for classroom management study
Anne-Michèle Delobbe is a doctoral student in Educational Administration and Evaluation at Université Laval. As part of her thesis, she is developing a questionnaire that includes different situations related to classroom management. This tool was developed in collaboration with classroom management experts.
She is now seeking the help of high school teachers to validate the scenarios. If you agree to contribute to her project, your task is to complete a questionnaire consisting mainly of 23 management scenarios for which you must select the behaviour you would adopt (spontaneously). The estimated time to complete the questionnaire is one hour. You can complete it in several times by recording it. You have until June 27 to return it; gift cards will be drawn from the respondents.
Here is the link to complete the questionnaire.
If you have any questions or suggestions, you can contact her at any time at the following email address anne-michele.delobbe.1@ulaval.ca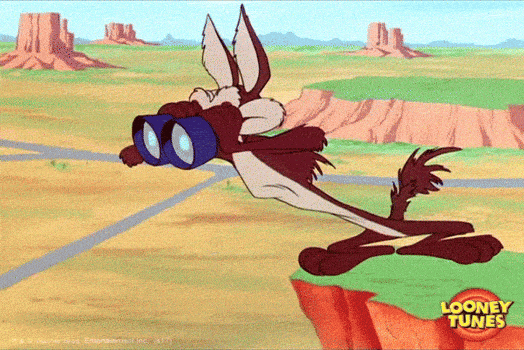 ---
One school, one company: an interactive guide to making the project a reality in your community
The interactive guide One school, one company is the result of a project that initially started in the Matawinie community. Seeing the interest of other communities to reproduce the model, the Centre de transfert en réussite éducative du Québec (CTREQ), in collaboration with its partners, has produced a guide and videos to facilitate the implementation of a collective enterprise incorporated as a non-profit organization (NPO), developed and managed by young people, within the walls of a school and in collaboration with a carrefour jeunesse-emploi. Discover or rediscover this inspiring project!
---
The story is in the envelope: a new Franco-inspired podcast
The Association canadienne d'éducation de langue française (ACELF) is launching a new podcast series, L'histoire est dans l'enveloppe, to introduce Franco-inspired personalities from Canada. The first episode, on the theme of humour, is now available.
"Through questions found in envelopes, our guests reveal and tell their stories," explains podcast host Jean-François Dion, a vice-principal with the Conseil scolaire de district catholique de l'Est ontarien and a member of the ACELF Strategic Communications Steering Committee.
---
Registration for IDEA 2022 is now open
Our Virtual Congress on Conscious Entrepreneurship Education (IDEA 2022), which will be held on November 2 and 3, is the only innovative entrepreneurial pedagogy gathering open to all in Quebec. The theme of the 2022 edition is: S'entreprendre pour mieux vivre ensemble. "Let's learn to put ourselves into action by first showing kindness to ourselves and by joining forces with others to move forward together in building a better world.
---
Report on the Big Day for Small Business
The 9th edition of The big day of small entrepreneurs was held on June 4 and allowed more than 4,000 young people aged 5 to 17 across Quebec to have their first entrepreneurial experience through the 2,442 small businesses that were created. 60% of them joined one of the 89 Small Business Markets, the others set up their kiosk in front of a residence.
This family day offers young people the opportunity to create a business project in their image and to explore their entrepreneurial spirit while having fun. It is an opportunity for them to develop their creativity, perseverance, resourcefulness and confidence while also learning the value of hard work and money.
---
Fun activities to counter the summer slide
This summer, more than 82,000 young people across Quebec will be offered fun and educational activities thanks to the 208 projects deployed by the Instances régionales de concertation (IRC) en persévérance scolaire et en réussite éducative and their partners. These activities are aimed at countering the "summer slide", a phenomenon that refers to the loss of academic skills that occurs among students during the summer period.
Several types of projects will be implemented according to the needs and priorities identified by the communities. They will touch on literature, science, mathematics, physical activity and interpersonal relations. Among the activities offered, there are reading, writing and arithmetic activities, language socialization camps, sports and outdoor camps, manual workshops, cultural outings and cooking lessons.
Summer 2022 Initiatives in Numbers:
Over 200 projects in total to counter the summer slide;
Nearly 2,500 locations frequented by youth;
More than 82,000 young people reached;
70 % projects target 6-11 year olds;
75 % projects are aimed at youth in disadvantaged areas;
52 % projects are aimed at youth with learning disabilities;
44 % of the projects are aimed at adolescents;
27 % projects are aimed at young allophones.
Thematic file - The summer slide
Infographic - The summer slide
---
LUDOVIA#19 will take place from August 22 to 25
It will be the return of Ludovia#19 from August 22 to 25 in Ax-les-Thermes, France, on the theme: " Ethics and Digital Sobriety ". Registration is now open.
LUDOVIAThis is the summer university of digital education. Round tables, conferences, feedback workshops, ExplorCamps, Workshops and above all a lot of conviviality are waiting for the participants to end the summer in beauty and start a new school year.
---
The first indigenous FabLabs: where cultural and digital meet
The First Peoples Innovation Centre (FPIC) has established the first Aboriginal FabLab in Canada. A FabLab is a space that offers the opportunity to explore different avenues of creation and fabrication through the provision of a space and modern means. By adding a cultural and traditional component to this concept, the CIPP allows Aboriginal youth to project themselves into the future while reconnecting with their roots. The Centre de transfert en réussite éducative du Québec (CTREQ) was fortunate to collaborate with the CIPP in the creation of transfer tools for the promotion of this project.
(re)read the École branchée article : Fablab Onaki opens up a world of possibilities for indigenous youth
---
In bulk
To read
To listen
Tonight the foxesThe Grade 12 students at Centre scolaire Léo-Rémillard in Winnipeg want to make their voices heard in French in this podcast.
To watch
Student productions from the Western Anglophone School District and the Northwestern Francophone School District of New Brunswick at the Regional School Maker Faire
---
In closing, don't forget to clean out your Classroom before the end of the year.
Spotted on the Facebook page of The service geek.
---
If you want even more, you can (re)see last week's #Édubrèves.
See you soon! Don't hesitate to tag us on Twitter (@millaudrey or @riomarti) so we can talk about your project/resource in an upcoming review of the week! Have a great week.