Good Sunday! Here I am with the #Édubrèves of the week. Do not hesitate to share them or write to me if you have any news to circulate.
In this edition: the Winter 2022 season of the CréaCamp Découverte, a podcast on information literacy, can video games teach history, screens less harmful than you think, the 2022 Education Games, the Ludovia Spring University, vote for the digital word of the year and much more!
Good reading.
Please note that the use of animated GIFs in this short news digest is for entertainment purposes only!
---
CréaCamp Discovery - Winter Season 2022
Programming is under construction and many themes are already announced. There is always time to get there subscribe for the rest of the year and enjoy all the video recordings already available, or register for the sessions that interest you.
---
Full ears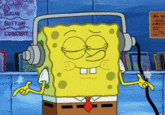 We have three podcasts to suggest to you this week:
The digital plan : Each episode addresses one of the twelve dimensions of the Digital Competence Reference Framework and bridges the gap between what is done in schools and the needs and realities in business. Seven episodes are available, including the seventh: developing and mobilizing your information literacy.
Minor audience, major art : A 5-episode podcast series featuring youth creation with 11 artists from Center-du-Québec. Far from being a minor art, youth creation is aimed at a major audience. Youth creators shape the spirits and impulses of tomorrow. With Jean-Phillipe Baril Guérard on narration, a Culture Center-du-Québec production in collaboration with the RECréation podcast studio.
Can video games teach us history? : An episode of the program Le Meilleur des Mondes on France Culture addresses the question.
---
Ludovia#CH Spring University will be back from April 11 to 13, 2022
For its fourth edition, the Ludovia#CH Spring University will focus on taking into account ethical considerations in relation to the use of digital tools in order to become informed citizens in the digital age (Living and learning in a digital world ).
You can answer the call to offer one or more workshops. Two formulas are available:
40-minute rotating workshops (20 minutes of presentation and 20 minutes of discussion around fifteen participants.): the Explorcamps.
workshops for building a resource, content or tool (75 minutes): the Fabcamps.
Workshop proposals are to be submitted until January 20, 2022 to speakers@ludovia.ch
All information is available on the Ludovia website.
---
The Education Games, March 4-6, 2022, at the University of Quebec in Trois-Rivières
Perhaps you have already heard of the Commerce Games, the Communication Games or the Nurses Games of Quebec? This type of event brings together several universities in a context of competition where each delegation competes to collect the most points in the context of academic, social and sporting events.
From March 4 to 6, 2022, the Education Games will be held at the University of Quebec in Trois-Rivières.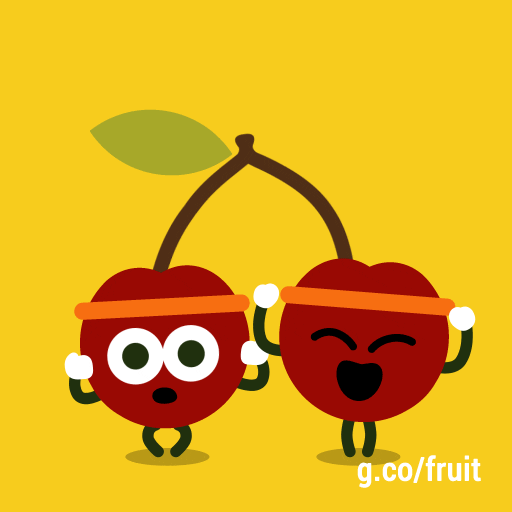 ---
Television and school results: negligible effects, conclude two studies
Two studies published in quick succession by a team from Laval University in the Canadian Journal of Behavioral Sciences and in Frontiers in Psychology arrive at conclusions that collide head-on with a preconceived idea: the time spent watching TV by children elementary school has a negligible effect on their academic success and on their reading skills.
How to explain this result which may surprise many? "One possibility is that the time spent watching TV would not have been used to carry out activities promoting academic success. Young people also need moments of relaxation. There comes a time when what a child does with their time will not change their academic performance. "
---
42 Quebec ready to welcome the digital next generation from Quebec
The 42 Network's first partner institution in Canada, 42 Québec offers unique computer training. Lasting three years, this training will allow hundreds of students to learn to code in order to access future careers in the IT world. 
Although being a full-time course, the pedagogy of 42 Quebec allows a lot of flexibility. Without a fixed schedule, with a campus open 24 hours a day, 7 days a week, everyone can carry out their projects at their own pace. Autonomy, resourcefulness, collaboration, communication, ethics, sharing, critical thinking and creativity are just a few examples of the skills that will be developed.
---
We are voting!
What will be the digital word of the year 2021? In 2020, webinar took top honors, after fake news (infox) in 2019. 
The finalists for 2021 are: dataviz (data visualization), de-platformization, unicornable, metavers, scale-up, digital sobriety, teleworking, tokenization (tokenization), digital tracing (tracking). See the definition of each before you vote.
You have until December 31st to do so.
---
Bulk: Geek Zone
---
A picture is worth a thousand words
What is educational counseling? A series of infographics by Julie April, produced as part of the professional integration course of the educational counseling microprogram at the University of Sherbrooke.
They have been revised and are distributed in collaboration with the Association of Educational Consultants of Quebec and the RÉCIT. Distributed in three tweets: ⅓, ⅔, 3/3
---
In closing, the ski season has just started for many.
See you soon! Until then, don't hesitate to "tag" us (in good French…) on Twitter (@millaudrey or @riomarti) so that we can talk about your project / resource in a future review of the week! Have a great week.