Here are your #Ébrèves. Feel free to share them or write me if you have news to share.
In this issue: the next Teacher's Night Out, Ontario modernizes its computer science curriculum, several resources to counter misinformation by training youth, a game to raise awareness about cognitive biases, diagnosing autism with a serious mixed reality game, artificial intelligence to support students, a program to help youth develop mediation skills, understanding algorithms, advocating for technological thinking in schools and much more!
Good reading.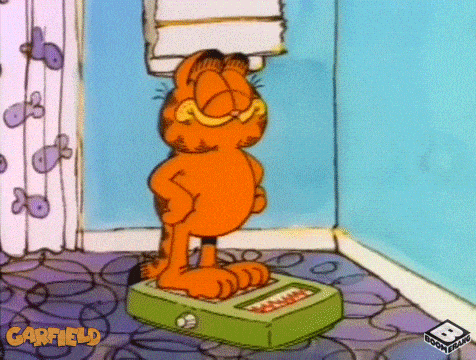 Please note that the use of animated GIFs in this news digest is for entertainment purposes only.
---
An invitation to the February 2nd Teachers' Night
Créativité Québec, in collaboration with the Séminaire de Sherbrooke, will hold a Teacher's Night on February 2, 2023, starting at 5:30 p.m.
Participants will have the opportunity to view a documentary on 21st Century Schools and Skills: Most Likely to Succeed. A provocative film that has won awards around the world (Sundance Festival, Tribeca Film Festival, Napple Film Festival, SBSW EDU, and many others), it shares examples of schools that have made a shift focused on new skills. Afterwards, workshops will allow for discussion among colleagues.
---
Ontario Modernizes Computer and Technology Education Curriculum
The Ontario government is updating high school courses in STEM (science, technology, engineering and mathematics) subjects, including a new computer studies course in Grade 10 and a new technology education course in Grades 9 and 10. Science, technology, and math curricula in grades 1-8 have already been updated.
The new Computer Studies course will be offered to Grade 10 students beginning in September 2023. Digital Technologies and Innovations in a Changing World will replace the current Introduction to Computer Science course, which was updated in 2008. The content will provide students with the opportunity to apply coding concepts and skills to complete hands-on projects and study artificial intelligence, cybersecurity, and other emerging digital technologies.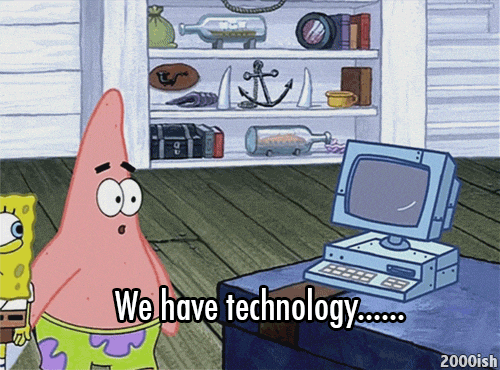 ---
Countering online misinformation
"One of the most promising solutions to counter false and misleading information is to educate citizens, especially younger adults, to be able to guard against these threats by critically evaluating information." believes Professor Colette Brin, Director of the Centre for Media Studies (CEM) in the Department of Information and Communication at Laval University.
A CEM survey is a testament to the effectiveness of a HabiloMedia educational workshop designed to develop better information practices among young francophone adults.
Participants "demonstrated greater awareness of the need to verify information found online, as well as greater confidence in their ability to detect false information." They also decreased their sharing of unverified information. Finally, four to six weeks after attending the workshop, they demonstrated an improvement in their attitudes and practices regarding the verification of online information.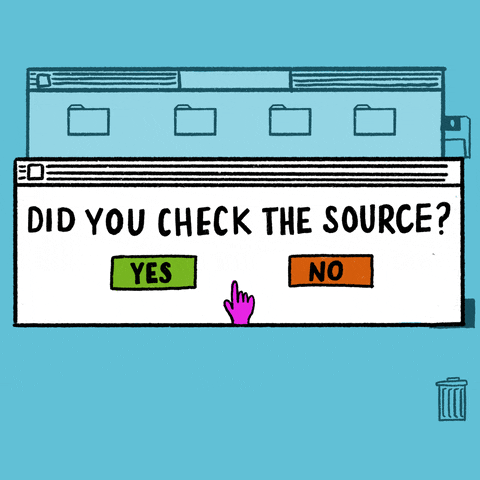 ---
A board game about misinformation
The creator of the board game Lizards & Lies, Scott DeJong, is a doctoral student in communication at Concordia University. With his game, he seeks to demonstrate how misinformation circulates on the web. The premise of the board game is simple: on the battlefield of social networks (Thoughtbook, TikTak, Shreddit and MeTube, etc.), trolls and conspiracy theorists face off against platform moderators and digital literacy educators.
Lizards & Lies is a non-profit project: anyone can print all the cards and parts needed from its official website. There is also a prototype game board with 3D printed pieces, as well as English and French versions of the action cards and rules.
The Canadian Embassy in Lithuania and the Lithuanian Ministry of Defence are preparing to deploy the game in Lithuanian secondary schools.
---
The story of Gabriel Bran Lopez from Youth Fusion
Gabriel Bran Lopez founded Youth Fusion, a charitable organization dedicated to student retention, 15 years ago. The newspaper La Presse presents an article which allows us to discover his background. When he arrived in Quebec with his parents who did not speak French in the late 1980s, he almost dropped out of school. Today, the organization he heads offers a multitude of programs to give young people the desire to stay in school. The projects integrated into the school program include robotics, film, performing arts, video games, fashion design, environmental design and artificial intelligence.
It is preparing to roll out its programs in eight regions of France, reaching some 71,000 young people from disadvantaged backgrounds.
---
Student video game project wins Societal Impact Award
Produced by multidisciplinary teams composed of programmers from the Department of Computer Science and Mathematics, artists and designers from the École NAD-Université du Québec à Chicoutimi (UQAC), and composers and sound designers from the Université de Montréal, the Focus won the Societal Impact Award of the video game competition and Chi Play 2022, one of the major scientific conferences dedicated to video games.
Focus is an educational game that aims to make high school students aware of cognitive distortions, a cognitive bias that can affect their interpretation of a situation and impact their emotions.
---
Pop'Balloons, the first serious mixed reality video game for autistic children
Years of basic neuroscience research have led to the creation of the first mixed-reality game to diagnose autism and promote the inclusion of people with autism. The Pop'Balloons video game could be used in the future to conduct neuropsychological assessments in a non-medical setting.
Discover the process of creation of the game by the team of the University of Montreal.
---
Artificial intelligence to support students
The Cégep de Sorel-Tracy and its Foundation, in collaboration with La Traversée - Centre de crise et de prévention du suicide, are now making the Ali application available to the student community. It is a conversational tool that uses artificial intelligence to contribute to success and psychosocial support. It supports existing resources by guiding them to them and establishing initial contact with students.
Ali is a benevolent companion robot developed by the Quebec firm Optania. Other Quebec CEGEPs are already using it.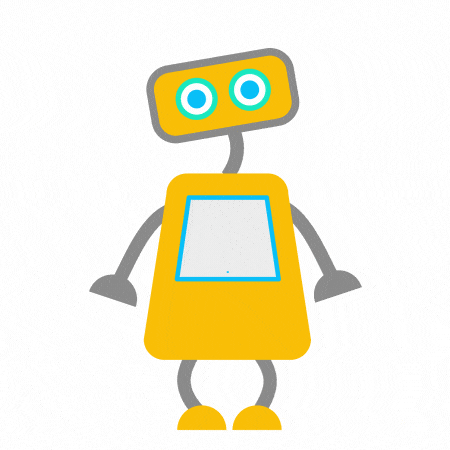 ---
"Teamwork": A new school-based program from the Fondation Jasmin Roy Sophie Desmarais
The Fondation Jasmin Roy Sophie Desmarais and the Barreau du Québec have joined forces to launch the "Teamwork" program. The goal of this program is to teach the benefits of mediation as a tool for personal development, conflict management, solution finding and peer communication to high school students. The program is in line with the objectives of the new "Culture and Citizenship of Quebec" course that will soon replace the ethics and religious culture course in Quebec schools.
---
In my bubble - Understanding social network algorithms
The Science-Presse Agency (SPA) presents a new workshop for 13 to 15 year olds. Through the news feeds, comments, and posts of Irma, Jacob, and Ali, students will learn about the content suggestion algorithms behind their favorite platforms, such as TikTok, Instagram, or YouTube.
All ASP courses are part of the scientific part of the program " Culture at school ". This program allows schools to be reimbursed for some or all of the costs incurred (including transportation and accommodation) for the services received. Eligibility requirements are outlined on the Quebec Ministry of Education.
Discover all the ASP training workshops.
---
On TikTok, the media is trying to protect young people from misinformation by exploring new formats
GenZ youth are the biggest fans of this social network born to promote entertaining videos created by its users. According to the Reuters Institute report, 40% of 18-24 year olds use the app on a regular basis... and today 15% of them log on to TikTok for news. To respond to this trend, journalists from newsrooms around the world are trying out new formats. Their goal is to speak to a wider audience and fight misinformation, according to a Reuters Institute report. Here are some examples in this article.
---
Technological thinking must find its place in our schools
Michel Huneault, Executive Director of Academic Affairs at the École de technologie supérieure (ETS), and François Gagnon, Director General and Chief Executive Officer of ETS, sign an open letter in the newspaper Le Devoir. According to them, it is high time to better equip our young people to learn "technological thinking"; technological thinking being a way of seeing the world and possible solutions through the lens of technology applications.
They write: "If Quebec wants to carve out a place for itself in environmental technologies, for example, training young people in technological thinking and introducing them to the ways of thinking of engineering and technology in particular is a necessary step.
They call for an overhaul of science and technology curricula and better teacher training.
---
Raising awareness of endocrine disruptors among young people
Two INRS researchers are publishing a popular science book to raise awareness of the effects of environmental pollutants. Professors at the Institut national de la recherche scientifique (INRS), Valérie Langlois and Isabelle Plante believe that it is essential to make young people aware of the effects of pollutants on their environment and their health.
Published in 2022, the book entitled Rainette explores her marsh: The issue of endocrine disruptors told to our youth, is aimed at children aged 5 to 8. The book features Rainette, a frog who lives in a polluted marsh. She has tadpoles that have health problems and fish neighbors that can't reproduce. With her magic glasses, Rainette will trace the source of these molecules that contaminate her natural habitat and get help from a scientist.
The researchers and authors are already working on the second volume which will be released in the summer of 2023. In this new adventure, a dog and a cat will investigate endocrine disruptors. The book is available for free in print or digital version (on order).
---
5th Symposium on Knowledge Transfer in Education
Registration is open for the 5th Education Knowledge Transfer Symposium, which will be held under the theme "Adapting for Success". This event, to be held on April 19, 2023, will be a great opportunity to explore the theme of adaptation from three perspectives: "Adapting in a Pandemic: What Do We Want to Keep?", "Adapting in the Information and Data Age", and "Adapting for Health and Wellness".
You can discover:
the programming of the event in presence (Laval University, at Alphonse-Desjardins Hall),
the programming of the event online.
---
Learning Disabilities Institute Parents' Day
The Learning Disabilities Institute's next Parent Days will be held on January 21. Discover the program and register.
---
In closing, here are 5 ingredients to live your best year in 2023
A suggestion from our colleague Alexandra Coutlée.
---
If you want even more, you can (re)see last week's #Édubrèves.
See you soon! Don't hesitate to tag us on Twitter (@millaudrey or @riomarti) so we can talk about your project/resource in an upcoming review of the week! Have a great week.