Dance, an artistic activity that goes hand in hand with physical activity… Here are our top 5 resources for teaching dance in preschool, elementary and secondary schools.
by the Carrefour education team
Dance is one of the four arts of the Quebec school training program. It is a little less present in our schools than other artistic fields, which could explain why educational resources adapted to the school world are scarce. Carrefour education has unearthed these 5 essential resources to know.  
Whether it is for information on the story, a description of the different styles, video clips, animations or online games, the following resources offer rich and diverse content to support school dance teachers.
---
1. STORY of the arts day - Dance
The RÉCIT national arts service offers tools that help develop dance students' skills through the integration of information technologies.
---
ArtsAlive.ca is an educational site on the performing arts. It offers a variety of multimedia resources, interactive activities as well as various avenues for discovering dance.
---
3. Vincent-Warren Dance Library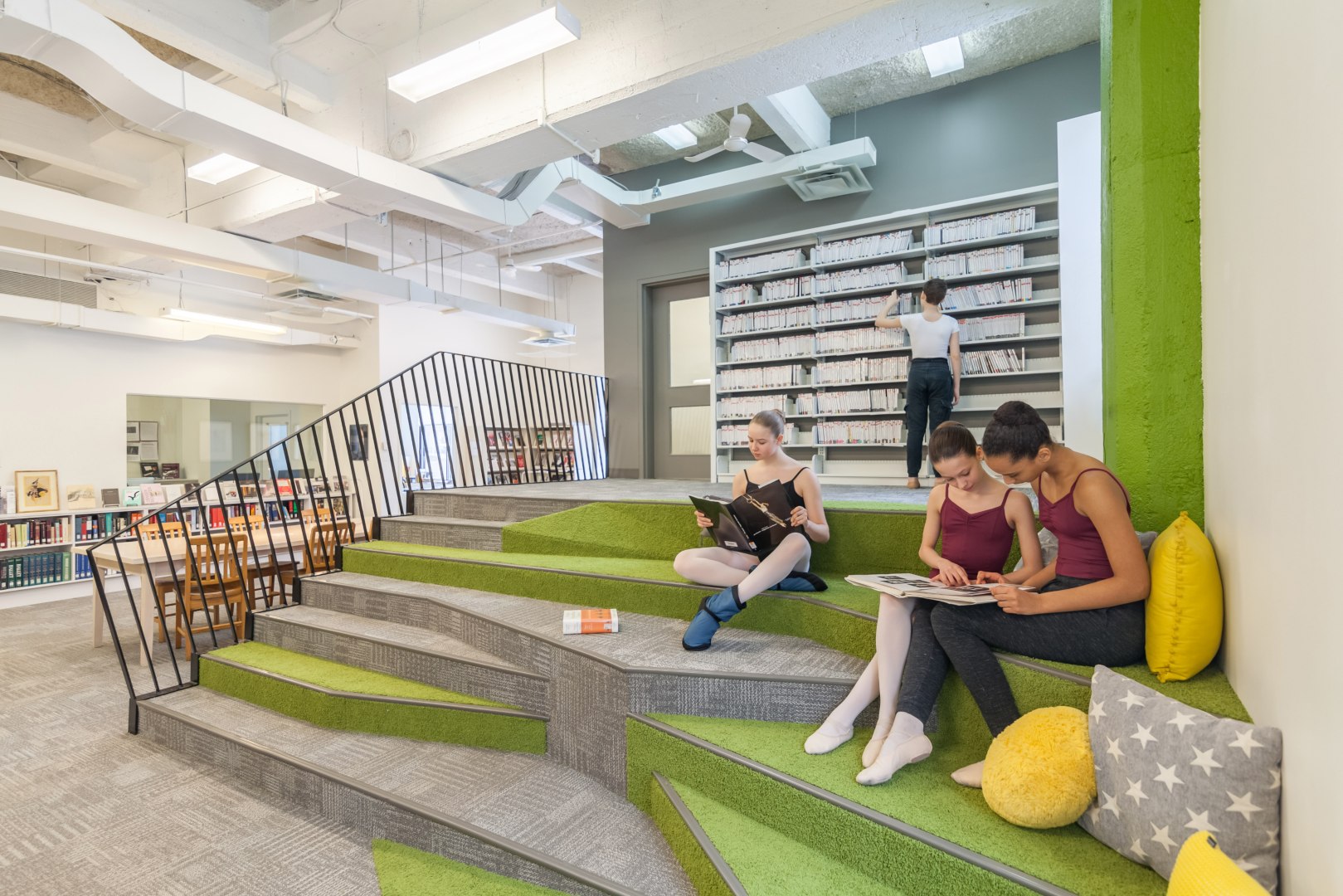 Named in memory of dancer Vincent Warren, the library holds the largest specialized dance collection in Canada. It is a place where documents offered for consultation by subscribers are kept. The institution also offers a digital collection of archives, writings and videos about Quebec dance.
---
Numéridanse.tv provides access to thousands of choreographic resources such as videos, filmed shows, fictions as well as documentaries and interviews with dance professionals. In addition to a suggestion of current videos on the home page, the video library is easily accessible by dance genre.
---
5. Collection of instructional dance videos -Ophea
This instructional video presents three learning situations to dance. It is intended for elementary school physical education and health teachers who would like to integrate dance concepts into their curriculum.