Here are your #Ébrèves. Feel free to share them or write me if you have news to share.
In this issue: the #30seconds to Believe training in your classroom, Digital Education Summit programming, season 2 of the Our Giants series, an upcoming webinar and podcast about artificial intelligence in education, a new resource to explore Canada's Francophonie, school wellness according to students, and much more!
Good reading.
Please note that the use of animated GIFs in this news digest is for entertainment purposes only.
---
The #30second training before you believe it in your classroom
Within the framework of Press and Media Month which will take place from May 1 to 26, 2023, the Center québécois d'éducation aux médias et à l'information (CQÉMI)) offers schools (high school, CEGEP) and community institutions the opportunity to receive a visit from one of its journalists to provide training #30seconds before believing it in person or virtually to students.
The training is free and there are still several openings for the month of May. All institutions that are not yet aware of the program (and others as well) can take advantage of this great opportunity. To register, simply fill out the following form the membership form  and indicate your availability between May 1 and 26, 2023 in the text box at the end of the form.
---
The Digital Education Summit program
The Digital Education Summit program is now online. To open the Summit, you will hear Gabriel Bran Lopez, founder of the Youth Fusion organization.
The goal of the Summit is to bring together people who are passionate about and willing to share their knowledge, expertise and experiences, whether they are practical or scientific. The 11e This edition will focus on the linkages between the practice and research communities, with the common goal of successfully implementing the Digital Agenda for Education and Higher Education.
The Summit is therefore intended for teachers, pedagogical advisors, school principals and all other school stakeholders, but also for the research community interested in digital education issues.
Get 35 % off if you reserve your place before April 13 for the event to be held on May 4 and 5, 2023 at the Bonaventure Hotel in Montreal.
---
Season 2 of the series Our Giants is now online
Our giants is a series of television and Web-based educational vignettes featuring key historical figures who have contributed to the vitality and defence of the French language, from New France to the present day. These vignettes are available on the Lionel-Groulx Foundationas well as on the educational platform of CEC Editions.
For each vignette, free educational content has been developed for teachers of secondary 3 and 4 classes as well as francization classes. To receive a free poster, contact info@fondationlionelgroulx.org.
---
Putting it on the agenda - ChatGPT and AI in education: thinking about the issues
The next CRIFPE webinar will focus on ChatGPT and AI in education: reflecting on the issues.
With Normand Roy, Professor, University of Montreal
April 5, 2023, 12:00 to 1:00 p.m. (Montreal time) - By Zoom
For all the details and to register: https://crifpe.ca/activites/1694
---
Governor General's History Award
Do you know teachers who have an original approach to teaching Canadian history? Nominations for the Governor General's History Award for Teachers are now open.
The six future winners will receive:
- a grant of 2,500 $ ;
- a second scholarship of 1,000 $ reserved for their school;
- a medal.
For more information or to nominate a teacher, visit CanadaHistory.ca/GM Awards.
Application deadline: April 30, 2023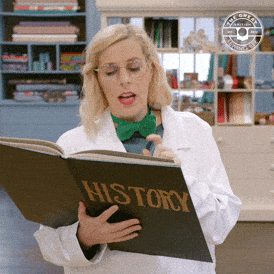 ---
Lio - Explore the Canadian Francophonie
The Association canadienne d'éducation en langue française (ACELF) presents a new evolving resource: Lio. It was co-created with students and school staff members who completed "missions."
You can play with Sasha on an adventure that will take you and your students across Canada! In the provinces and territories: see what's in store. Test your knowledge. Complete mini-games. And collect memories in a journal.
---
Launch of the Rumor Detector Podcast
The Science-Presse Agency's Rumour Detector finally has its own podcast! Each week, the team of science journalists will dissect a rumour or preconceived idea on subjects as diverse as health, nutrition, the environment and technology.
Listen to the first 3 episodes.
---
14th edition of Festilou from 13 to 28 May 2023
The program of the 2023 edition of Festilou is beginning to be unveiled. More than 41 artists will be present in 15 Montreal boroughs. More than 78 free activities will be offered to children and adults.
Since 2010, the Once Upon a Time Storytelling Festival organizes the Festilou Youth Storytelling Festival every spring, in order to disseminate the art of storytelling for young people, to promote professional artists of the spoken word and to enhance cultural diversity through oral literature.
Festilou offers free of charge to children from 3 to 12 years old in family or (pre)school environment on the one hand, and to the general public and adults thanks to partnerships on the other hand, a diversified program: shows, workshops, meetings around the arts of speech, cultural mediation and drawing contest.
---
Digital citizenship in video clips
The Digital Toolbox of the Université du Québec à Montréal (UQAM) presents five capsules to better understand various issues of digital citizenship. These capsules address themes related to digital citizenship: cyberaddiction, misinformation, digital identity, Wikipedia and the metaverse. Less than five minutes long, they aim to facilitate understanding and respect of ethical rules in order to facilitate responsible participation in the digital world.
---
Students' views on well-being at school
A study recently looked at the perspective of students to present their understanding of school wellness. Here is an overview of their responses.
The following are the four main dimensions in which the adolescents' responses can be grouped:
The physical environmentarchitectural elements, clean and bright physical spaces, a safe environment, and the opportunity to relax at school.
The relationshipscaring and attentive peer support and resources to help them.
Extracurricular activitiesA wide range of sports and student organizations.
Curriculum contentThese include: conditions conducive to learning, access to supportive resources, opportunities to make choices in their educational pathways, support for career choices, and content related to wellness, such as mental health, problem solving, and social skills.
---
To read
Learning outside the walls The Centre de services scolaires des Rives-du-Saguenay is launching the pilot project "La nature au service de la réussite" (Nature for success) with the goal of promoting school perseverance, educational success and reaching the full potential of all students. According to the project leaders, outdoor education allows young people to reconnect with nature and to anchor learning in reality. First phase: a boreal yurt has just been installed near the Saint-Félix-d'Otis school.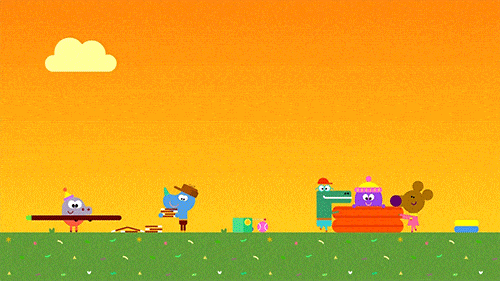 ---
In bulk
Discover the creative workshops of Letters attachedThese books are available in libraries across Quebec and are designed for youth aged 10 to 14. Their participation in the last workshop could earn them a scholarship.
---
In closing, what impact can artificial intelligence have on education?
Discover the answer in this new episode of the series Why should I care about...?Maxime Pelchat, digital strategist at CADRE21, discusses artificial intelligence with Yves Munn. On the menu: recent developments in AI tools and their impact on the world of education. Yves is in charge of techno-pedagogical projects at the Université du Québec à Montréal.
---
If you want even more, you can (re)see last week's #Édubrèves.
See you soon! Don't hesitate to tag us on Twitter (@millaudrey or @riomarti) so we can talk about your project/resource in an upcoming review of the week! Have a great week.