Here are your #Ébrèves. Feel free to share them or write me if you have news to share.
In this edition: the Literacy Foundation's socio-financing campaign, Quebec literature on Wikipedia, books available in public libraries, a site on teenage mental health, artificial intelligence in the classroom, a course on citizenship in the digital age, the interesting but still little-known meta-verse, discovering students in Montreal's reception classes, a serious e-sports competition and much more!
Good reading.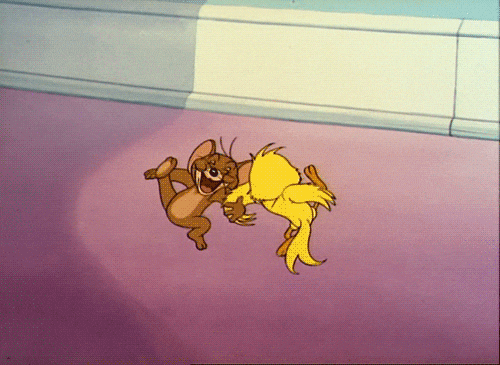 Please note that the use of animated GIFs in this news digest is for entertainment purposes only.
---
Socio-Financing Campaign : A for all, all for literacy
The Literacy Foundation's 2023 socio-financing campaign has been launched. Run 5 kilometers, read 15 minutes a day, or accumulate volunteer hours: you are invited to take up a challenge to support the cause. You have until April 30 to do so as a team.
How to participate?
Create or join a team
Take up one of the challenges proposed by the Foundation or let your imagination run wild and enter the challenge of your choice
Mobilize your entourage to support you
Check out the details to participate.
---
Quebec literature on Wikipedia
Two years after the launch of the pilot project Creating links - for a greater discoverability of Quebec's literary artsThe vast operation aimed at promoting Quebec culture on Wikimedia platforms, both here and internationally, is definitely a success.
The project has strengthened the digital presence of Quebec writers, including Aboriginal and culturally diverse writers, and their works. Since 2021, 530 French-language articles about Quebecers have been enhanced or created in the free encyclopedia Wikipedia. Currently, 947 articles are available on the platform. The Wikimedia Commons media library also has 587 quality, royalty-free photos of Quebec authors.
Want to contribute with your students? Consult the best practices booklet intended for all those who want to improve or create articles. It reminds us of the notions concerning the secondary sources to use, the copyright, the encyclopedic style to adopt, the quotations and the homonyms in the Wikipedia articles. It provides a typical structure of an article and guides in the contents to prepare.
---
Accessible books for public libraries
Following the success of the famous Sondo platform used by more than 550 schools and 200,000 students, Mobidys presents Bibliodysseya collection of augmented digital books for public libraries and media libraries. The books are equipped with reading aids for children, teenagers and "little readers", from 6 to 15 years old, with DYS disorders (dyslexia, dysorthography, dyscalculia, dyspraxia, dysgraphia, dysphasia).
Bibliodyssey is available locally on tablets and computers in public libraries, media libraries or on their digital resource portals.
---
Positive mental health can be cultivated!
In order to support adolescents in the development of their positive mental health, the Quebec Public Health Association, in partnership with the Quebec government, is launching the online platform Positive mental health can be cultivated!
Through this site, discover a repertoire of tools specifically designed to facilitate the development of personal and social skills in youth and the creation of environments conducive to their mental health.
---
Addressing artificial intelligence with your students
Have you ever wondered how to discuss artificial intelligence (AI) with your students? In fact, they are already in constant contact with it! There are a number of simple and easy-to-use tools and resources available to actively educate young people about AI. Forget your Terminator representation of the subject, and say hello to a reality that is much closer than we think.
Review this free edition of the CréaCamp Discovery of École branchée with Laurent Di Pasquale, trainer for EduLAB. This training is made possible in collaboration with the Ministry of Economy, Innovation and Energy of Quebec.
---
Resources to discover from RÉCIT
Our course PER 5111-1 "Citizenship in the Digital Age developed by several pedagogical advisors from the Capitale-Nationale and Chaudière-Appalaches regions, in collaboration with the national service of RÉCIT, field of human development. This course lasts approximately 25 hours. It is offered in general adult education and its successful completion leads to an optional Secondary 5 credit.
New user guide for Moodle is a veritable library of video content that is easily accessible to anyone, regardless of your role or level of comfort with Moodle. The guide is divided into three distinct parts: discovering the educational benefits of using this digital learning environment, finding useful information, and learning with hands-on challenges.
The pedagogical advisors of the Capitale-Nationale have created various simple and accessible tools to edit a Google Drive link easily, for create surveys free and easy to determine dates of meetings for example and to create custom QR codes.
---
Stadacona Elementary School: Finalist for an Award of Excellence in Architecture
The Ordre des architectes du Québec has announced the 21 architectural projects that are finalists for the People's Choice Award for Excellence in Architecture. Among them are theStadacona Elementary SchoolThe building was designed by Jérôme Lapierre Architecte in collaboration with Lab-École, and built by ABCP architecture. The first project of the Lab-École program stands out for its typological research integrating several new archetypes in the school environment, notably the development of a year-round courtyard on the roof of the building.
The winning projects will be announced at a Gala to be held on April 21 in Montreal. Until then, the public can discover the projects that caught the attention of the jury and vote for their favorite. The public vote runs until March 30, 2023.
---
To read
The Hive Arts Education Lab brings students together in Regina University of Regina B.Ed. students recently participated in creative workshops organized by La ruchée, a research and action laboratory linked to education departments in Francophone Canada. These workshops are designed to familiarize students with the arts so that they can better assist them in their future in education.
Empathy is the most important leadership skill according to research Empathy: Empathy has always been an essential skill for managers, but it is taking on a new dimension and becoming a priority. A new Catalyst study of 889 employees found that empathy has significant constructive effects. For example, 76 % of those who experienced empathy from their leaders also reported being engaged, compared to only 32 % of those who experienced less empathy.
The social impact of school gardens Over the past few years, Vireo educational vegetable gardens have been implemented in more than 200 schools in Quebec. In addition to the educational aspect, the social aspect of the project, which allows for human connection, is particularly attractive.
The OECD has just published several reports related to education:
---
Caregivers in Schools expands to Saskatchewan
School Support Workers has announced that it has received a grant from the Government of Saskatchewan to support the roll-out of its service offering in that province. The money will be dedicated to knowledge transfer to facilitate the implementation of the School Supporters' overall structure and tools in Saskatchewan.
This grant is part of the Programme d'appui à la francophonie canadienne (PAFC), which aims to strengthen ties between Quebecers and Francophones elsewhere in Canada; it also aims to increase the use of French and the visibility of Francophone cultures in Canada. Les Aidants scolaires recently celebrated its 15th anniversary.
The mission of the organization is to promote the academic success of young people and to contribute to the enhancement of intergenerational relationships between seniors, school staff, youth and their families.
---
Nearly half of Quebecers surveyed are interested in the metaverse
The year 2022 marked the democratization of the metaverse. This concept has existed for several
decades, but has experienced a recent surge in popularity thanks to major advances in key technologies over the past year. For its most recent survey, GetApp interviewed over 230 Quebecers to analyze their interest and behavior related to the metaverse.
The results show that 49 % of Quebecers surveyed said they were aware of the definition of metavers. However, confusion was present for 41 % of the respondents: 29 % were unaware of the concept, but knew the name, and 12 % were aware of the concept, but not the name. The remaining 10 % were unaware of the metaverse: the name and the concept.
While 42 % of Quebecers surveyed have a positive opinion of the metaverse, 35 % have a neutral opinion and 23 % a negative opinion. Concerning the future of the metaverse, 89 % of Quebecers surveyed think that the metaverse is here to stay. On the other hand, they are divided on the form:
38 % think it will only endure for a niche audience,
40 % consider that everyone's lives will be affected to some degree,
12 % claim that the metaverse will have a decisive impact on our lives.
See an article that presents the results.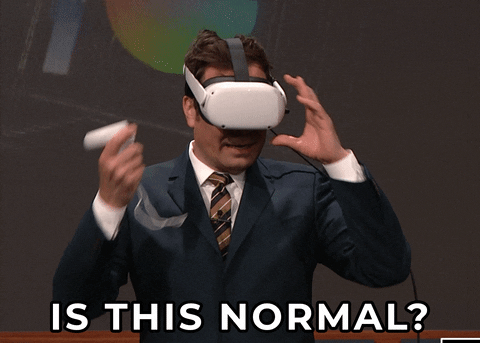 ---
To listen
Want to learn more about how technology can improve the world? Want to hear inspiring stories of people and companies using technology to solve problems and make a positive impact in our society? The podcast When digital has a positive impact is now available on your favorite listening platform. A project realized by Alexandra Coutléedirector of pedagogical innovation at École branchée, and her spouse Dany Dumont,
---
The 1st Futures World Championship eSports competition was a success
The first serious e-sports competition Futures World Championship (FWC) was held on March 17, 2023 at the École des Hautes Études Commerciales de Montréal (HEC). Congratulations to the 38 participating teams from around the world; 11 countries represented: Benin, Brazil, Canada, Colombia, France, Haiti, India, Morocco, Netherlands, South Africa and the United States.
Visit the event website to find out about upcoming competitions.
---
How to do cooperative learning with Alloprof tools?
Cooperative learning allows each student to learn planned content while improving collaborative skills through the distribution of tasks and responsibilities. The benefits of cooperative learning include: greater intrinsic motivation, greater social support, increased success and more engagement. To implement this instructional strategy in the classroom, several of the Alloprof tools can be useful.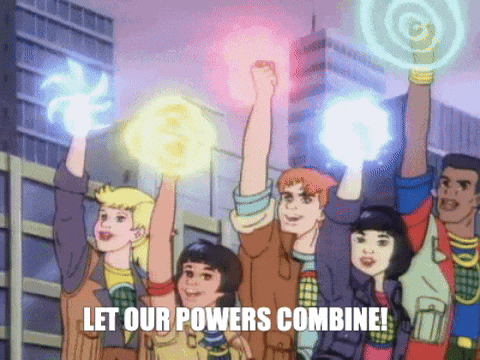 ---
Finally, Creative Labs offers you the opportunity to discover how to make music using water and the sounds of water.
---
If you want even more, you can (re)see last week's #Édubrèves.
See you soon! Don't hesitate to tag us on Twitter (@millaudrey or @riomarti) so we can talk about your project/resource in an upcoming review of the week! Have a great week.