Good Sunday! Here I am with the #Édubrèves of the week. Do not hesitate to share them or write to me if you have any news to circulate.
In this edition: high school graduates and students in difficulty have been the most affected by the pandemic, robots in the kindergarten class, how to ensure literacy among young people, Digital Youth Month, bulk educational resources.
Good reading.
Please note that the use of animated GIFs in this short news digest is for entertainment purposes only!
---
Health crisis: high school graduates and students in difficulty have been the most affected
A research project carried out during the 2020-2021 school year, by the Unesco Chair in Curricular Development (CUDC), of the University of Quebec in Montreal, in partnership with the Quebec Ministry of Education, reveals that elementary school students are those who have shown the most "a certain resilience and a great ability to adapt" since the start of the pandemic.
On the other hand, it made it possible to target two groups of more vulnerable students, namely students with disabilities or social maladjustments or learning difficulties (ADHD) and those in the second cycle of secondary school. The researchers indicate that it will be important to pay special attention to these students in the coming years.
Read the full article by in The Conversation.
---
Seoul tests miniature robots as teaching aids in 300 kindergartens
South Korea's capital has launched a pilot project to deploy miniature robots as educational tools in kindergartens, which the city administration says will help prepare the next generation for a future high tech. 24.5 centimeters tall, the Alpha Mini can dance, recite stories, conduct karaoke and even teach kung fu moves to children.
Read the article from Agence France-Presse.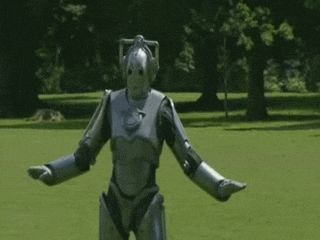 ---
Digital: how to ensure literacy among young people?
"Students may find it very easy to use a social network on their smartphone, but that does not mean that they are able to browse the Internet on a computer". This was recalled by Amina Yagoubi, doctor in sociology and researcher at the Canada Research Chair in Digital Equity in Education at the University of Quebec in Montreal (UQAM), during the most recent Table de concertation of digital literacy in Quebec.
During this meeting, which brought together stakeholders from all walks of life who wish to act for greater digital literacy in Quebec, the platform Citnum.ca, developed by the National Service of RÉCIT, area of personal development, was also presented. This site brings together information capsules, guides and training on a range of subjects, such as artificial intelligence, disinformation, privacy, online behavior and social media. All resources can be used by primary and secondary teachers.
---
5th edition of FAD Week
The educational establishments of Bas-Saint-Laurent and Gaspésie-Îles-de-la-Madeleine, forming the Interorder Distance Learning Group (FADIO), invite all players in the world of education and higher education to participate in the 5th edition of Distance Education Week (FAD) which will be held from February 21 to 25. Programming and registration are available now at FADIO's website.
---
Registration for the OSEntreprendre Challenge
The OSEntreprendre Challenge is a major Quebec movement that promotes the entrepreneurial initiatives of thousands of participants annually; of young people from primary school to university and those of business creators.
The School component of the Challenge supports the development of the entrepreneurial spirit by highlighting pupils and students who carry out entrepreneurial initiatives.
The deadline to register a draft at the 24th edition is March 15.
---
Digital Youth Month 2022
From March 1 to 6, 2022, Digital Spring and the organizing committee of the Digital Youth Month (the trendy school, Community, Tobo, Network of Carrefours jeunesse-emploi du Québec and the Quebec Civilization Museum) invite institutions, schools, organizations and businesses to become collaborators by presenting one or more digital activities and resources.
The proposed activities and resources must enable young people to discover the possibilities of digital technology and the careers of tomorrow, to develop their digital skills and to learn about the issues in the digital age.
---
Inspirational questions for inspiring professionals! Call for participation for secondary school students.
Digital Spring is looking for high school students who would like to send their questions to inspiring professionals from different sectors of digital technologies (eg video games, sustainable development, science and health, artificial intelligence, etc.).
During the Digital Youth Month in February, four Facebook LIVE will allow young people to learn more about the careers of tomorrow. The questions will be displayed on the screen with the name of the students, their grade level and the name of their school.
For any questions or to participate, please write directly to Leticia Lacroix, Digital Literacy Project Coordinator: leticia@printempsnumerique.ca
---
bulk resources
An application to learn the cry: Young Aboriginal Cameron Adams has received financial support from the University of Winnipeg to develop an application to facilitate learning Cree. Available in the Apple AppStore, it offers a dictionary divided into different categories: adverbs, animals, birds, camping, colors, days of the week, expressions, sports, trees, etc.
For geo teachers: an augmented reality geography quiz. (Suggested by Marie-Eve Lapolice on Twitter)
Wikipedia in education: Guide for optimal use of the free encyclopedia by students, teachers and other education stakeholders through Simon Villeneuve.
---
Biblius, the digital school library
School libraries now have digital books thanks to the Biblius platform. In order to enrich the school library of each school, the Quebec Ministry of Education has acquired more than 400 literary works and documentary works in digital format whose license allows any educational use.
Consult the visit card to know more.
Consult the list of respondents to find out the name of the person in charge in your educational institution.
---
CréaCamp SPRINT in virtual mode
It's not too late to register for the next CréaCamp SPRINT on February 4th. The following workshops will be offered:
The sketchnote in class : to SEE your students' learning, with Laurie Couture, educational advisor at École branchée;
The Interview: How to Access Student Understanding, with Jason Belzile, educational advisor at École branchée;
Create an Escape Game Using Google Tools, with Marie-Andrée Ouimet, Google certified trainer;
Teams and Notepad: classroom management and resource organization, with Sylvain Desautels, technopedagogue at Chenelière Éducation;
Interactive games and lesson plans with Google Slides and "2-click canvases"!, with Annie Moreau, PE teacher at the CSS de la Capitale, creator of La Prof d'Éduc.
For registration and information.
---
In closing, let's laugh a little.
Spotted on the Twitter account @katjutras
See you soon! Until then, don't hesitate to "tag" us (in good French…) on Twitter (@millaudrey or @riomarti) so that we can talk about your project / resource in a future review of the week! Have a great week.