by Julie Chandonnet
This afternoon, I closed the last Meet of my confinement for end 8 days of distance learning to my students who were well seated in class.
Let's say it: 8 days without a mask, no lunch to prepare and no travel, that had certain advantages. But it was also 8 days without colleagues, without access to the majority of my material and, above all, without stability for my students. Shortage of teachers means that 13 adults took turns in my class: one, two sometimes even three people in the same day of class. Not easy for children, but not more obvious for substitutes ...
So no wonder I have heard so often at the opening of a Meet « Yes! A period with Mme Julie "! Even with much more formal lessons than I usually do, the students enjoyed our time online and participated well in the learning activities.
This is also the first lesson that I draw from this experience: the links that we forge with the students are much stronger than the km that can separate us. Even from a distance and behind a screen, your teacher is your teacher, and he is the best person to teach you.
Lows, and ups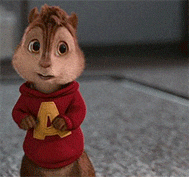 Teaching from home means being at the mercy of technology. When the overheating school network turns student voices into chipmunk, when an echo is heard because of a funny connection in class or when I hear myself muted as if I were Charlie Brown's teacher, difficult to keep his serious (luckily, on the side of the students , the sound was perfect). There are also those times when I was on time for the appointment, but the class was late… connection problem or behavior to manage in class? I'll never know! It's not easy not to know what's going on in class ...
But for every less pleasant anecdote, there were some good things that I will prefer to remember in the long term.
For example, my schedule available online and easily accessible for substitutes thanks to the displayed QR code for them in my class was really helpful.
Then, to help the many substitutes manage all the connections, I appointed a student responsible for communications. With the help of a colleague, we quickly trained her to be our Meet expert. In addition to handling the calls, she positioned the camera to give me the best possible view of the group. During activities where students raised their hands to answer me, she would point out the raised hands that were in the blind spot of the camera.
Other students were given responsibilities that I usually do: they were all happy to be able to help in their own way.
Teaching on screen ...
Math, grammar, reading and even visual arts: you have to teach everything through a screen and, above all, find good tools to monitor the work. Google Classroom and Netmath have been everyday allies for this. With Google Classroom, I also created a special "communication journal" assignment for my students. In it I could write them short personalized messages to encourage them or ask them about a job that was not progressing. The students had to consult it every day and could also answer me and ask me questions. A simple, but effective tool.
My favorite times
My favorite times were when I was reading a soap opera novel, as well as when the students were at work. During the latter, they could log into our Meet (with a special code that represented our class well) to ask me their question or show me a completed job. They quickly became experts in screen sharing, but also in respecting others. They knew they had to wait their turn according to their login order and leave the Meet when they got their answer. Some also came by just to say hello, tell me something or validate where they were at.  
It's here second lesson what this experience taught me: the bonds that we weave are much stronger than the miles that can separate us. In addition to pedagogy, human contact between teacher and student must be preserved, for the well-being of all.
The importance of colleagues
On the more personal side, confinement gives you time to ask questions about your practices. What could I do better?
It also gives time to think of new activities for the return to class. What could I create?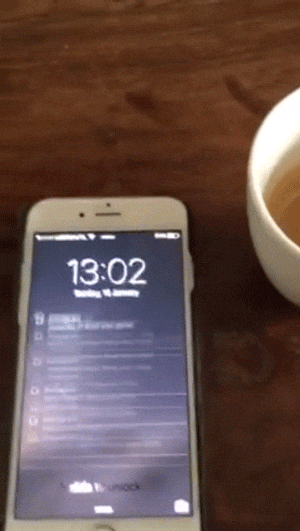 Easy to get carried away by the whirlwind of notifications: I had to learn to set my limits, make a work schedule and close my screen.
I also had to learn to ask for help and accept the unpleasant feeling of putting pressure on my colleagues: my students used a little more than usual the shared computer resources of the school (including Chromebooks), colleagues had to make photocopies for me and even occasionally intervene with my older children when my prolonged absence affected their behavior. 
It's also easy to feel alone in this adventure. This is where other colleagues came in. These other teachers confined throughout Quebec and elsewhere, who share their experiences, their ideas and their material on social networks, have been of great help to me.
It's here third and last lesson what this experience taught me: the links that we weave are a lot stronger than the miles that separate us. Whether they are people we meet every day at school or teachers who we find on social networks: golden colleagues, that is priceless.
So now I'm going to close my screen, go look for my masks and pack my lunch, because tomorrow I'm going back to class to cultivate all these links that make me grow, these links that make them grow.