It goes without saying that we are living in an effervescent period, extremely charged emotionally. Our ideas are shaken up and we realize the urgency of updating education. What can we do, up to the teacher? At the moment, we can say that professional development in connection with digital technology is popular.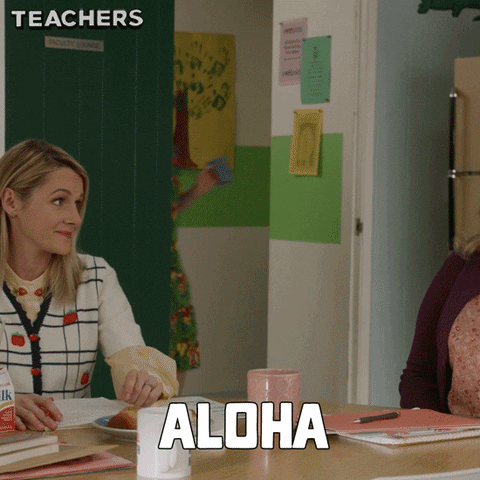 Professional development for me is a process in which we engage in order to evolve personally in order to better embody our profession. When you feel competent, it is easier to feel this famous sense of self-efficacy (SEP) which motivates and makes people happy. And being happy at work is priceless.
100,000 ways to see your professional development
There are believed to be nearly 100,000 teachers in Quebec alone.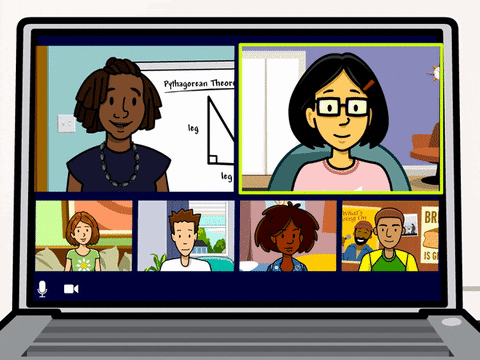 That's a lot of people involved in a professional development process! And as I said a little earlier, digital is a rather difficult subject to ignore these days. And I'm not just talking about videoconferencing!
Also, consider that each person has their own unique learning style and preferences.
Some like to read, some prefer to see. Still others try, their hands in the dough.
Some prefer to train themselves, others to be in direct contact with a person who will help them, guide them. Some learn on their own, others prefer to do it in groups.
A training activity can be reflective, active, or somewhere in between.
The process can be spread over a long period, or interspersed with one-off activities.
And change according to the taste of the day. After all, don't we say that only fools don't change their mind?
In short, there is in my opinion endless space for a variety of formulas, ideas and options, meeting different needs and in different ways, to exist.
In my opinion, this is even more true these days.
A varied and dynamic panorama: do you know them all?
I want to thank and encourage today all those who ensure that students benefit from the positive impact of this professional development of education players, particularly in this digital age. At the same time, this enumeration will allow you, I hope, to discover or rediscover certain actors, or to become aware of your own advancement.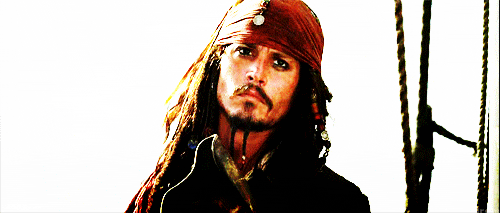 Thank you first and foremost to all the teachers who engage in this development path. It's far from easy sometimes, it seems heavy on occasion, but in the end, it's always a winner.
Thank you to those who come together and spontaneously help each other with respect and a constructive perspective, as is the case in the Facebook group ICT in education and in many others. Thanks to those who " tweet "," instagramment Or share resources and ideas on other social networks. In my opinion, this is entirely part of a professional development process.
Thanks also to educational consultants, to the resource persons of the STORY (both at local and national level, in addition to Virtual campus), to teams from the wider "pedagonumeric" ecosystem such as AQUOPS (who prepares his 39th annual conference!), Networked School, the CADRE21, EDU squad, Education hub, the creators of digital resources in the industry edtech (several of which are also grouped within the Edteq association), school publishers who have taken the digital turn, disciplinary associations which increasingly recognize the importance of digital, ICT respondents in schools, computer technicians, education departments in universities (from which emerge large projects such as the Digital education summit [U. of Montreal] and training I teach remotely [U. Téluq]), and I surely forget (sorry!). A small nod also to the team of the implementation office of the Digital action plan to the Quebec Ministry of Education, which supports a large part of these initiatives and also organizes a large Digital Day in Education. And to our friends from OPEQ, who are handling an incredible demand for back-up computer equipment right now and calling for donations of recycling devices to support it all.
Special thanks to my team, that of École branchée, which has been part of the education ecosystem since 1996 and which supports the network by inspiring it through its magazine since 1998, by circulating online information since 1996, by offering activities for active pedagogy through SCOOP! since 2004, by facilitating the sharing of expertise, networking and in-service training via CréaCamps since 2017, by meeting the ad hoc needs of the network thanks to its educational consultant since 2018 and via its community of practice (CoP) CréaCamp Découverte since 2020. And it's far from over, many more surprises to come…!
And although my thanks refer above all to the "young" sector (preschool, elementary, secondary, FGA and FP), I know that there is an equally dynamic ecosystem for higher education (college and university). Well done!
For the collaboration of those involved in continuing education
Finally, I wish that all members of this ecosystem continue to see the importance of working together, especially not in silos or in competition. In the end, we all work with one single goal: to foster the success and development of learners, today and for their entire lives.
Let's take inspiration from the best ideas and practices, and take them even further or embody them in our special way!
It's up to us to reinvent ourselves to better adapt to the rapid changes of this digital age.