This edition of the #ÉduBrèves takes a special form on this Sunday. We introduce you to two outstanding teachers and our Executive Director at École branchée, Audrey Miller, gives us an overview of a WISE conference that highlighted the importance of taking care of teachers.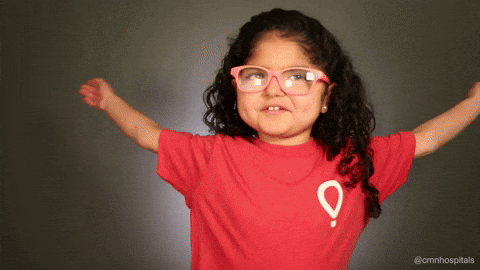 With the precious collaboration of Audrey Miller
Please note that the use of animated GIFs in this short news digest is for entertainment purposes only!
---
Sophie Jalbert nominated for a Juno Award
We had met her at Clair; Sophie Jalbert, music teacher at Joly school in Rivière-du-Loup, is nominated for a Juno, the prestigious Canadian prize that rewards artists and artisans who promote music in the country. She could receive the trophy in the Musicounts teacher of the year category on May 16th.
Radio-Canada presents it to us in this report.
---
Congratulations to Caroline Boudreau for her Abracadabra project!
Caroline Boudreau, teacher at Saint-Rosaire school in Gaspé, is the winner of the AQEP-AMQ Mathematical Prize for Primary Education. She wanted to "magically" make the workbook in class disappear to make room for interactive, concrete, motivating and engaging activities. She has therefore developed various activities to introduce mathematical concepts to her students. She suggests that they do math from children's literature. She encourages her students to manipulate. She organizes math talks or interactive activities. She even developed escape games. Caroline also positively contaminated several of her colleagues thanks to her passion and her good ideas!
The AQEP, the Quebec Association of Elementary Teachers, in collaboration with the École branchée, offered him a 2-year subscription to the École Branchée magazine. Caroline is known to be generous and her influence is great with her colleagues.
---
Caring for teachers: a necessity all over the world!
The virtual conference " Education Reimagined: Leadership for a New Era »Organized by WISE (World Innovation Summit for Education) and the Salzburg Global Seminar, held a day on March 1, 2021 that featured experts from around the world to discuss key education challenges and priorities this year, with a focus on school leadership for equity and to amplify voices of young people and leaders of the next generation.
All over the world, the importance of taking care of teachers, these designers of the future whose links with the education they themselves have received and which they believe to be the right one must first be undone, develop their expertise so that they are at the heart and at the center of all revolutions! From Qatar to Brazil, via Algeria, Uruguay, the USA and Canada, this is the message that has been carried.
We can review the full conference here.
See you soon! Until then, don't hesitate to "tag" us (in good French…) on Twitter (@millaudrey or @riomarti) so that we can talk about your project / resource in a future review of the week! Have a great day!