Here are your #Ébrèves. Feel free to share them or write me if you have news to share.
In this issue: relive ADF Week, the 3rd edition of the Distance but Present in Secondary Education event, youth and screens, funding for FIRST Robotics Canada, a white paper on the gendered digital divide, a fundraising campaign for Kids Help Phone, the next conference of the Learning Disabilities Institute, a community of practice for arts education in the Canadian and Acadian Francophonie and much more!
Good reading.
Please note that the use of animated GIFs in this news digest is for entertainment purposes only.
---
Relive ADF Week
All the activities of the ADF Week, organized by FADIO, are now available on this page the organization's website and on its channel Youtube. Conferences, panel discussions, workshops, Pecha Kucha, symposiums, you can review your favorite activity, share it with your colleagues or view what you missed.
In addition, if you have attended at least 3 events (the equivalent of 3 hours of training), or if you have spoken at a conference, panel or workshop, you are eligible for the ADF Week 2023 event badge, offered by CADRE21. A great way to recognize the time invested in your professional development.
---
3rd edition of At a Distance but Present in Secondary Education
The 3rd edition of the À distance mais présent en enseignement secondaire (ÀDMPES) event will take place from March 21 to April 18, 2023 in presence and at a distance. This event is intended for school personnel in general education for youth and adults as well as vocational training. The activities are grouped in blocks that can be followed by subscription or à la carte. Registration entitles you to all conferences and activities as well as access links to the recordings that will be available afterwards.
A badge of recognition for faculty participation in conferences and training activities will be offered by CADRE21.
---
NETendances - Young Quebecers spend as much time on the Internet as at the height of the pandemic
The relaxation of health measures and the return to a more normal life have not led young Quebecers to reduce the amount of time they spend in front of their screens, according to the most recent NETendances survey. The survey, entitled The digital family reports that 42 % of Quebec youth aged 6 to 17 spent an average of more than 10 hours per week surfing the Internet in 2022, a result similar to those obtained in 2021 (42 %) and 2020 (40 %).
Regarding the place that digital technology should occupy in the school learning of their children aged 6 to 17, it turns out that parents are quite divided on this subject. In fact, in 2022, 48 % of parent respondents believe that digital technology should play a greater role in their children's learning at school (49 % in 2021), while 44 % (41 % in 2021) are of the opposite opinion. These data are fairly comparable to those observed in the past.
See the full results of the study.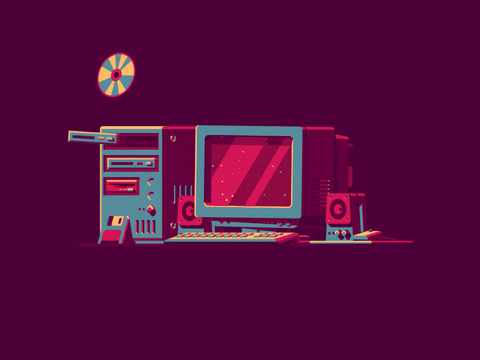 ---
Honda Canada Foundation Announces Partnership with FIRST Robotics Canada
The Honda Canada Foundation (HCF) announces a contribution of 375,000 $ over three years to FIRST Robotics Canada. FHC's sponsorship of this program will support the FIRST Robotics Competitions at the provincial and championship level. Thirty high school teams will each receive 2,000 $ to build impressive robots for the competition.
The FIRST Robotics Competition is an annual competition in which teams of high school students, under strict rules and with limited resources and time, use sophisticated technology to build and program industrial-sized robots to compete in a game that combines action and strategic alliances on a themed field. With the help of professional mentors and sponsors, students learn engineering and problem-solving skills that they can apply to real-world situations now and in the future. Each team, while raising funds to achieve their goals, designs a team "brand" and advances respect and appreciation for STEM in the local community.
For the 2022-2023 season, the theme of energy challenges FIRST teams to reinvent the future of sustainable energy and advance their ideas. To learn more, visit the website firstroboticscanada.org (site in English only).
---
Nearly $2.5 million to encourage the full participation of immigrant youth
Financial support of $2,489,943 $ has just been granted to six organizations that work with immigrants aged 14 to 25 in the Montreal area. This financial assistance is part of the Program of accompaniment and support for integration (PASI) of the Quebec government, which aims to improve services, activities or projects offered to immigrants.
More specifically, the financial assistance granted will allow the organizations Accueil aux immigrants de l'Est de Montréal, Centre d'appui aux communautés immigrantes de Bordeaux-Cartierville, Concert'Action Lachine, Concertation Femme, Maison d'Haïti and Toxique Trottoir (theater company) to carry out various projects.
Read the full press release to learn more about the projects.
---
Launch of the White Paper on the gendered digital divide
Our Digital spring announces the release of its White Paper on the gendered digital divide, a study conducted by sociologist Amina Yagoubi and based on collaborative research.
"What came out of the first phase of research is that there is a gendered digital divide. We discovered that a lot of women are not interested, or not very interested, in technologies and that there are really some biases and failings in this digital world," explains Amina Yagoubia researcher and sociologist, at the launch of the White Paper on February 23, 2023.
Read the press release and download the study.
---
Kids Help Phone calls for action on youth mental health
"Free your emotions" is the theme of the movement launched by the organization Kids Help Phone last week. It is a broad-based advocacy and fundraising campaign to help the organization better serve youth in need of mental health support. Specifically, the campaign aims to raise $300 million $ to accelerate the development of online mental health services for teens across Canada.
Kids Help Phone offers services in English and French across the country "24 hours a day, seven days a week". "At any time, a young person who needs help in French can text us, call us, go to the website and get support," says the organization.
Learn more about the campaign.
---
48th Congress of the Learning Disabilities Institute (LDI)
The next ITA conference will be held online on March 22, 23 and 24, 2023.
On the program:
60 minutes with each of the expert presenters
44 topics that affect you daily
Conferences for all levels, from early childhood to adulthood
Discover the program and register.
---
FCCF launches second phase of La ruchée arts education lab
The Fédération culturelle canadienne-française (FCCF) announces the launch of the second phase of La ruchée, a project whose mission is to develop accessible, useful and sustainable solutions to meet the needs of the arts education community in the Canadian and Acadian Francophonie.
In the fall of 2023, participants from across the country, both teachers and teaching artists, will also be invited to participate in an arts education design program and professional development service. Practitioners can contact The Hive now to participate in this community of practice which will be launched in the coming weeks.
Discover the details of the project.
---
Next CréaCamp in-person training
The next CréaCamp in-person training day will be held on May 12, 2023 in Montreal. Registration is already underway here.
On the program:
Backward planning: a practical tool for the teacher or a powerful lever for learning?
Creating a task where you are the hero with AI, Moiki and Canva
Innovating by differentiating, an avenue to explore
---
Participants wanted for the podcast - Family Medialogues Season 2
Justine and Léo, two young journalists corresponding in Montreal, produce a podcast on the relationship to information and social networks in Quebec. This podcast is season 2 of Medialogues in family. You can go to listen to season 1 here to get an idea.
The concept is simple: parents and their children discuss their ways of getting informationto deal with fake news, to frequent the social networks. The two journalists are looking for therefore several parents with their child or childrenWe would like to ask these young people, between the ages of 13 and 17, to spend an hour talking about their relationship with screens and information, around our two microphones. 
It would be in the form of a game, you draw a paper, and you answer each other's questions! The goal is really to share, laugh and have fun. 
For more information, please call Justine at 579 421 7409 or send an email to leopold.picoress@gmail.com. 
---
In closing, be quick!
The last day to subscribe and receive the spring print issue of École branchée magazine is March 31. Don't delay! The theme? Accessibility, equity, diversity and inclusion... in the digital age!
To keep you waiting, you can still get the winter issue: The student reveals himself through the learning traces.
---
If you want even more, you can (re)see last week's #Édubrèves.
See you soon! Don't hesitate to tag us on Twitter (@millaudrey or @riomarti) so we can talk about your project/resource in an upcoming review of the week! Have a great week.