Here are your #Ébrèves. Feel free to share them or write me if you have news to share.
In this issue: call for participation for Youth Digital Month 2023, mobilization days for Quebec parents, recordings of Digital Education Day, Athenian democracy in the classroom with the AGORA pedagogical role-playing game, schools receive Antidote licenses, suggestions for podcasts to listen to, the 25th Défi OSEntreprendre, and much more!
Good reading.
Please note that the use of animated GIFs in this news digest is for entertainment purposes only.
---
Youth Digital Month 2023: call for participation
Our Digital Youth Month (MNJ) will be back for a 4th edition from February 1 to March 5, 2023. This annual event for people under 35 years of age allows them to discover Quebec's digital literacy initiatives and to learn about the fields of the future.
Institutions, schools, organizations and companies are invited to join this collective movement and become collaborators by presenting activities and/or digital resources on the platform MNJ.QUEBEC.
École branchée is part of the organizing committee for the event.
See the details of the call for projects.
---
Days of Activism 2023: Regional events for parents
The Fédération des comités de parents du Québec (FCPQ), in partnership with the Confédération des organismes familiaux du Québec (COFAQ), is launching Mobilization Days in several regions of Quebec. The objective of these Days of Action is to offer parents of students opportunities for exchange, discovery and information on subjects of interest to them. Participation in these events is free and all parents are invited. Among other things, the Théâtre Parminou will present the play "Un parent presque parfait", about bullying, created in collaboration with the FCPQ.
The purpose of these days is to facilitate exchanges between parents, to make them aware of the resources available in their various regions and to allow them to meet with several community organizations.
Here are the dates to mark in the agenda:
Saint-Jérôme: January 14, 2023
Montreal: January 21, 2023
Levis: February 18, 2023
Sherbrooke: March 25, 2023
Rimouski: April 22, 2023
Gatineau: May 6, 2023
A Grand rendez-vous de la mobilisation will be held on June 3, 2023 in Longueuil to conclude the Tour and to mark the closing of National Parent Engagement Week. The 2nde edition of the National Parent Engagement Weekfrom May 28 to June 3, 2023.
For all information, including registration details, click here.
---
Updating the exit profile of the Centre de services scolaires de la Rivière-du-Nord
The Centre de services scolaires de la Rivière-du-Nord (CSSRDN) has carried out an extensive to update the targeted exit profile for its students. In order for each student to develop his or her full potential in his or her personal, professional and civic life, CSSRDN has developed an approach that observes and cultivates the ability of its students to:
actively engage;
be a critical thinker;
adapt to new situations;
communicate skillfully;
make informed decisions;
practice living together.
Some 60 tools (self-assessments, videos, group portraits, etc.) are now ready to be shared and tested, from the cssrdn.gouv.qc.ca/profildesortie.
---
Recordings of the Digital Education Day
It is now possible to view the recordings and consult the presentations of some of the workshops of the Digital Education Day held on November 4. Go to the event page to learn more.
Digital Education Day will return on Friday, November 3, 2023 for a 5th edition.
---
The school of tomorrow in podcast
The EdCan Network offers a podcast series on the theme "the school of tomorrow". Hear discussions on, among other things:
And school principals, how can they be trained to act competently and consciously in the midst of today's complexity? by Marie-Hélène Guay, Professor at the University of Sherbrooke in Quebec, and Brigitte Gagnon, Professor at the University of Sherbrooke in Quebec;
Retention of future teachers by Dr. Aline Niyubahwe, Professor in the Department of Education at UQAT and researcher at CRIFPE, Geneviève Sirois, Professor in the Department of Education at TÉLUQ University and researcher at CRIFPE, and Réal Bergeron, Retired Full Professor at UQAT and founding member of the Groupe régional d'acteurs pour la valorisation des enseignants (GRAVE)
School individualization by José Ndzeno, Teacher and Student with a passion for educational research.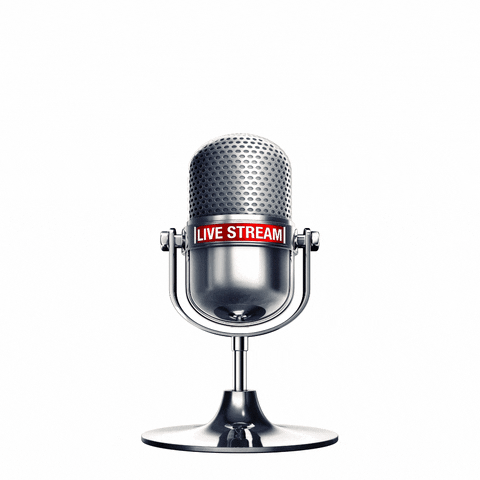 ---
In bulk
---
More than 1200 schools receive Antidote for Christmas
In time for Christmas, 1,278 Canadian schools will receive a free license to install Antidote 11, Druid's writing software, on ten computers. This represents a donation of over $1.1 million.
Implemented by Druide in Canada, then in Belgium and now in France, the Antidote School Donation Program is to give a free license to a school for every ten copies sold at retail. Buyers in all these countries vote to select the winning schools.
In total, since the first edition of Antidote was released in 1996, 4,493 schools have shared the right to install Antidote on 60,872 computers, representing nearly $5.9 million in software and maintenance distributed free of charge to educational institutions.
---
Application to participate in a research project
The research project led by Ms. Émilie Giguère, Assistant Professor at the Faculty of Education of Laval University, aims to better understand the work experiences of young executives working in the service sector (e.g. health, communications, commerce).
The researcher is currently looking for research participants. For those who wish to participate, find out more about the objective of the research, the possible involvement, as well as the recruitment criteria for participants.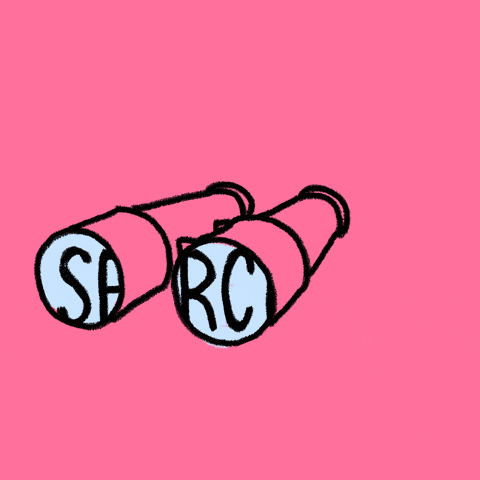 ---
The Association québécoise des cadres scolaires (AQCS) presents a new podcast
In conjunction with last week's School Executive Day, AQCS is adding a new podcast to its BaladAQCS series, "Growing a Team Through Creativity". Marie Amiot, CEO and co-founder of the organization The FactryThe podcast is an exchange with Christian Hinse, Director and Martin Migneault, Assistant Director, School Organization and Transportation Department of the Centre de services scolaires Marie-Victorin. The podcast is available at www.aqcs.ca.
---
Helping youth across Canada develop financial literacy
JA Canada announces the renewal of its collaboration with TD Bank Group (TD). This support helps young people in Canada gain the basic skills they need for a financially healthy future.
More Than Money is a financial literacy program offered to students in grades 7-9 across the country. The program teaches students how to make smart financial decisions, live debt-free and become smart investors.
To learn more, visit jacanada.org.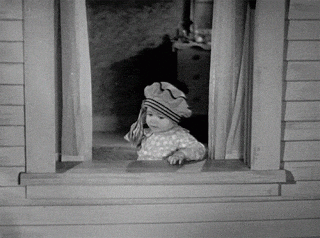 ---
An award for the Statistics and Accountability Office of the Centre de services scolaires Marguerite-Bourgeoys (CSSMB)
The Prix d'excellence de l'administration publique du Québec - Education category - was awarded by the Institut de l'administration publique du Québec to the CSSMB for the creation of its Bureau de statistiques et d'imputabilité (BSI), a first in the Quebec education network.
The CSSMB established the ISB, relying on access to reliable student success data to provide strong instructional leadership. Initially created to guide instructional decisions, the ISB has since developed various administrative indicators to effectively drive organizational management.
The objective of the Institut de l'administration publique du Québec's awards is to recognize the excellence of public organizations in the province. Last year, the CSSMB won the same distinction for its innovative project Benchmark for the effective management of an organization.
---
The 25th OSEntreprendre Challenge
Until March 14, 2023, as part of the 25e edition of the Défi OSEntreprendre, primary and secondary school stakeholders as well as CEGEP and university students from across Quebec are invited to promote their projects by registering for the Défi OSEntreprendre on osentreprendre.quebec.
The OSEntreprendre Challenge is a major Quebec movement that annually showcases the entrepreneurial initiatives of some 47,000 people: young people from elementary school to university supported by their school counselors with its School component, new entrepreneurs with its Business Creation component, entrepreneurs with an inspiring path with its Success Inc. component, and local supply models with its Doing Business Together component.
---
Pretnumerique celebrates its 10th anniversary
Piloted by BIBLIOPRESTO, Pretnumerique.ca is the platform that allows Quebec readers to connect to their library's website to borrow digital, audio and enhanced books. The downloaded books can be read on different devices: e-readers, tablets, computers, smartphones, etc.
While digital books have seen a rise in popularity during the pandemic, Pretnumerique.ca celebrates its 10th anniversary this year. Over the past 10 years, nearly 18 million digital books have been borrowed free of charge by more than 885,000 users on the platform. The service is accessible at any time and any place, as long as there is an Internet connection.
---
In closing, we talk about cell phones at school.
---
If you want even more, you can (re)see last week's #Édubrèves.
See you soon! Don't hesitate to tag us on Twitter (@millaudrey or @riomarti) so we can talk about your project/resource in an upcoming review of the week! Have a great week.