Here are your #Ébrèves. Feel free to share them or write me if you have news to share.
In this issue: the next Teacher's Night Out, the issue of online privacy, virtual digital cafés, Co-op Succession Week, meeting the needs of parents, National Parent Engagement Week, the children of Roxham, ways to save the French language, technology donations for schools, and much more!
Good reading.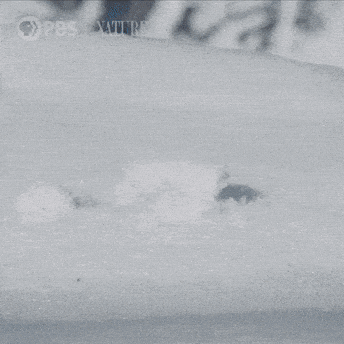 Please note that the use of animated GIFs in this news digest is for entertainment purposes only.
---
Reminder: Teacher's Night Out - Eastern Townships Edition
Créativité Québec, in collaboration with the Séminaire de Sherbrooke, L'École branchée and other partners, will hold a Teacher's Night Out on February 2, 2023, starting at 5:30 p.m.
This is an opportunity to network with other colleagues in the education community. Documentary screenings, workshops, networking and fun guaranteed!
---
Back to the École branchée Book Club
If you missed the École branchée Winter Reading Club on learning outcomes and assessment, you can view it now. This is an opportunity to hear from Pierre Poulin, an elementary school teacher, accompanied by his students, and Lucie Michaud, a multimedia resource development designer with the Conseil scolaire acadien provincial (Nova Scotia).
If you don't have your copy of our latest issue of the magazine yet, The student reveals himself through the learning tracesIt is still possible to get it (printed or digital).
Also, watch for the Spring 2023 issue, which will focus on Inclusive Education: Bringing Diversity Together.
---
PRIVACY" ONLINE
Within the framework of Digital Youth Month (February 1 to March 5), a webinar on the topic of privacy will be presented live on the Digital spring. The activity will take place on February 16 from 12:00 to 12:30.
The Digital Spring will host for the occasion Jean-Philippe Décarie-MathieuDirector of Cybersecurity at the Commissionaires du Québec and co-founder of Crypto.Quebec.
Privacy is in the Charter of Rights and Freedoms. Yet the concept of privacy no longer exists in the same way. It has radically changed, even disappeared. Social networks are becoming a public agora whose objective is not always to give people a voice, but to maximize profits. On the other hand, it is difficult to do without it. How can we mitigate the consequences of mass surveillance and equip young Quebecers with the tools they need to deal with online privacy issues?
An activity presented as part of the Table de concertation en littératie numérique du Québec (see #Édubrève below).
---
Meeting #12 | Digital Literacy Issue Table
On February 16, right after the webinar on privacy (see previous #Edubrève), the members of the Table de concertation en littératie numérique are invited to a short meeting to discuss together, from 12:30 pm to 1 pm.
To participate in the Table de concertation meeting, simply fill out the form.
Otherwise, the video of the 11th meeting which took place on November 17, 2022, on the theme of "Diversity and Inclusion", is now available to all.
---
VIRTUAL DIGITAL CAFES - Activity open to high schools
Also during the Digital Youth Month, it is possible to offer a fun and interactive workshop to your students with the Digital Spring facilitators to :
Discover the possibilities of digital technology
Exploring areas for the future
Become aware of citizenship issues in the digital age, including online privacy!
Duration of the workshop: 45 minutes
When: February 7 to March 24, 2023
For whom: high school classes (one group per workshop)
Please fill in the form to plan the activity with your groups
---
Newcomers' Week
The Semaine de la relève coopérative is fast approaching. The Conseil québécois de la coopération et de la mutualité (CQCM) is organizing an activity on February 15, between 8 a.m. and 5 p.m., with the goal of helping young people discover cooperative entrepreneurship. In fact, all you have to do is connect to the virtual space at the time of your choice during the day. This will be the moment to meet and exchange with the advisors who will be able to inform you on the different aspects of cooperative entrepreneurship: personalized support, training, pedagogical guides, turnkey activities and more.
All the details on the Facebook event.
In addition, it is possible to submit a cooperation project by February 6 at noon to participate in the competition Cooperating means doing it together!.
---
Four ways to meet the psychological needs of parents in school support
What do parents need from their child's school support? Surprising as it may seem, no research had yet answered this question. A team of researchers, led by Catherine Ratelle, Canada Research Chair in Parenting Practices and Educational and Vocational Trajectories at Université Laval, has set out to answer it.
After several months of research, she proposes four avenues of intervention for the school setting:
Encourage the parent to protect the positive connection with their child during tutoring;
Educate teachers on the importance of supporting parent autonomy and avoiding any form of control;
Encourage teachers to develop a positive, quality relationship with parents and their students;
Inform school stakeholders such as teachers, principals, and professional staff of the importance of school climate, including how welcoming they are to parents and how open they are to parental involvement in the school.
(re)read the École branchée article presenting the research.
---
National Parent Engagement Week - Let's Recognize Committed Parents!
The Fédération des comités de parents du Québec (FCPQ) announces the launch of the second edition of the National Parent Engagement Week in Education, which will take place from May 28 to June 3, 2023.
The FCPQ has also developed several tools to facilitate participation in this event in elementary and secondary schools. All the information is available on the website of the organization.
The National Parent Engagement Week will culminate this year with the Grand rendez-vous de la mobilisation which will be held in hybrid mode on June 3 in Longueuil. This will be an opportunity to highlight the involvement of engaged parents and their mobilization.
Learn more about the second annual National Parent Engagement Week in Education, Click here.
---
Launch of CScience Le Mag - Special Edition
CScience Le Mag presents a special file, for education professionals, including practical advice and teaching resources. It features Quebec educational technology developers. The Edteq Association collaborated on this edition which features Alloprof, Classcraft, Oplan, Optania and PitchOnAir.
---
Inspiring Lunch : Move to Succeed: Integrating Physical Activity into Instruction
The next Midi Inspirant of the Edteq Association will feature Pierre Lavoie, co-founder of the Grand défi Pierre Lavoie, speaker and athlete, and Vincent Routhier, CEO of Lü Aire de jeu interactive, specialist in immersive learning. The two guests will discuss the benefits of integrating play, fun and physical activity in the classroom and give ideas on how to put them into practice.
Friday, February 10 at noon. Free to all. All you need to do is register for the participation link.
To access all the Midis Inspirants in replay, go to the Youtube channel from the Association.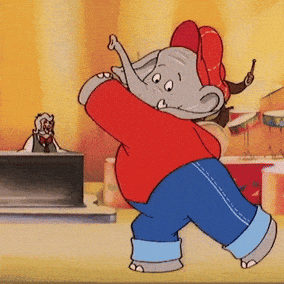 ---
Lü expands
Speaking of Lü Interactive play area (see previous #Ébrève), the company announced last week that it was jointly acquiring, with Megaform, of MarboticMarbotic is a French company working in the field of educational technologies. Founded in 2011, Marbotic has developed an educational and interactive product, based on the Montessori method, to support young children in learning reading and math. Translated into 10 languages already, Marbotic products have been sold in all Apple Stores worldwide for several years.
---
Academos offers a workshop on mentoring
Academos is offering a virtual workshop as part of the Hooked on School Days (JPS 2023), which will take place from February 13 to 17. This activity is intended for all groups in Cycle 2 of high school.
On Wednesday, February 15, from 1:00 to 1:45 p.m., this virtual workshop will introduce the benefits of virtual mentoring in academic and career decision making. Students will be able to interact with the community of mentors from all sectors, allowing them to discover the realities of the job market.
Reserve your place right now here.
---
To read
Roxham's children at the school of miracles The CSSDM: Each month, up to 600 new students join a CSSDM class. The center's service director, Mathieu Desjardins, has overseen the opening of 150 reception classes since September. The equivalent of seven elementary schools. 
Implement fair and inclusive assessment practices The Office of Inclusion and Student Success (BIRE) at UQAM suggests, on its website Inclusive pedagogyA series of tips and short video vignettes from Celine Pechard, BIRE's Success Advisor, on how to make learning assessment more inclusive during the session. This article provides an overview.
Beyond the evidence The importance of the diversity of knowledge from educational research: This article aims to illustrate the importance of a constructive dialogue between different types of research in the identification and development of educational practices that promote student success.
---
To listen
Some ideas for saving the French language A discussion with French didactics professor Priscilla Boyer and French didactician Suzanne-Geneviève Chartrand. We talk about grades, students, exams... and if we also talked about (inefficient) teaching practices.
---
Donation of technology from Desjardins
Desjardins is back with its technology donation program in collaboration with the EdCan Network to benefit public elementary and secondary schools in Canada. This program aims to address the immediate needs of students due to post-pandemic and economic factors that hinder equitable access to technological learning support tools for too many students.
Desjardins is donating a total of 100,000 $ again this year (5,000 $ to 20 schools across Canada) to provide computers and other technological tools to students in need.
Applicants must be teachers and principals in the elementary and secondary public education systems. To apply, participants must complete an application form and submit it by the March 10, 2023 deadline. The application must include a brief summary (400 words maximum) of why the students, class or school need the gift and an outline of how the funds will be used.
---
36th Roberval Award - Call for entries
The Roberval Prize, an international competition organized every year for 36 years by the pole of Scientific, Technical and Industrial Cultures (CSTI) of the University of Technology of Compiègne (UTC), aims at supporting the production and the diffusion of works which explain technology in French language.
Five categories are open:
General public
Higher Education
Television
Youth
Scientific and technical journalism
In each category, works can be awarded in three forms: winner, mention and favorite. See the regulations. 
Register on the site. The closing date for applications is May 15, 2023.
---
In closing, see you at #Clair2023 or are you following us on Twitter?
Read more about Clair2023. Psstt. There will also be a live broadcast on YouTube.
---
If you want even more, you can (re)see last week's #Édubrèves.
See you soon! Don't hesitate to tag us on Twitter (@millaudrey or @riomarti) so we can talk about your project/resource in an upcoming review of the week! Have a great week.