Here are your #Ébrèves. Feel free to share them or write me if you have news to share.
In this edition: a journey to meet Aboriginal peoples, ongoing calls for papers, several events to put on the agenda, Kids Code Jeunesse workshops, a MOOC on the self-determined intervention plan, a family story to learn how to manage screens, and much more!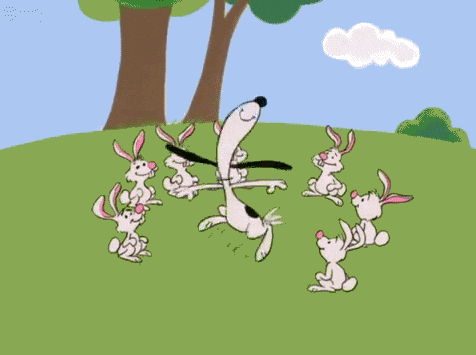 Good reading.
Please note that the use of animated GIFs in this short news digest is for entertainment purposes only!
---
BougeBouge presents a journey to meet Aboriginal peoples
As a result of its pilot project Journey Canada: From Coast to Coast which moved 18,000 youth from 62 schools during the month of April 2021, BougeBouge launches the Quebec Journey: Meeting the Aboriginal Peoples. In October 2022, 100 schools and 30,000 young people from all over Quebec will set off on the adventure.
Part of the Adventures in Action series, Quebec Course is offered to groups, such as elementary and high schools, and takes participants on a virtual 6,000 km road trip around Quebec. From 1er By October 31, 2022, participants will be physically active and will accumulate kilometers that will move their group along the route. Along the way, milestones will be reached and educational audiovisual content about Aboriginal communities in Quebec, created or provided by various Aboriginal organizations, will become available.
---
Call for papers for the 5th Symposium on Knowledge Transfer in Education
The 5th Symposium on Knowledge Transfer in Education will be held on April 19, 2023 at Laval University and online. The theme will be adaptation. The call for papers to practitioners and researchers wishing to share their experiences or knowledge related to this topic has just been launched.
The theme for the 2023 edition is adaptation: Adaptation in times of pandemic: what do we want to keep? adaptation at the heart of health and well-being; adaptation in the information and data age.
The deadline to submit a paper is September 18.
---
HUGO face aux écrans : a family tale to learn how to manage screens
French educator Anne-Marie Gaignard has created a story to educate children aged 7 to 11 about their use of screens. Hugo face aux écrans is a tale full of easy-to-implement advice that will speak to children and parents alike.
The book proposes a playful and adapted methodology. Page after page, the child becomes aware of the dangers of overexposure to screens and can modify his or her behavior through small concrete exercises. Advice for parents is also provided for each of the topics covered.
Already available in Europe, it is possible to pre-order in Quebec.
---
To put on the agenda
55th AESTQ Conference
The congress of the Association pour l'enseignement de la science et de la technologie au Québec will be held on October 20th and 21st in Drummondville. With the goal of participating in the formation of ethical citizens in the AI era, training workshops, meetings with experts, discussion panels, conferences, a science show and even webcasts will allow you to discover different points of view.
---
Webinar related to the new Culture and Citizenship program
Faculty advisor and ethics teacher Alexandre Chenette is offering a series of 3 free webinars at the beginning of the school year:
Wednesday, September 14, 12pm and 7pm, "CRITICAL THINKING | I'm not trained for this..."
Wednesday, September 28, 12pm and 7pm, "SOCIO | I'm not trained for this..."
Wednesday, October 26, 12pm and 7pm, "EDSEX | I'm not trained for this..."
The objective is to provide everyone with a knowledge base and to be better equipped to teach this new course.
Details on Alexandre's Facebook page.
---
FCPQ Webinars
The Fédération des comités de parents du Québec (FCPQ) offer advisory services, activities, tools and information to support parents in their school involvement. Back-to-school webinars are now being announced.
Here is the themes which will be discussed each Wednesday in September:
Giftedness in question
Motivate your children and build their self-esteem
Stress and anxiety in our youth
Why and how can I participate in my child's school intervention plan?
Moreover, as the situation returns to normal with the withdrawal of most sanitary measures, the FCPQ reiterates that fluid, two-way communication between school and home contributes to the success and well-being of young people.
---
Kids Code Jeunesse Workshops and Challenge
Kids Code Jeunesse's (KCJ) Coding in the Classroom workshops give students the opportunity to interact directly with technology, block programming, and computational thinking. The workshops are delivered by a KCJ instructor in a live, online collaborative teaching environment.
To see the available workshops.
In addition, KCJ has also launched phase 2 of the Code in the stars. This one revolves around the mission Lunar Gateway that the Canadian Space Agency is undertaking with its partners (NASA, ESA and JAXA) to build a space station in orbit around the Moon.
The challenge is to design an artificial intelligence (AI) robot to assist with the mission. Submit your students' creation for a chance to receive a week-long residency in your classroom (Phase 3), with live virtual consultations with the KCJ team.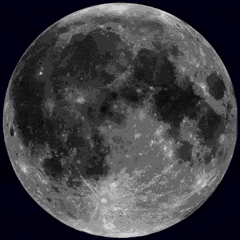 ---
In bulk
To watch
The show En ligne, with Mehdi Bousaidan and Nellie Brière, which demystifies the digital world, will be back for a second season on Télé-Québec. Wednesday nights at 7:30 pm starting September 7th. You can watch review season 1. 

A video that presents the SAMR model 
Participate
Form
To discover
---
10e International Conference on Education - Call for Papers
The 10e The International Colloquium on Education will be held on May 4 and 5, 2023, at the Bonaventure Hotel in Montreal. You are already invited to submit your paper or symposium proposal.
Deadline to submit your symposium proposal October 19, 2022
Deadline to submit your paper proposal November 22, 2022
---
5e Call for projects in support of the cultural offer in the educational path
The Ministère de la Culture et des Communications launched the 5e Call for projects in support of the cultural offer in the educational pathwhich runs until October 7, 2022.
With a budget of 2 M$, this call for projects aims to increase and enrich the offer of cultural activities for young people in early childhood, preschool, elementary, high school and college and contributes, among other things, to support professional artists, writers and organizations that wish to submit a cultural activity project, specifically outside of school hours for projects carried out in schools.
---
Virtual CréaCamp - DISCOVERY series
École branchée's CréaCaomp Discovery training will be back on August 30th!
Each week, at the end of the day, on topics such as: assessment, learning traces, creativity, app discovery, sharing tools, collaboration, differentiation, programming, and more.
Discover the themes already on the schedule and register for the live sessions of your choice!
---
Registration in progress : Program Budding voters
A provincial election will be held in Quebec on October 3. This is the perfect time to register your school for Elections Québec's Voters in the Making program. You have until September 16 to register in order to carry out an electoral simulation and introduce your students to the right to vote.
---
Reminder: ADF Camp: October 11-14, 2022
The first edition of the ADF Camp is an initiative of FADIO. It will be held in person at the Delta Mont-Sainte-Anne, between Quebec City and the Charlevoix region, from October 11 to 14. For four days, participants will have the opportunity to be inspired, create and share with the FAD Squad, composed of 20 educational consultants who are passionate about distance education.
Participants can enroll in one of the following six pedagogical development areas: inclusion, gamification, pedagogical scripting, active pedagogy, assessment, and media production.
Register before September 14, 2022.
---
In closing, we wish you all a great start to the new school year!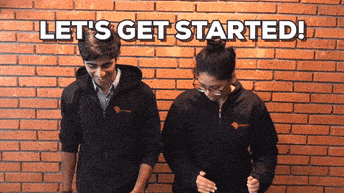 If you want even more, you can (re)see last week's #Édubrèves.
See you soon! Don't hesitate to tag us on Twitter (@millaudrey or @riomarti) so we can talk about your project/resource in an upcoming review of the week! Have a great week.