Here are your #Ébrèves. Feel free to share them or write me if you have news to share.
In this issue: it's time to register for the AQUOPS conference, the Educational Leadership Camp, a ChatGPT in the Classroom workgroup, a self-study on conflict management, a serious e-sports competition, podcasts to listen to, including stories for toddlers, the Share Your French campaign, a recipe for a spring break galette, and much more!
Good reading.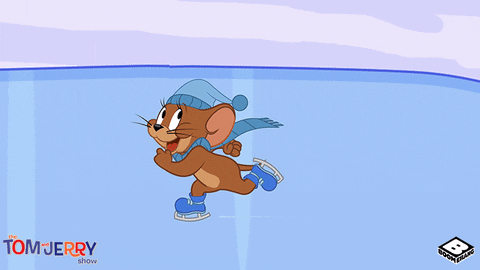 Please note that the use of animated GIFs in this news digest is for entertainment purposes only.
---
Registration is open for the AQUOPS conference
The next AQUOPS conference will be held from April 4 to 6, 2023, under the theme "Learning together in the digital age". The program has just been unveiled. Registration is open and places are going fast!
Register before March 16 for a chance to win a SmartBoard MX Series - 65" interactive display.
---
The Educational Leadership Camp
The Educational Leadership Camp will be back next August.
It will be held at Le Sommet school in the Quebec City area from August 15 to 17, 2023.
---
ChatGPT in the classroom: how and why?
L'École en réseau, École branchée, RÉCIT, CADRE21 and librarians and teachers are partners in the facilitation of the working group ChatGPT in the classroom: how and why? Meetings begin on March 15 from 4:30 to 5:30 pm.
The objectives of the working group are to:
Become familiar with the ChatGPT conversational robot;
To develop concrete ways of using ChatGPT for different school levels and in different disciplines;
Propose cross-class and professional development networking activities for the 2023-2024 year.
All people involved in the school environment (e.g., school workers, extracurricular partners, administrators) can join the group.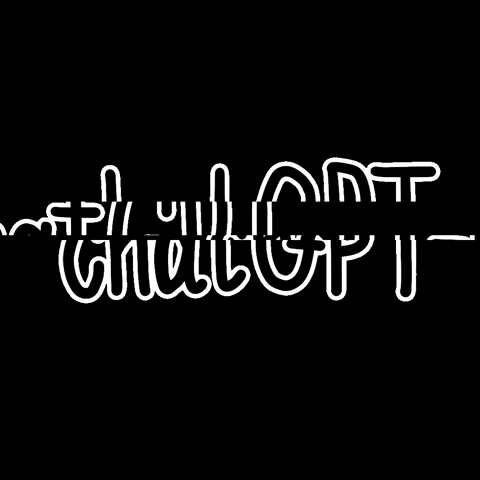 ---
New training in conflict management
After the recently launched Creative Labs training, CADRE21 unveils the Conflict management which is added to its Leadership and Coaching axis. It aims to equip anyone who has adopted a school leadership posture to manage and resolve conflicts in order to create a beneficial environment for everyone for the benefit of the learner.
---
Futures E-Sports Competition
Manage a virtual global business and then step back into the real world! The Futures International Competition is a serious online game (a multinational business simulation). Each team manages its own computer manufacturing company. Each company needs microprocessors. The market evolves according to climatic risks, invasions, pandemics, geopolitical risks, etc.
The competition will take place at HEC Montréal on March 17, 2023 from 9:00 am to 3:00 pm. Local players will be active in the Investissement Québec room and in the National Bank amphitheatre. International teams will be present online. The competition will be broadcast live on Twitch.
There is still time to build your team to register.
---
In bulk
---
Podcast suggestions
Little Bear Podcast
This project, imagined and carried out by Ariane Bisson McLernon, creator, sound designer and director, is the very first audio content project produced by Le Petit Théâtre de Sherbrooke. Each episode offers an original story to take the little ones on a journey and ends with a relaxing musical moment.
Two new episodes of the Education Canada podcast
1- Mélissa Villella, Ph.D., professor at the Université du Québec en Abitibi-Témiscamingue, shares a list of actions and attitudes to unlearn the forms of racism that manifest themselves daily, and often without our knowledge, in microaggressions.
2- Garine Papazian-Zohrabian, a professor at the University of Montreal, discusses the issue of students carrying war trauma or other significant difficulties that interfere with their learning and well-being.
Listen to it on EdCan's website
Digital detox: an impossible mission?
One of the resolutions for every new year might be to get away from our electronic devices more often. Which is easier said than done in our hyper-connected society.
The creative video
In this new episode of the Why should I care? series, Maxime Pelchat talks about creative video with Stéphane Hunter. On the menu: a look at the integration of video as a teaching and learning strategy.
Everyone is a leader
In this episode, Marius Bourgeoys welcomes Kristel El Akouri, an educational consultant and resource teacher. She reminds us that to create engagement and motivation, it is important to reach people where they are.
---
Some reminders about copyright
---
Volunteers needed - Quebec Committee for Youth with Behavioural Problems Conference
The Quebec Committee for Youth with Behavioural Disabilities (QCYBD) is looking for volunteers for its 9th biennial conference to be held on May 3, 4 and 5, 2023, at the Hotel Le Concorde in Quebec City (https://cqjdc.org/congres). Your commitment to one or more of these days will help ensure the smooth running of the event and will be reflected in the accompaniment of the speakers, whether it be to introduce them or answer their questions. You will be assigned to specific communications.
In return, you will be able to attend these conference days free of charge. You will be able to listen to relevant presentations and experience all the benefits of a conference in person. You will also be helping our organization to make this event a success.
If you have an interest, we invite you to respond to this questionnaire.
---
Judges needed for regional finals of Hydro-Québec Science Fair
The regional finals season of the Hydro-Québec Science Fair - High School and College starts on March 9th and the organization is in urgent need of judges due to the increasing number of projects that will be presented.
Here are the locations and dates involved:
Regional Final of the North Shore (Repentigny Recreation Center): March 10, 2023
Regional Final of the Monteregie (ÉNA): March 17, 2023
Regional Final of Montreal (École Pierre-Laporte): March 24, 2023
If you have any questions or would like to join the judging team, you can contact Désirée Boucher, Regional Science Fair Coordinator, at 438 940-6468 or by email : dboucher@technoscience-rm.ca
---
National Parent Event - An event for all parents
The Fédération des comités de parents du Québec (FCPQ) is launching an invitation to the Grand rendez-vous national des parents on June 3, 2023 in Longueuil and online! This activity is intended for all parents of students interested in the role of parents in the school environment and the challenges they face in accompanying their children in their development.
This Grand rendez-vous will mark the end of the Days of mobilization 2023 and will mark the closing of the National Parent Engagement Week For more information on this event and to register, visit the website of the FCPQ.
---
Share your French campaign: an invitation to promote French using social networks
French is a rich, innovative and creative language that can be used to express ideas with precision on all subjects. With its Share Your French campaign, the Office québécois de la langue française invites young people aged 12 to 17 to promote French by using it in their daily lives, including on social networks.
In the coming weeks, promotional videos will be posted on Instagram, Facebook and YouTube. In addition, posters will be displayed in approximately 100 bus shelters located near high schools in Quebec.
At least 20 ways to say I like in French
The Agency created virtual stickers for young people that can be accessed on the Giphy platform, which feature the campaign slogan in different variations: Share your love, Share your achievement, Share your humor, Share your work and Share your getaway. Of infographics covering vocabulary in areas that young people are interested in, such as sports, fashion, social networks and video games, are also available.
Secondary school teachers are encouraged to work with their students on educational activities to help them discover the richness of the French language.
To learn more about this campaign, visit Quebec.ca/partagetonfrench.
---
Inspiring Lunch: Unleash your potential. Girls, women and digital technology!
International Women's Rights Day is an opportunity to celebrate women's achievements and call for change. This year, let's talk about digital literacy for girls and women.
On March 7, the Edteq Association welcomes Martine Rioux, editor-in-chief of École branchée, and Stéphanie Jecrois, director of Technovation Montréal, who will explain how digital skills can help girls and women thrive in their personal and professional lives by fostering critical thinking, entrepreneurship and autonomy.
This online conference is free and open to all.
---
Finally, to make during spring break: this recipe for high school oatmeal!
Found on Hubert Cormier's website.
---
If you want even more, you can (re)see last week's #Édubrèves.
See you soon! Don't hesitate to tag us on Twitter (@millaudrey or @riomarti) so we can talk about your project/resource in an upcoming review of the week! Have a great week.