Here are your #Ébrèves. Feel free to share them or write me if you have news to share.
In this issue: the ECO(System) of Hope exhibition in Montreal, free access to the Créaform MLab, Digital Citizenship Day, Entrepreneurs' Week at school, stop grading students' papers, quizzes on digital issues, a new resource to facilitate political discussions in class, metavers in education, financial education tools and much more.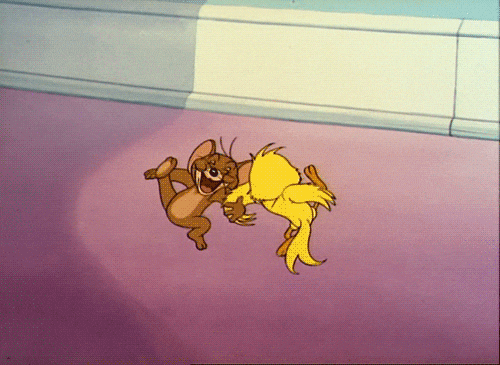 Good reading.
Please note that the use of animated GIFs in this news digest is for entertainment purposes only.
---
Cultural mediation activity - Visit to the ECO(System) of Hope Exhibition
The ECO(Systems) of Hope exhibition is presented from October 18 to 30 as part of the artistic programming of the MTL connects event. High school, college, university and community groups are invited to visit the exhibition and participate in a FREE workshop with the Digital Spring cultural mediation team.
The guided tour will provide participants with a better understanding of the exhibition and its themes, such as climate responsibility and equity, as well as the works and the artists' intentions in their creative process. Students will discover the possibilities of digital technologies through the work of contemporary Canadian and international artists who use media such as virtual reality, video and interactive installations in new and experimental ways.
Registration form to participate in cultural mediation
---
TO ADDRESS ELECTIONS IN THE CLASSROOM
The election campaign continues until October 3 in Quebec. Radio-Canada offers various interactive contents to approach the elections in the classroom.
Who was running Quebec when you were born?
Thirty-two prime ministers, ten never elected and four dead in office. Five political parties exchanging power. From 65 to 125 elected members. From the first woman MP in 1961 to the recent achievement of the parity zone. Review in the interactive document the political landscape of Quebec from 1867 to today.
Follow the link: https://ici.radio-canada.ca/info/2022/elections-quebec/histoire-partis-politique-premiers-ministres-elus-gouvernements/
Here is the first electoral pool open to the public. Registration closes on Election Day, October 3 at 8:00 p.m., when the ballot boxes open. There is a general ranking, and the possibility to create as many subgroups as desired.
Follow the link: https://ici.radio-canada.ca/info/2022/elections-quebec/pool-electoral/
---
Free access to the MLab Créaform (Musée de la civilisation de Québec)
On the occasion of the Journées de la culture 2022, on Friday, September 30, Saturday, September 1, 2022, theer and Sunday, October 2, the MLab Creaform of the Musée de la civilisation will be accessible for free. It will be possible to participate in new activities at the digital creation and experimentation laboratory.
The MLab Creaform is a creation and experimentation laboratory dedicated to digital explorations. These can be done through drawing and 3D printing, with robotics, electronics, computer programming and other technologies.
To learn more about the activities.
---
Digital Citizenship Day (October 26, 2022)
On Wednesday, October 26, HabiloMedia is hosting the first ever Digital Citizenship Day. You can plan activities for this day using the resources on the Teachers' crossroads HabiloMedia and other resources on this page.
What is digital citizenship?

"Digital citizenship is the ability to navigate our digital environments safely and responsibly and to actively and respectfully engage in these spaces."
---
Entrepreneurs' Week in Schools returns November 14-25, 2022
The Entrepreneurs' week at school will be held throughout Quebec from November 14 to 25. If you are looking for an activity to raise awareness of entrepreneurship among your students, you should know that it is possible to host an entrepreneur in class during this theme week. Register on the @osentreprendre website: https://bit.ly/3dzfDyf
Since 2017, Entrepreneurs' Week at School is an initiative that brings together nearly 100,000 young people from elementary school to university with entrepreneurs in their community throughout Quebec, through hundreds of conferences offered free of charge at school.
---
No more grading of students' papers
Will you take up the challenge of teacher and École branchée collaborator Sylvain Duclos? On his TikTok channelHe suggests that teachers stop grading students' papers and instead write comments to guide students to correct themselves. "Students are crystallized by grades. That's all they see. We need to find another way to support them in their learning." At the end of a learning sequence, it is still possible to post a grade, but on the portal only.
By the way, if you are curious about how teachers can use Tik Tok to reach out to youth, Sylvain is presenting a CréaCamp Discovery on October 5th from 7:30 to 8:30 pm. There is still time to register.
---
A socio-financing campaign for the Écocitoyennes de l'Outaouais program
Enviro Éduc-Action is launching a socio-financing campaign for its Écoles écocitoyennes de l'Outaouais program on the Quebec platform La Ruche. This program supports the eco-responsible shift of the region's elementary, secondary and adult education schools by offering them consulting services, training for staff members, environmental and eco-citizenship education activities for students, writing funding applications for green projects, etc. It has already reached over 40,000 students since 2013.
In order to reach a greater number of schools, to offer services that are even more adapted to the schools and thus stimulate a greater change in practices, Enviro Educ-Action is working on a new version of the program that will be offered to all schools in the Outaouais.
To learn more and contribute to the campaign.
---
Bulk resources for the classroom
---
News media for 8 to 12 year olds
Les as de l'info: the only daily newspaper for young people in Canada
The Information Coops launch a seventh media outlet: Aces of information. It is the first French-language platform in Canada entirely dedicated to popularized daily news for 8-12 year olds. Written and edited by journalists specialized in youth content, the information is accessible to all children free of charge. The aces of information collaborates with media partners who participate in the dissemination of its content, including Télé- Québec, La Presse and the Manitoba newspaper La Liberté. RTPA (Aboriginal Peoples Television Network, also known as APTN), will also be a regular content partner.
In addition to the daily news, thematic features, polls, contests and meet the personalities will be offered to children on the site every week. Registered children will be able to comment on the news and be part of a great community of curious people in an inclusive and safe environment. A section for teachers is also available upon registration.
Wow! News, the positive news app for kids
Alastair MacDonald, a former international correspondent for Reuters, has teamed up with Catherine Bahl, a passionate advocate of non-violent communication, to create Wow! News, the positive news and action media for 8-12 year olds.
Designed to (re)give confidence to young people, it proposes concrete solutions by highlighting initiatives carried out by people around the world. Each week, a theme is addressed and offers children the opportunity to take action. Ecology, health, living together are all subjects that are approached with optimism and kindness. For each topic, Wow! News presents a problem, highlights a solution and invites children to take action at their own level.
Wow! news is a web application, available on phone, tablet and computer. Adults are invited to create an account for the children. Each week, they receive a journey around a news topic, which they can discover alone, with their family or in class.
More information on : www.wow-news.eu
---
Assessing Reading Fluency with Educational Technology
The publisher Mobidys launches a new development program to allow students to prepare and perform fluency tests using digital reading aids. According to the latest national fluency test in France, nearly 50 % of students entering middle school (3rd cycle of primary school in Quebec) have insufficient reading fluency. To address this issue, Mobidys has partnered with the LIA laboratory in Avignon, the University and School of Speech and Language Therapy in Aix-Marseille, and the Centre Rabelais Langage et Intégration, to propose a new evaluation tool.
This will be available on the Sondo platform. Students will be able to record themselves reading a text, listen to it again if necessary, and get an overall grade to monitor their progress, as well as listen to the correct pronunciation of words in case of error.
Learn more about the new tool.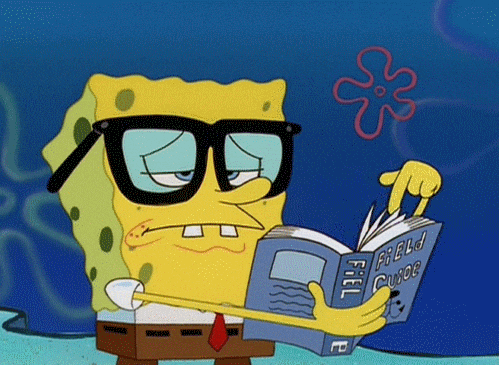 ---
To read
What is digital in PE? : The Laboratory on the Use of Digital Technology in Physical Education and Sport (LUNEPS) publishes its first blog post this week. "The use of digital technology in school physical education and organized sport certainly has technical effects, but it also affects the very nature of the support offered to young people through their sport and personal development.
Five parties take up the "teacher for a day" challenge Radio-Canada: Candidates from the five main political parties took turns being teachers for a day in a classroom. Radio-Canada reports on their respective experiences.
The intervention or transition plan JFD Editions presents the book " The Intervention or Transition Plan, 2nd Edition "(formerly named The intervention plan), written by Nathalie Myara, lecturer and researcher in the Department of Psychopedagogy and Adult Education at the Faculty of Education of the Université de Montréal.
---
The metaverse in education
Last week, we published an article presenting the possibilities offered by metavers in education. Now, Professor Nadia Naffi is launching a training course entitled "to, through and in the Metaverse" in collaboration with the Library of Laval University and the Quebec City-based company, OVA. The training project takes place in a space on the second floor of the Library. This space is equipped to accommodate an interdisciplinary group of undergraduate and graduate students to experiment with Ova's StellarX.ai software.
The initiative aims to provide students in education and educational technology and other disciplines with hands-on, experiential training that will enable them to develop skills in designing and developing immersive learning experiences in the metaverse.
Read this article to learn more.
---
Financial and economic education tools
The Centre Interuniversitaire de Recherche en Analyse des Organisations (CIRANO) offers financial education activities for high school teachers across Canada. For example, teachers can use the FinÉcoLab educational game kit to introduce their students to economic concepts related to markets and prices, individual preferences, and collective and individual choices. The FinEcoLab games are available online for free (www.finecolab.com/).
Read the press release to discover more resources.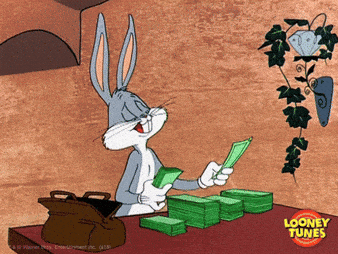 ---
In closing, a picture to keep close to you.
---
If you want even more, you can (re)see last week's #Édubrèves.
See you soon! Don't hesitate to tag us on Twitter (@millaudrey or @riomarti) so we can talk about your project/resource in an upcoming review of the week! Have a great week.