Here are your #Ébrèves. Feel free to share them or write me if you have news to share.
In this issue: a new information site for 8-12 year olds, beware of nostalgia, school caregivers turn 15, inspiring education initiatives, professional development opportunities, interactive and live virtual field trips, a study on the new Quebec Culture and Citizenship course, RÉCIT by the numbers, and much more!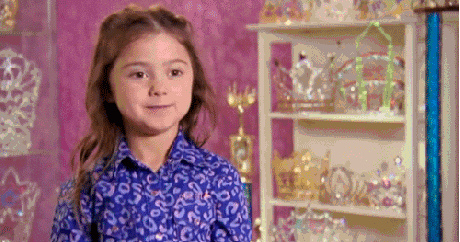 Good reading.
Please note that the use of animated GIFs in this news digest is for entertainment purposes only.
---
Aces of information
The new free information platform of the Information Coops, Aces of informationhas just been launched. Aimed at children aged 8 to 12, it offers articles produced by journalists who popularize the news. Each day, the headlines of the day are explained to children so that they can understand what is going on, what they hear about on the radio in their parents' car, in the schoolyard. Each word is chosen, the sentences are short, the paragraphs are well defined and titled so that readers get answers to the questions they have. In addition to offering reliable and verified information, Les As de l'info wants to help children sort out what is true from what is false and develop their critical thinking skills.
One section is provided for teachers. You must create an account to access it.
Les As de l'info is a media outlet in its own right and is part of the Coops de l'information, which includes six other daily newspapers: Le Soleil, Le Nouvelliste, Le Droit, Le Quotidien, La Tribune and La Voix de l'Est.
---
Beware of nostalgia!
A study by researchers in Quebec and elsewhere in Canada highlights how teachers interpret their childhood memories and how these memories influence the way they teach. "Nostalgia can create an overly simplistic image the past, which distracts from the present and limits the ability to imagine a different future "they write.
In the study, many teachers emphasized "the lack of technology in their [childhood] object that was more natural, innocent, and joyful than the gadgets they believe dominate children's experiences today."
By creating "an overly positive view of the past," the researchers say, nostalgia may even slow down transformations in education. They urge teachers to be cautious about looking back on their childhood memories so as not to obscure the new realities of today.
"Children's creative use of technology may not be so different from their use of material objects and toys. Even if they raise questions, high-tech toys can be outlets for imagination, curiosity and emotional attachment "they write.
Read the full article in The Conversation.
---
Caregivers celebrate 15 years of commitment to the community
As the 2022-2023 school year begins, School Supporters is very proud to celebrate its 15th anniversary. A non-profit organization, School Supporters offers innovative and accessible solutions to help educational institutions support the academic success of children. The contribution of a School Support Worker can be made in different ways. A user-friendly web platform has been created to receive and coordinate requests for help.
A three-part offer:
- Attendance/transition assistance (support for an activity, accompaniment to a field trip and support for toddlers in their transition to school)
- Helping with a material task (covering books, preparing teaching materials, etc.)
- Remote assistance for a student (via video conferencing, reading support, homework help, etc.)
New for this school year, "coaching paths" have been developed to facilitate online training and follow-up for volunteers and workers. Developed in collaboration with the Centre de transfert pour la réussite éducative du Québec (CTREQ) and the Université du Québec à Rimouski (UQAR), the pathways are intended to facilitate the implementation of School Support Volunteer services in educational settings, particularly those of early childhood. The tools developed will provide volunteers with guidelines to enable them to operate in accordance with the standards of the Ministère de l'Éducation et de l'Enseignement supérieur (ethics, educational approach, preferred behaviours, etc.).
---
Stereotypes harm girls in math, says UNICEF
According to new analyses of data from more than 100 countries and territories, boys are up to 1.3 times more likely than girls to be proficient in math. The United Nations Children's Fund (UNICEF) blames an "often stereotypical view" held by teachers, parents and other students about girls' innate inability to understand math.
The situation is more worrisome in low- and middle-income countries, but even in middle- and high-income countries, more than one-third of 15-year-old students still have inadequate math skills.
In addition, data collected by UNICEF confirms that "children who receive early childhood education and attend child care are up to 2.8 times more likely to be proficient in mathematics by age 15, compared to those who do not attend such programs.
---
To put on the agenda
Virtual Workshop "Elections Canada and its Digital Citizenship Tools" (September 26)
Workshops for AQUOPS members only, with Camille Blanchard-Séguin, Civic Education Outreach Officer at Elections Canada. September 26, 2022, 4:30-5:30 p.m. To register, send an email to solange.lemaitre-provost@aquops.qc.ca by September 25, 2022 and a Teams link will be sent to you.
See the Facebook event for details.
---
Inspiring initiatives in education (October 4)
The COVID-19 pandemic has put the education system to the test. The challenges posed by this health crisis have revealed significant vulnerabilities, while also demonstrating the ingenuity of the school community in addressing them. It is in this context that graduates have distinguished themselves by developing creative and innovative educational projects to stimulate student learning.
Four projects were featured in the Inspiring Initiatives in Education competition:
The winners, accompanied by renowned specialists from UQAM, will present their respective projects at a virtual event on October 4th from 12:00 to 1:30 pm.
Here is the registration link.
View the 4 short videos which present the winners.
---
EDCAMP The Summit (October 28)
The EDCAMP events are back. This is a day of networking where teaching enthusiasts gather to discuss and share innovative and techno-pedagogical practices. No topic is determined in advance. The choice will be made on the spot, according to the interests of the participants.
To register (places are limited).
---
ITA Parent Days are back
The Learning Disabilities Institute's Parent Days are back.
4 Saturdays of free online lectures;
To support parents in accompanying their children with a learning disability or challenge;
In reruns for 30 days after the event.
Registration is required to access the live conferences and their replays.
---
Professional development opportunities
11e Digital education summit
The 11the The Digital Education Summit will be held at the Bonaventure Hotel in Montreal on May 4 and 5, 2023.
This edition will focus on the links between practice and research in order to successfully implement the Digital Agenda for Education and Higher Education. The Summit is intended for teachers, pedagogical advisors, school principals and other school stakeholders, as well as for the research community interested in digital education issues.
To submit your proposal (Free of charge for presenters and lecturers.)
To register now and receive a 50 % discount.
The Digital Education Summit is eligible for funding measures for the Digital Education Action Plan (PAN). For all the details, consult our item about the budget rules.
---
3rd Annual Collaborate, Create, Innovate Conference
The 3rd Annual Conference Collaborate, Create, Innovate "Reconnecton educational technologies will be held on November 11, 2022 at the Laval Junior Academy.
Technology played a key role in supporting learning during the pandemic. It is time to use technology to support the connection between teachers and learners in the post-pandemic world.
The Sir Wilfrid Laurier School Board, the Lester B. Pearson School Board and LEARN, in collaboration with the Directors of the English Education Network (DEEN), are organizing this free event. Pearson School Board and LEARN, in collaboration with the Directors of the English Education Network (DEEN), are organizing this free event.
To submit a proposal by September 21.
To register starting September 28 (reserved for staff of the 9 English school boards): https://cci2022.swlsb.ca/
---
Form
The self-supporting training " Pedagogical management and leadership "The objective of this free training program offered by the Ministère de l'Éducation du Québec is to assist school administrators and school managers in developing a digital action plan for an educational institution.
Introduction to AI vocabulary (MOOC) Discover the vocabulary of artificial intelligence in French. Learn about deep learning and the uses of AI in education. Understand the ethics and societal issues of AI.
---
Helping the Classroom: A Project of Hope
The Fédération des syndicats de l'enseignement (FSE-CSQ), the Fédération du personnel de soutien scolaire (FPSS-CSQ) and the Centrale des syndicats du Québec (CSQ) advocate for classroom support pilot projects. By establishing classroom support pilot projects, the Department of Education is not only meeting the needs of teachers and students, but also providing an opportunity for support staff to use their expertise and qualifications.
The Centre de recherche et d'intervention sur la réussite scolaire (CRIRES) was given the mandate to document these pilot projects. To do so, a rigorous follow-up process has been put in place. The various data collection methods will certainly provide an accurate picture of the various possibilities arising from these projects and guide future decisions.
---
Resources to discover
---
Live and interactive virtual tours
E2 Adventures offers live, interactive virtual field trips that take students on an exploration of the different ways science and technology, math, social studies, and language apply in the real world. There are opportunities to visit construction sites from a drone, participate in the co-creation of video games with a team of developers, manipulate the coronavirus on a researcher's computer, visit engineers assembling a spacecraft, and more!
The virtual field trips are available to all students from grade 6 to secondary 5 across Quebec and Canada.
In addition to its regular field trip program, E2 Adventures will also offer two free virtual field trips - Tracking the Money (in collaboration with Google Canada) and Cœur de l'Internet (in collaboration with Finance Montreal) - in November and December. See the virtual outings program expected in 2022-2023.
Several information sessions are offered free of charge for teachers who wish to learn more. Visit the session calendar.
---
A study on the new course Culture and Citizenship of Quebec
The Institute for Research on Quebec (IRQ) published the study "From the Ethics and Religious Culture Program to the Quebec Culture and Citizenship Program. Assessment of the critics and perspectives for the future". Written by François Côté, a lawyer specializing in fundamental freedoms, and David Santarossa, who holds master's degrees in philosophy and in the teaching of Ethics and Religious Culture and is a teacher in the latter field, this study takes a look at the Culture and Citizenship of Quebec course as it begins to be taught in a pilot project.
"The conclusions of the study are clear: by promoting the development of critical thinking, particularly with regard to religions, and by giving less space to religious thoughts and more to non-religious thoughts, this new course takes into account many of the criticisms of the Ethics and Religious Culture course and better protects the freedom of conscience of non-believers," says Guillaume Rousseau, full professor and scientific director of the IRQ.
For David Santarossa, the new course "is a step in the right direction, even if in some respects it does not go far enough. He believes that the title should be changed from "Culture et citoyenneté québécoise" to "Culture et citoyenneté québécoises" with the addition of an "s" to "québécoises".
To read the press release.
To read the complete study.
---
To read
---
The first Interdisciplinary Week at Collegial International Sainte-Anne (CiSA)
The College of Saint Anne welcomes elementary and high school students. It also offers college-level programs at its CiSA facility. From September 19 to 23, CiSA students will take part in the first ever Interdisciplinary Week. There are no classes scheduled for this event. Instead, students will be invited to dive into the heart of active pedagogy with activities that show the interconnections between disciplines.
---
In conclusion, we invite you to discover the RÉCIT in numbers.
---
If you want even more, you can (re)see last week's #Édubrèves.
See you soon! Don't hesitate to tag us on Twitter (@millaudrey or @riomarti) so we can talk about your project/resource in an upcoming review of the week! Have a great week.