Here are your #Ébrèves. Feel free to share them or write me if you have news to share.
In this issue: School evaluation is the talk of the town these days, AQUOPS scholarships, the video quiz now available in BookWidgets, suggestions for podcasts to listen to and events to put on your calendar, the Open Innovation Lab wants to hear from parents, teachers and students, becoming a contributor to Youth Digital Month, a new electronics repair and service program and much more!
Good reading.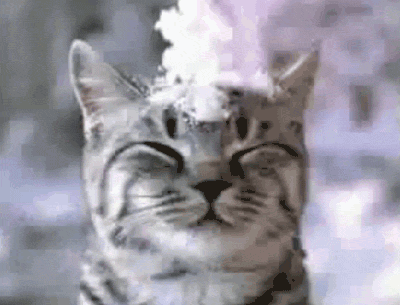 Please note that the use of animated GIFs in this news digest is for entertainment purposes only.
---
Evaluation in schools is a hot topic these days
Here are some of the publications and events that have caught our attention on this subject.
Inspiring Lunch : Goodbye grades at school!
Why, how, and when should you eliminate numerical grades from your assessments? What does a school look like when it embarks on grade-free assessment? To answer these questions, the Edteq Association welcomes Catherine Michaud, a high school math teacher and founder of the IBI application, which helps teachers engage students in integrated and joint assessment without grades, and Marie-Hélène Simard, a high school science and math teacher who is overseeing the transition to grade-free assessment at Collège Sainte-Anne in Dorval.
Friday, January 20, from 12:00 to 1:00 p.m.
Free online conference open to all.
To register by following the Zoom link.
To read
To listen
---
AQUOPS Fellowships
Here is another opportunity to obtain financial support for your professional development and training projects. Do you have a professional development project or would you like to receive training in the pedagogical integration of digital technology? Submit your project now to the AQUOPS team. You could receive a grant to help you carry out your training project.
Psstt. You could fund the organization of a CréaCamp training of the École branchée in your school!
Deadline: January 25, 2023
---
A new feature in BookWidgets: the video quiz
The publisher of the BookWidgets application announces a nice new feature. With Video Quiz, teachers can insert questions into a video at different times. Start with a YouTube video, choose the different times you want to pause the video, and use BookWidgets to insert over 35 types of questions, making the video instantly interactive. See a fun example.
Discover how the Video Quiz works in this tutorial:
Dimitri Bongers of BookWidgets offered a CréaCamp Discovery training in November 2022. Its replay is offered to you by Bookwidgets.
---
The use of artificial intelligence (AI) in the classroom
A topic that has been getting a lot of attention in recent weeks, AI in education will need to be tamed in the coming year. Here is a Genially by Damien Dubreuil which presents the GPT chat tool, 10 examples of AI use in the classroom and useful resources. This is a synthesis of notes from Yann Houry (Winston-Churchill International High School) and Grégoire Aribaut (University of Montreal and University of French Ontario). Thanks to CADRE21 for sharing it in their newsletter.
---
Everybody's a Leader Podcast, Season 3
The Everybody's a Leader podcast returns for a 3rd season, starting January 21, 2023. Every Saturday morning, a new episode will be released at 7am. If you haven't had the chance to experience the first two seasons of this podcast, the first 50 episodes are already available here : https://escouadeedu.ca/podcast/. Something to occupy a few evenings!
---
To read in bulk
---
Vote for the favorite of the Dans ma lentille contest
The Dans ma lentille project was carried out in collaboration between the Bibliothèque de Québec and ICI Québec. Fourteen teenagers between the ages of 14 and 17 attended workshops for eight weeks to learn how to make video productions. On the project siteYou can watch the video at the bottom of the page to learn more.
Four productions are also presented on the site. Now it's your turn to vote for your favorite video.
---
To put on the agenda
---
To listen to in bulk
Marc-André Smith, director of the Centre de formation professionnelle Gabriel-Rousseau, presents a new program in electronics repair and service that is being launched these days. A report from Radio-Canada.
The Humaniteq podcast is about humanity & new technologies The Series 3 - AI & Diversity has just been launched. The 4 episodes address central topics of diversity: women, ethno-cultural diversity, aboriginal cultures and neurodiversity.
---
Reminder: Call for participation for the Youth Digital Month (YDM)
Our Digital Youth Month (MNJ) is back for a 4th edition from February 1 to March 5, 2023. This annual event for people under 35 years of age allows them to discover Quebec's digital literacy initiatives and to learn about the fields of the future. The goal is also to offer a showcase for your digital resources and activities that take place during the month of February and/or school break!
It is always possible to participate as a collaborator in this collective movement by registering one or more activities that take place, at least in part, during the MNJ, and/or digital resources on the platform MNJ.QUEBEC.
In 2023, in order to make young people aware of a citizenship issue in the digital age that particularly affects them, the MNJ will address the main theme: "privacy".
(Re)read the call for participation.
On the École branchée side, Laurie Couture will present the free conference "Quand l'intelligence s'amuse": Developing a skill with creativity, on February 16 from noon to 1pm.
Check out the details of the event on Facebook.
---
Parents, teachers and students wanted
CTREQ collaborates with The open innovation laboratory (LLio) in order to contribute to the reduction of digital inequalities, and this, by relying on the collaboration between researchers and actors of the primary and secondary education sector such as: public and private schools, school service centers, pedagogical advisors, organizations, ministries and private companies.
For this project, the LLio, in partnership with the Université du Québec à Rimouski, is looking for people willing to get involved in the nine in-person and remote co-creation meetings that will take place from January to May 2023. A unique opportunity to experience a co-creation process and experiment with collaborative work tools for the benefit of students!
For more information, please visit the project or contact them at lavie@llio.quebec.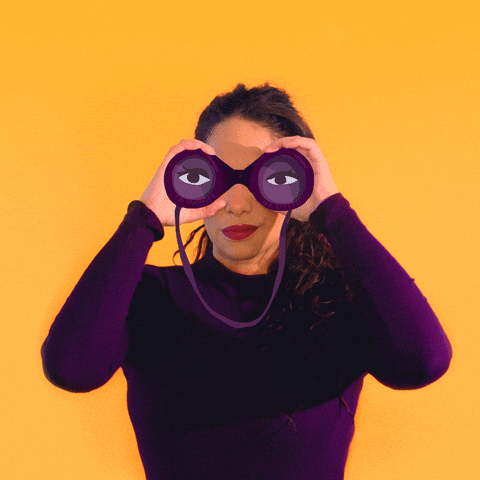 ---
Call for papers - Conference on Early Childhood, Children and Adolescents in the Digital Environment: Challenges for Families, the Education Sector and the Political Sphere
The organization team of this conference which will be held during the 90th ACFAS conference, May 10-12, 2023 is looking for contributors to present research, experiments or project ideas in the field of digital literacy for toddlers, children or adolescents. Deadline for submission: February 13, 2023.
---
101 school projects in the 17 regions of Quebec will be supported by the Monique Fitz-Back Foundation
The Monique Fitz-Back Foundation announced last week that 101 school projects will be supported in the 2022-2023 edition of its financial assistance program. Spread across the 17 administrative regions of the province, these projects will directly involve 20,402 young people, from early childhood to CEGEP, including adult education. The total value of the grants awarded for 2022-2023 is $100,900 $. The amounts awarded to each project range from 1,200 $ to 2,000 $, depending on the component in which the project will be carried out and the financial requirements to achieve it.
All the selected projects can be consulted on this page of the organization's website by choosing the desired filters: by level, by region, by component.
All the projects selected have in common the awareness and mobilization of young people in all stages of the project, in addition to encouraging their active involvement in achieving the objectives targeted by each component. Particular attention was also paid to projects whose purpose is to bring about positive changes in behavior among young people and their environment.
---
In closing, here are three tips for ending digital procrastination
They are simple, but sometimes we tend to forget them.
Tip #1: Design your work environment.
Tip 2: Implement break times.
Tip 3: Control the trading periods.
Brought to you by Henkel Media.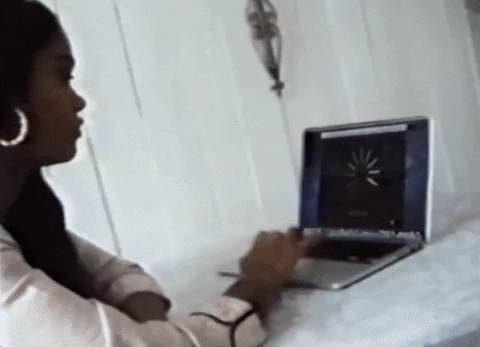 ---
If you want even more, you can (re)see last week's #Édubrèves.
See you soon! Don't hesitate to tag us on Twitter (@millaudrey or @riomarti) so we can talk about your project/resource in an upcoming review of the week! Have a great week.