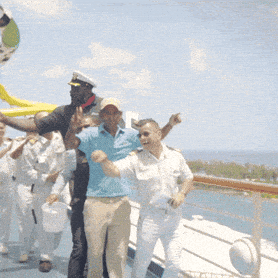 Here are your #Ébrèves. Feel free to share them or write me if you have news to share.
In this issue: applications sought for the Youth Digital Literacy Recognition Award, regular CréaCamps are back in attendance, a math intervention toolkit, MobiDYS is now in Canada, projects sought on climate change education, teaching media production with the NFB, and much more!
Good reading.
Please note that the use of animated GIFs in this short news digest is for entertainment purposes only!
---
Apply for the Youth Digital Literacy Recognition Award
The organism Digital spring announces the 3rd edition of the Youth Digital Literacy Recognition Award. All schools, institutions, organizations and businesses that have set up or continued initiatives to develop the digital skills of young Quebecers are invited to submit their applications before September 25, 2022. The three projects that will have distinguished themselves between September 2021 and August 2022, and this, in education, citizenship and culture, have the chance to win prizes ranging from 500 $ to 3 000 $. The ceremony will take place during the event MTL connects: Montreal Digital Weekfrom October 15 to 23, 2022.
All organizations that apply automatically receive full access to the event, as well as five additional accesses to invite colleagues and partners.
---
A reference framework for intervention in mathematics
It is not new, but it is interesting to know. In 2020, the Department of Education and Higher Education released the intervention framework for mathematics. It provides guidance to school teams and highlights the two foundations of mathematics teaching and learning:
make sense of mathematics by building on an understanding of mathematical concepts and processes
use problem solving with different intentions.
From its website, RÉCIT offers a summary document which presents the essential elements to explore with the media.
---
It's the return of the CréaCamp in person!
Training CréaCamp of École branchée are back in attendance this fall. They are offering a hands on day that allows you to go deeper into a topic of your choice and gives you time to create.
Three dates have already been announced and you can already register:
CréaCamp trainings are continuing education activities for education personnel orchestrated by École branchée. They allow you to develop your professional expertise by discovering or deepening creative topics and innovative pedagogical approaches in the company of colleagues from all over the world, with the aim of quickly reinvesting and developing your network.
---
MobiDYS is now in Canada
In partnership with book publishers, MobiDYS is developing an offer of digital books accessible to DYS audiences. The goal: to make reading accessible to all. MobiDYS now has a Canadian branch, which will make it possible to offer more and more books to young Canadians. The first offer to school libraries is from READEDOO. About 15 Canadian books should be added to the Biblius Shared Collection in September 2022. The BibliOdyssey digital book catalog, which currently includes 100 titles of children's literature, is also available in some Quebec municipal libraries.
Powered by artificial intelligence, MobiDYS offers books in FROG (FRee for cOGnition) format, which means that they are enriched with a complete toolbox of reading aids to help people with learning difficulties (e.g. changing the font, highlighting syllables, audio support, definitions).
---
TeachersCOP is back
The TeachersCOP is an international event, created by the Office for Climate Education (OCE), to highlight to global policy and decision makers the work of teachers, the challenges they face and the key role they play in the global climate response.
The first edition took place during the COP26 in Glasgow and more than 500 teachers from more than 35 different countries participated. The experience will be repeated for the COP27 which will be held in Egypt from 6 to 18 November 2022.
This year's TeachersCOP is aimed at all primary and secondary school teachers as well as their trainers, principals and inspectors. The organizers are looking for projects and initiatives that have already been implemented on climate change education in classrooms or schools. The deadline to submit a project is October 16 (11:59 p.m. in France).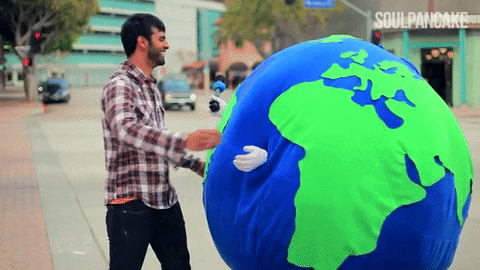 ---
Online Workshop: Teaching Media Production
The Media School's digital narrative is a new turnkey online workshop that will help you teach the basics of media production to youth aged 13 to 18. Integrating with several school subjects, including art, social studies and language arts, the workshop features 11 modules that explain all the steps involved in making a digital story. 
Students will be given the tools to create their own personal stories, through a combination of photos, narration and music, using accessible equipment and software. The Media School is offered free of charge to all teachers through an agreement with the Quebec Ministry of Education.
---
Acfas 2023 - Opening of the call for proposals
The call for proposals for the 90e The Acfas Congress is now open. From May 8 to 12, 2023, thousands of people from all spheres of the scientific community will turn their eyes to Montreal to take part in the 90e Acfas Annual Conference. This event will be hosted by theMontreal university, HEC Montreal and Polytechnique Montrealin a formula focused on the dissemination of knowledge.
Researchers, postdoctoral fellows and students from all disciplines can now consult the eligibility criteria and submit proposals in one of the two scientific tracks of the congress. New this year, the free papers of the congress are open to 1er university cycle under certain conditions to enhance the value of research at all levels.
The deadline for symposium and free paper proposals is October 10, 2022.
---
Good to know!
---
In closing, the vacations are over.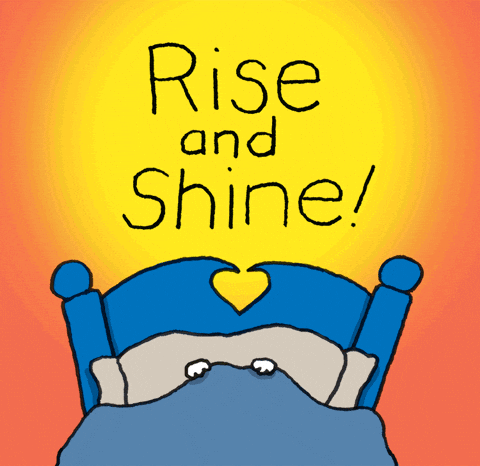 If you want even more, you can (re)see last week's #Édubrèves.
See you soon! Don't hesitate to tag us on Twitter (@millaudrey or @riomarti) so we can talk about your project/resource in an upcoming review of the week! Have a great week.