Here are your #Ébrèves. Feel free to share them or write me if you have news to share.
In this issue: Media and Information Literacy Week, Become an Apple Distinguished Educator (ADE), Accessibility Survey and the National Film Board of Canada, Schooling Differently: Film as a Special Education Project for All Students, Inclusive Education in Higher Education, Your Voice is Powerful Program for Coding and Discovering Aboriginal Artists, Self-Help Community Action Promotes Educational Success for Youth, Training on Implementing Assistive Technology Tools, and much more!
Good reading.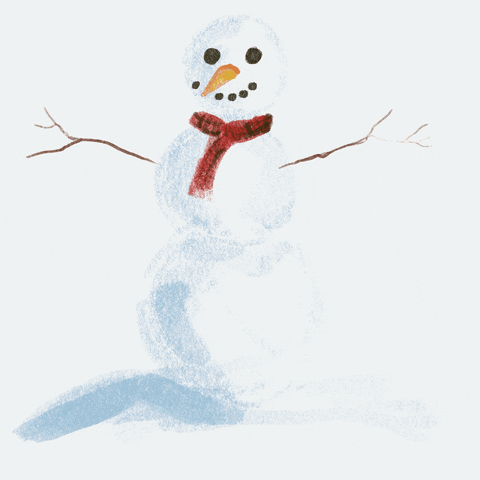 Please note that the use of animated GIFs in this news digest is for entertainment purposes only.
---
Media and Information Literacy Week - Mlf - March 20-24, 2023
The Mlfmonde network is launching the 1st edition of its "media and information literacy" webconference cycle and you are invited! From March 20 to 24, entirely online.
Discover the program and register. The form is here (attention, the times indicated are those of France, it is necessary to make -5h).
---
The application period for the ADE program is now open.
For more than 25 years, the Apple Distinguished Educator (ADE) program has honored educators around the world who are using Apple technologies to transform teaching and learning. ADE members are advisors and ambassadors who help their colleagues embrace the iPad and Mac to provide a personalized learning experience for their students.
Interested in becoming an EDA? You may wish to submit your application Don't delay: it's not every year that you get the opportunity! The deadline to apply is March 23, 2023.
---
To read
---
National Film Board Survey - Canadian Accessibility Act
In 2019, the federal government passed the Canadian Accessibility Act (CAA). The CAA aims to make Canada a barrier-free country for people with disabilities by 2040. It applies to all federal entities, which means the National Film Board of Canada. As well, the organization is asking people with disabilities to share their experiences as users of its services.
Whether you have attended a film screening, used the education portal at school, college or university, viewed a film on the website or participated in the interactive program in person or on a mobile device, the NFB wants to know your opinion. The information gathered will be used to better understand where the organization stands in terms of accessibility and to develop its first accessibility plan.
The survey is available until March 17, 2023.
---
The school otherwise : the film
The school otherwise is a film shot in part at Wilfrid-Bastien school, in the 5th grade class of École branchée collaborator Pierre Poulin. It will be presented on Télé-Québec on Tuesday April 11 and will then be available on telequebec.tv.
This film proposes a global reflection on the challenges of education in Quebec and demonstrates through concrete and inspiring examples how a paradigm shift is possible. To do so, the film gives voice to those who are in the field: teachers, specialized workers, managers, research specialists and students.
Written and directed by Érik Cimon Production: Films du Rapide-Blanc inc. Distribution : Rapide-Blanc Productions Diffusion : Tele-Quebec
---
To ensure that 100 % students have access to an engaging project
The Fédération des comités de parents du Québec (FCPQ) is proposing a support plan for parents interested in implementing a special education project (SEP) in their school. The results of an in-house survey conducted among FCPQ members and parents in Quebec in February 2023 reveal that nearly 90 % of respondents believe that all students should have access to a PDP.
This action by the FCPQ follows announcement of priorities the Minister of Education and his message to parents on Governing Boards asking them to implement PDPs in their schools. The FCPQ is jumping on the bandwagon by proposing an action plan to support parents. The ingredients of the recipe? Information, tools and personalized coaching for committed parents who would like to move forward in their school and who need support to make informed decisions.
All parents sitting on a Governing Board are invited to a launch activity on March 29, 2023, at 7:00 p.m. This interactive meeting will present the action plan and validate the needs of parents in terms of support. The activity is free and registration is mandatory. by clicking here.
---
In rerun: Let's talk about girls, women and digital
The Edteq Association would like to inform you that the recording of the March 7th Midi Inspirant, "Filles, femmes et numérique", with Martine Rioux, from École branchée, and Stéphanie Jecrois, from Technovation Montréal, is now available on its channel Youtube.
If you missed this event or would like to revisit it, this is the perfect opportunity to do so. We hope you enjoy and are inspired by this rewarding exchange.
---
Inclusive Education in Higher Education
The Massive Open Online Course (MOOC), Inclusive Education in Higher Education, focuses on the foundations and contemporary issues of inclusive education in higher education in Quebec. In the context of increasing diversity in the classroom at all levels of education, the notions of inclusion, inclusive education and inclusive pedagogy are omnipresent in the educational landscape and will remain so in the future.
It has become essential for educational personnel to ensure a common understanding of the foundations underlying the development and maintenance of an inclusive posture in education. To that end, this CLOM provides conceptual, historical, social, and legal foundations as well as contextualized perspectives on some contemporary issues in higher education to better understand inclusive education.
This course is specifically designed for higher education faculty members who are interested in diversity, inclusion, and related contemporary issues, as well as in developing an inclusive posture in their professional sphere. It is composed of 4 modules of approximately 1.5 hours each on the following topics:
Towards inclusive education
Subjectivity of teachers' views on diversity and inclusion
Diversity and Intersectionality
Inclusive posture and contemporary issues of inclusion in higher education
Appointment on the CLOM platform for details.
---
Wanted: educational technology research assistant
The International Observatory on the Societal Impacts of AI and Digital Technologies (OBVIA) is seeking a graduate student (Master's or PhD) to collaborate on a project to document best practices in the design and integration of educational technologies in Quebec schools, based on field experience and scientific knowledge.
Under the supervision of aEducation and empowerment axis of the OBVIA and theAssociation of Companies for the Development of Educational Technologies in Quebec (EdTeq), the person will conduct a literature review related to educational technologies, documenting issues related to their design, development, deployment and use (e.g. privacy, digital citizenship, inclusion, digital divide, etc.).
This research project is led by EdTeq, in collaboration with the Centre de transfert pour la réussite éducative du Québec (CTREQ), OBVIA and other partner institutions.
Application deadline: March 7, 2023
---
Your Voice is Powerful program returns to help thousands of Canadian students learn to code
Amazon Canada and TakingITGlobal last week launched the 2023 edition of Your Voice is Powerful, an educational program and remix contest that will teach middle and high school students to code using songs by Aboriginal artists.
The Your Voice is Powerful curriculum is available free of charge to teachers, grades 7-12 and CEGEP students across Canada.
Students will remix songs by Aboriginal artists Jayli Wolf, Dakota Bear, Samian and Twin Flames using EarSketch, a free online code editor available in English, French, Ojibwe and Inuktitut.
---
Dreaming the Impossible: Guy Cormier wants to make the voice of youth resonate and propel their ideas
Dreaming the impossible is a large-scale gathering to be held in Montreal on June 19 and 20, 2023. It will be open to Canadians between the ages of 18 and 30 for free. Allowing hundreds of young people to be on site, the experience will also be offered online to a large number of people.
The goal of Dreaming the Impossible is ambitious: to achieve concrete results and rapid progress. Themes and issues that have recently been identified as priorities by youth (environment, education and employment, finance and economy) will be analyzed to generate ideas and meaningful results. To achieve this, youth will benefit from a number of cutting-edge resources such as privileged access to influential leaders, workshops with renowned specialists, and meetings with artists and other inspiring personalities.
---
One in two young people would like to learn with AI in the next 5 years
While the recent explosion of content generators like ChatGPT is creating controversy in the education community, GoStudent recently released the results of its Education of the Future study to share the views on new technologies of more than 6,000 students surveyed across Europe, including 1,000 in France.
57 % of young people would like to learn with AI in the next 5 years
74 % say that the use of new technologies facilitates learning
58 % of young people who have heard about the metaverse think that learning in a virtual world would be more effective
---
Independent community action and the educational success of young people
The Coalition Interjeunes conducted a study to better understand the impact of autonomous community youth action on the educational success of young people in Quebec. The results speak for themselves: the community environment promotes the educational success of young people by meeting their specific needs and helping to reconnect those who have fallen through the cracks of the social net.
41 % of young people attending an anti-dropout organization or a street school say that they have greatly developed their desire to learn there.
82 % of alumni feel that the organization has helped to develop their self-esteem.
74 % of youth attending an agency with an educational mission say that it is a major contributor to them continuing their educational journey.
"At one point, I didn't have an address, I was on the street. And not having an address, I couldn't enroll in adults, but I was able to enroll in the street school."
- Barbara, Drummondville
The report states, "While it was evident in all the organizations visited that the necessary conditions were being put in place to start, continue, or resume an educational pathway, it was equally evident that for some youth, education was secondary. Because when you're not doing well, when you don't have a roof over your head, when you don't have enough to eat and when you're unstable every day, education is not a priority.
---
Implementation of technological support tools
A new training course produced by the RÉCIT National Special Education and Inclusion Service team and the Educational Services team of the Montreal School Service Centre is now available on the RÉCIT Campus.
---
Outreach of Quebec entrepreneurship initiatives - $4.1M $ to the OSEntreprendre Challenge
To support the regional deployment and entrepreneurial affirmation of young people, the Secrétariat à la jeunesse du Québec is providing more than $1.7 million for the fiscal years 2022-2023 to 2024-2025 to the Défi OSEntreprendre, while the Ministère de l'Éducation is providing the School component with $250,000 for the fiscal year 2022-2023. 
Each year, this nationwide entrepreneurial contest showcases the achievements of participants of all ages who are involved in a school project, start a business, diversify their Quebec supplier base or distinguish themselves in the business world.
---
Finally, from free options to paid software.
Spotted on Jacques Cool's Facebook page.
---
If you want even more, you can (re)see last week's #Édubrèves.
See you soon! Don't hesitate to tag us on Twitter (@millaudrey or @riomarti) so we can talk about your project/resource in an upcoming review of the week! Have a great week.