Through Tegwen Gadais, University of Quebec in Montreal (UQAM) and Audrey-Anne Beauchamp, University of Quebec in Montreal (UQAM)
The outdoors is currently experiencing strong development in Quebec, to the delight of all nature lovers. Several benefits associated with physical activity in nature and playing outdoors are known. However, in children and adolescents, studies show that the time spent outdoors has decreased considerably and that they are less and less physically active over the years.
Therefore, it is relevant to better understand the beneficial impacts that nature can have on the development of our young people in order to promote its practice. We carried out a review of the literature in order to identify the benefits that the natural environment can bring to young people, among other things on the physical, psychological, social and cognitive levels.
Nature makes strong children
According to one Norwegian study, exposure to a natural environment can greatly improve general motor skills in children and adolescents, such as balance, locomotion, agility and muscular endurance. These gains would last even into adulthood.
In addition, the mere fact of being in nature would allow children to learn to better manage risks, while allowing them to develop many aspects of their gross motor skills.
Currently, despite these encouraging research results, a study in Amsterdam has shown that the time spent outdoors by children and adolescents significantly decreased.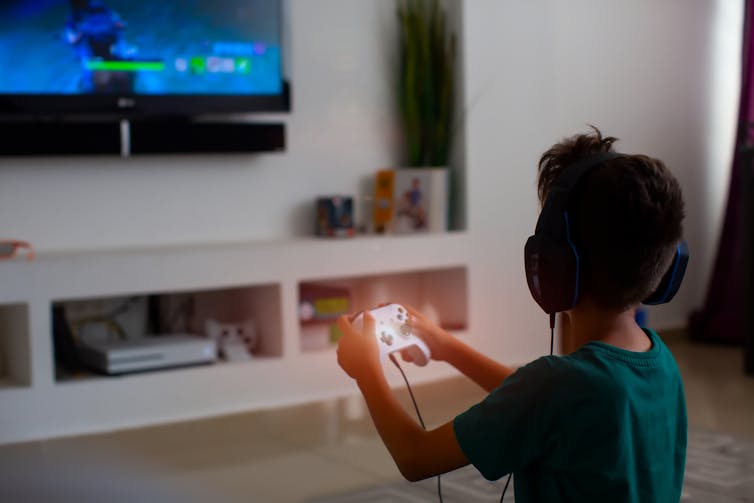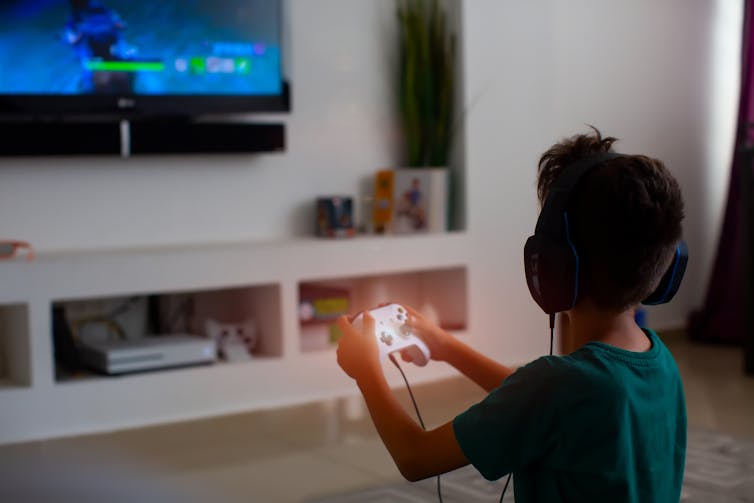 However, the picture is more encouraging in several other countries. In fact, Canadian researchers confirm that for every hour spent outdoors, young people were active an additional seven minutes on an average of 12 countries.
Despite everything, the increase in parental concerns relating to the safety of their children and the widespread use of technological tools would be the main factors. main causes of this decrease in time spent playing outdoors. New technologies are omnipresent in homes, too often confining young people to four walls.
Natural environments promote mental balance
Research shows that participating in an outdoor program among young people would contribute toincreased autonomy, of self-esteem, self-confidence and a sense of responsibility.
Equally interestingly, a study Australia has shown that exposure to a natural environment promotes empathy, empowerment, confidence, independence and a sense of competence in physical activity in children.
As a result, the stress and anxiety experienced on a daily basis would be reduced considerably. Like what, we must consider nature in itself as an effective and precious remedy for many ailments. Moreover in Japan, doctors prescribe forest baths or Shinrin yoku to their patients.
Being more social thanks to nature
The literature shows that children having the opportunity to do outdoor activities have more social behaviors and social skills more developed than those who only practice indoor activities.
It is, on the other hand, important to mention that children who play outside more often establish more contacts with others and develop more intercultural friendships. This aspect of socialization allows open-mindedness, an invaluable quality in our current society.
In addition, green spaces have an impact on the social health of young people by improving their conflict resolution skills and to cooperate. Note that the benefits that nature provides to young people extend even to schools. Indeed, students exposed to nature would work better in teams and would be more disciplined in class, according to one study by Stephen Moss.
Better grades in school
In general, the study shows that exposure to a natural environment leads to better academic results, not only in reading and writing, but also in mathematics and science.
In addition to promoting learning, this study also reveals that Mother Nature encourages young people to be more productive and efficient at work, to have better self-discipline, a better understanding of the material and it improves their reasoning and observation skills. .
The natural environment also plays a beneficial role in academic performance, since exposure to a green environment would have a positive effect on various issues. such as lack of motivation and focus.
Students with special needs would also benefit. Those, for example, who are affected attention deficit disorder (ADD) their symptoms decrease. Our young people therefore have every advantage in going outside.
Underestimated benefits
In any case, the positive and significant contribution that nature makes to the development of children and adolescents is important, even essential. Let's not forget that the simple act of playing outside can have long-term consequences until adulthood.
Mother nature should be used and exploited more for therapeutic purposes in order to alleviate the health and education problems and issues present among our young people.
Unfortunately, even today, the education system, parents and schools do not sufficiently use this natural means to promote the development of our children, despite all the benefits that have been demonstrated.
It is not utopian to hope that one day nature could fully play its role in the development of the next generation. What are we waiting for to send our young people to play outside?
By Tegwen Gadais, Professor, University of Quebec in Montreal (UQAM) and Audrey-Anne Beauchamp, , University of Quebec in Montreal (UQAM)
This text was first published on The Conversation under a Creative Commons license. (Re) read the original article.