Myra learned on Monday morning that one of her 4th grade students had been diagnosed positive with COVID-19. She therefore had to quickly switch her class to distance education. It told us how it had gone at the beginning of his adventure, here is now the continuation and end of his adventure, which finally ended well!
It starts funny on a Tuesday when, instead of pushing the whole family around because the alarm hasn't sounded, I can sit quietly on a corner of the bed and whisper that it's time to get up. My boy is filling his snack bag with dried cranberries as I start the coffee maker. We feed the fish, I help my youngest to put on her boots and I greet my little troop who goes with dad in the car that does not need gasoline. Mine also goes into economy mode for the next 2 weeks, since I will be in distance education with my 4th year class.
The day before, I sent all the necessary information concerning the schedule of virtual meetings, the link to my Zoom personal room (yes, you can keep the same link!) As well as the independent work that will have to be completed. If my Tuesday morning is rather zen, it's because I had hit my stress quota on Monday.
In front of the screen
8:25 am. I open my virtual room. Already, 6 students are connected. I admit everyone, then I turn off the waiting room option to avoid forgetting someone there. I feel like I haven't seen them in ages, yet we were all together the day before. In the balance of life, time is not calculated in minutes, but in experiences. So I make sure to start it with a big smile, a second coffee and a sincere "Boooon maaaatin!" ". Too bad for Anglicism.
Will not want, 26 children who have nothing (or almost) to distract them than their teacher and the chapter on integers, that creates a certain performance anxiety! Better to be interesting and dynamic.
So, after a quick review of the basic rules and Zoom functions, I get to the heart of the matter. I know him well and I have previously thought about questions to feed the students' reflections. Good preparation also allows you to keep the pace in this learning sequence which will be a little longer than in class. A lesson that would usually last 15 minutes is now likely to be around 25.
The screen robs us of a little of that characteristic impulsiveness of the classroom, but we can infuse it with a little of this lost energy through our humor and the personalization of our interventions. This is how we will end up using Pirate the fish to come back to the different types of reproduction in animals, then the basement stairs to represent negative integers.
Keep the rhythm
With the exception of one morning, I was able to keep the same time slot for the morning and afternoon meetings. I tried as much as possible to respect the regular schedule so that the children did not lose all their bearings and that the transition was easier when returning to class. We therefore had an explicit teaching period in the morning, followed by independent work. In the afternoon, the meeting was generally devoted to specific support. Some children attended without having any particular difficulties while others came to consolidate the learning of the week. Others preferred an individual meeting and could stay connected following a large group meeting so that we can review a work or a notion together. Sometimes it was the parents who asked for additional exercises, but it was also not uncommon for a student to write to me on Seesaw to ask for an activity on a notion that seemed more difficult to him.
My favorites will go to the comments of my students following the feedbacks that I offered them on Seesaw, my digital tool of choice. The commitment to their learning was undeniable. They did not try to shy away from their mistakes, they used them as a springboard to deepen their knowledge. How to create this enthusiasm? Ask them questions, but not those to which you already have the answers ...
Between two Zooms
The periods of calm, called the "between two Zooms", should be as well organized as those where you teach. My students knew what they had to do as independent work thanks to the work plan provided at the beginning of the week. On it was also indicated what they were to send me as proof. I wasn't checking everything, but was trying to schedule consolidation activities on Seesaw in order to keep track of their progress. The digital platform also allowed me to give specific and rapid feedback. I always tried to set the notifications counter to 0 before I ended my day around 4 p.m. By keeping my criteria in mind (students should know them as well), it was easier to make targeted comments that would benefit my students. Indeed, this is not the time to go through four paths, especially when teaching from home (distance teaching joke, vintage 2020).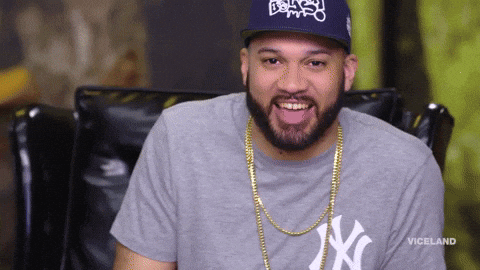 The days passed, then the prescribed two weeks. And without having had time to shout "your microphone is still open, Robert", it was over. We celebrated with a rather cacophonous last period online by inventing a song that will undoubtedly become a great classic: "Distance education is not a vacation".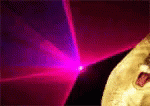 The students also begged me to play crazy… on Zoom. A white board, a cat open to everyone and virtual wallpapers. It reminded me of the teachers' room on a Friday afternoon during a pedagogical day ... in 2019.
Advice from my students for your students
I allow myself to close the story of my epic (the word is perhaps a little strong) with some advice offered BY my students, FOR your students:
At first, you find it really boring, but you will get used to it quickly! My advice: go and play outside as much as possible!

Ellie
You have to be disciplined, do the work requested, attend the Zoom and especially ask questions if you do not understand.

Marshall
I advise you to follow the schedule so as not to fall behind and take short breaks to be more focused for your next job.

Zachary
I recommend that you do not fool in front of the camera because everyone sees you.

Elody
Resources
Would you like to know more about Seesaw? Here is recording a training CréaCamp SPRINT that Myra gave in August 2020. If you prefer to experience the tool live with her, register and Appointment November 18 at 8 p.m.