Good Sunday! Here I am with the #Édubrèves of the week. Do not hesitate to share them or write to me if you have any news to circulate.
In this edition: a bit of history and technology, the conference call for the next AQUOPS conference and the one for the RUNED22 conference, the new program "Manage your subjects", evaluate using digital technology, virtual tours of Amazon's fulfillment centers and more.
Good reading.
Please note that the use of animated GIFs in this short news digest is for entertainment purposes only!
---
A bit of history and technology
October 25, 1983, Microsoft launched the Word program, which became the world's best-known word processing software. Word was developed by Charles Simonyi and Richard Brodie, former Xerox programmers, hired by Microsoft.
Find out more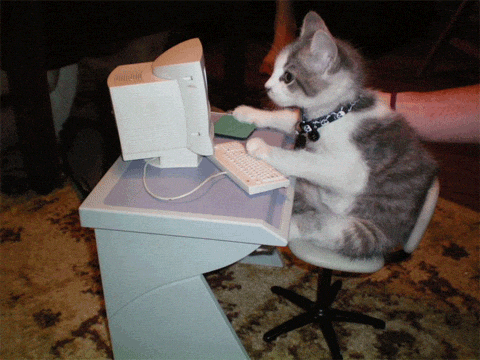 October 29, 1969, the first networking of two computers took place; Internet was born. While the Web is still considered "the most promising invention in human history", it has also brought challenges. Even if we recognize the importance of the Internet in modern communications, the powers of the giants of the Web, dependencies, the impacts on private life or even the societal effects of life "online" are now inescapable subjects of which he is concerned. is important to speak with young people.
This is In 1994 that the QR code, which has been so popular for a few months, was created by a Japanese engineer Masahiro Hara, who worked for Toyota at the time. He was convinced then that this simple design could be an effective way to convey more information than in a barcode. It took a health crisis for the QR code to become more democratic. Until a few months ago it was still considered a gimmick. However, there are many opportunities to use it in everyday life.
Find out more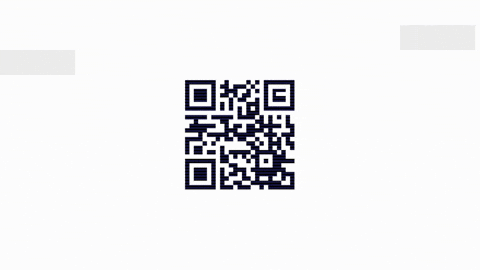 ---
AQUOPS conference call
The 40th AQUOPS conference will take place from April 12 to 14, 2022 in Quebec City, but also online. Now is the time to put your ideas together and articulate your animation proposal. You could offer your workshops face-to-face, virtual or even both!
You have until Monday, November 29, 2021 to submit your workshop.
In order to guide you in your approach, you can consult the workshop proposal procedure. This will explain the main objectives of the workshops and allow you to familiarize yourself with the different types of presentations.
---
A journey to the heart of Amazon fulfillment center technology
Amazon offers teachers a virtual tours program of its distribution centers. Named the Amazon Future Engineer, this one is focused on discovering technology and giving young people a better understanding of how the company's customer orders are delivered through IT, artificial intelligence and engineering. peak. Find out more and register.
---
Second language teachers: a survey on virtual, augmented and extended realities
We invite you to participate in a short survey on the new technologies available for the teaching and learning of second languages; more precisely the virtual, augmented and extended realities. The goal is to explore teachers' interpretations and understanding of different terms, as well as to establish common definitions, which becomes important as you have had (and will continue to) change your online teaching practices. in response to the pandemic.
This research is led by Kevin Papin (Department of Language Teaching, UQAM), Peggy Hartwick (Carleton University) and Regina Kaplan-Rakowski (University of North Texas).
---
Evaluate using digital technology
A new self-study program is now available on Campus RÉCIT. In this training, we discuss the practices that make it possible to plan and collect various proofs of learning using digital technology. In addition, a reflection on evaluation practices is proposed.
---
Display your pixels! - File on digital art and teens
In its November issue, the Curium magazine, aimed at 14-17 year olds, offers a dossier on digital art, a booming environment that represents a perfect bridge to lead adolescents to the arts. With the infinite possibilities of digital art, art reaches new heights of innovation, but also of accessibility. All it takes is a cell phone and a little curiosity to explore it.
To read the dossier on digital art
---
To put on the agenda
November 10 from 12 p.m. to 1 p.m .: The work of teachers during the pandemic: between difficulties and resilience. Webinar with Maurice Tardif and Cecilia Borges, from the University of Montreal, Monica Cividini, from the University of Quebec at Chicoutimi, Joséphine Mukamurera, from the University of Sherbrooke. For all the details and to register.
As a reminder: November 9-10, 2021: National meeting of GRICS. The 42nd National GRICS Meeting will take place online only once again this year. About twenty workshops focused on management and technologies (educational portal, administrative management, school management, data management, etc.) will be presented.
December 10 at 1 p.m .: Annual General Meeting of the Francophone Distance Learning Network of Canada (REFAD). The meeting will take place by Zoom videoconference, of which here is the connection link. Consult the agenda and the list of the four positions up for election.
---
New youth mobilization campaign "Manage your materials"
The Monique-Fitz-Back Foundation and Québec'ERE are launching "Manage your materials", a mobilization campaign on the sound management of residual materials (GMR) in schools.
Starting this fall and for the next four school years, the Foundation and Québec'ERE will be meeting with Quebec high schools to support them in their reflection on the importance of adopting responsible and sustainable GMR practices.
---
Participate in research on the effects of the pandemic
A team of researchers fromINRS is interested in the long-term effects of the pandemic on the lives of several groups of young professionals in Quebec. They particularly want to meet teachers given the great adaptation they have had to show since the start of the health crisis.
To participate, you must be between 18 and 35 years old, hold a teaching position (especially during the first wave of the pandemic), have one or more children and work or live in an urban environment.
For information on how to participate, contact Marie Dumollard: marie.dumollard@inrs.ca
---
Research conference on the uses of digital technology in education (RUNED22)
The call for papers from RUNED22 conference, which will be held on May 3 and 4, 2022 at the University of Quebec in Montreal (UQAM), is launched. This will take place under the theme: Critical perspectives on digital technology in education and training: political, social and economic issues from design to uses. It is co-organized by Simon Collin (UQAM), Nicolas Guichon (Université Lumière - Lyon 2 / UQAM) and Jean Gabin Ntebutse (Université de Sherbrooke).
The deadline for submit a proposal is November 15, 2022.
---
A picture is worth a thousand words
Spotted on the Architecture & Design Facebook page. Find other similar ideas in the publication.
---
In closing, it's Halloween!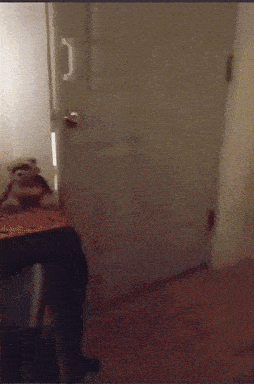 See you soon! Until then, don't hesitate to "tag" us (in good French…) on Twitter (@millaudrey or @riomarti) so that we can talk about your project / resource in a future review of the week! Have a great week!