"Friends, I need to talk to you. "
…
It starts oddly on a Monday when, the morning recess barely started, I am asked to go see my direction and the door closes behind me.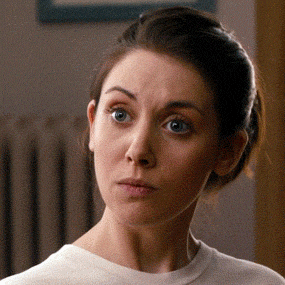 The current situation being what it is, and having taught in 1st year, I am able to do 1 + 1. I am officially the first class in my school to have to close and start distance education. 
The first swear words that come to mind manage to make their way to my mouth. I am forgiven. No one wants to go through this situation, but magical thinking is no match for this virus.
The rest of my reflection is for my student who tested positive. He is fine and has no symptoms. Phew! What a relief! I quickly review my memories and calculate the potential risks of contamination in my classroom. I still don't have the public health opinion on this, but I believe the risks are low.
As management juggles protocol and patiently answers my questions, I start to make the list in my head. The one you should all have handy in your office, just in case the "rainbow" lets you down.
List in case of failure of the magical thought
When "things aren't going that well" in the end ...
First tip: shop around for class materials and bring EVERYTHING home, even if it's not on your weekly schedule. We never know.
Do not forget :
The pencil case (apart from THE mom who has everything in triplicate, no one has kit survival at home);
Books for the teacher and for the students (consult Catherine Lapointe's article on this subject);
Teaching materials for the teacher (this includes your Netmath password hidden in the second drawer below the "emergency" chocolate palette);
Of post-it in industrial quantity. I'm very serious… When all the information you receive during your day goes through the network, little pieces of paper that stick, even if just when they feel like it, it becomes very reassuring.
We are reorganizing the schedule for the day to avoid contact between my students and other people in the school as much as possible. Caution above all.
A message is quickly sent to parents who have to pick up their children.
End of recess.
. . .
"Friends, I need to talk to you. "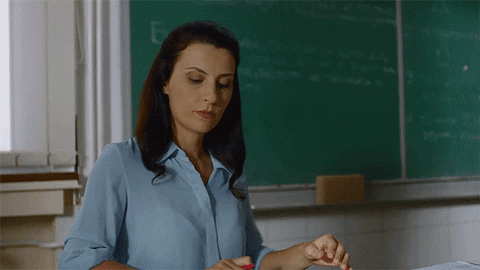 I explain the situation to my students, we play down without taking it lightly. There are (and you will have) questions. A lot of questions. But nothing is more anxiety-provoking than having questions without the person in a position of authority wanting to answer them. So we do our best, we reassure them and we stay in control. You will take a double dose of wine at home, for now you are the mainstay. Be cool.
"No, you won't be able to go make your soccer selections tonight. For example, you can write to your coach and explain the situation to him. "
"I understand that you are not tempted to retake the test. You will check with your parents and public health if necessary. "
"Yes, X is doing fine… and you're right, it's not his fault." I will pass your message on to him, it will certainly do him good. "
The human factor will always be the driving force behind your interventions. No matter your digital skills, the connection with your students should be at unlimited high speed.
The students drop out of the classroom. It's inevitable, the news is spreading. I pick up my things, trying not to forget anything (I'm repeating myself, make a list!). I'm checking that my colleague will water my poor fern ?. And I rinse my cup of coffee in which a bottom of House mix cools ☕️. Believe me, you don't want to find this on your desk when you get back. #monlattesentbizarre #ark ?
Armed with my mask ?, my 6 bags and my smile (hidden by the mask) of a girl who manages the situation (or almost), I leave school under the compassionate eye of my colleagues and friends, these people who write to me to find out how things are going, if I am feeling well or if I need help. In short, a second family which is essential in normal times and which becomes vital when the autumn wind blows harder than usual.
15 minutes for the return home.
3 phone calls to prevent collateral damage.
2 minutes of "well, where do I start?" ".
And a double dose of… sun. Apparently vitamin D is good too. ☀️
The wine will wait.
Start by adapting your planning
All right, I'm going. I take out my computer with my phone close at hand to answer parents' questions via Seesaw and choose a playlist on Spotify. I am hesitating between Strolls for confined and Beat to get out of your comfort zone.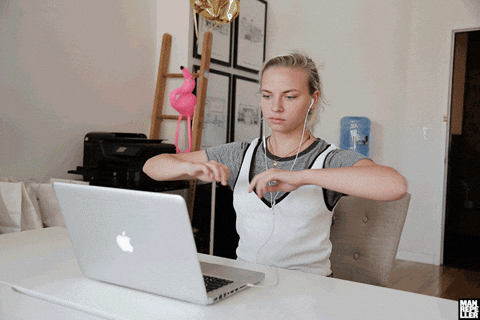 I consult my week planning to get my head around what the students will be able to do independently and what will require support. Since I already work this way in class, I quickly move on. I use the planning of my colleagues assigned to distance education last spring to prepare for the rest of the week. It is the official model of my community to facilitate its understanding in families. It may not be the most beautiful, but it is clear. After all, the parents of your students will not be relieved because your material is so ben cuuuuute, they will be if the learning objectives are clear and their children are well supported.
On the schedule, I start by placing my periods of specialists and external workers who do individual follow-ups. No change at this level otherwise we tackle a puzzle of 10,000 pieces of albino rabbit type in a snowstorm.
I then split the meetings on Zoom into two periods of one hour per day. During the days with specialists, I save myself one of these periods for support if necessary. We try to avoid cognitive overload. The students will be able to join the free meeting to review a notion or to have an assignment explained to them.
And every day a promise to myself: forget my phone on the counter and go keep company with the blushing leaves along the Cap-Rouge River.
I send my planning to the students a little before 8 p.m. Monday. 10 hours after breaking my personal best for swearing in my manager's office.
24 hours to switch is not a lot, but it is possible.
It is when we know where we are going and we have prepared for it.
When we know the tools that will support our practice at all times.
It's possible when we have a team ready to support us and accept that everything will not be perfect.
When 26 children have just lost their balance and need a pillar.
It's possible because we know that no screen will match the smile of your teacher who greets you (even in Zoom) at 8:30 am, double dose of coffee in hand.
To be continued…
---
Also not to be missed: